Church Leader, Whose Wife Was Buried Alive by Chinese Authorities, Wins Land Rights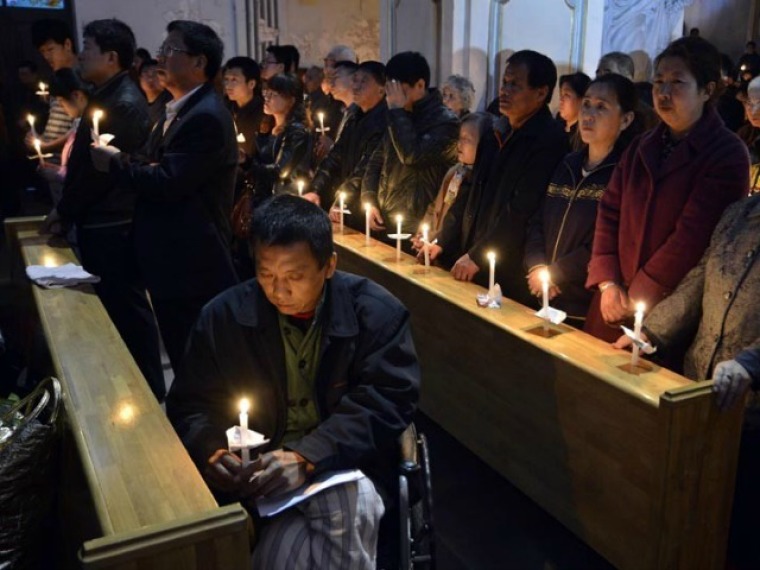 The leader of a Chinese church in Henan, whose wife was killed earlier in April after demolition crews buried her alive, has won the rights to the land where the church was destroyed.
China Aid, which covers persecution news stories in the world's most populous nation, reported on Thursday that Li Jiangong of Beitou Church, which was destroyed by the orders of Communist Party authorities, was told by a village administrative committee that the land where the incident took place is his, and he can use it as a religious site.
The church leader's wife, Ding Cuimei, was killed on April 14 after she and her husband stepped in front of the bulldozing crew, but were purposefully shoved into a pit and covered with soil.
Although Li was able to dig his way free, Ding suffocated and died before she could be rescued.
The demolition of the church was part of an ongoing government campaign that has demolished hundreds of rooftop crosses and several churches, deeming them "illegal structures." China Aid and other watchdog groups have said, however, that the campaign has more to do with the Communist Party's concern about the rising Christian population in the country.
Two members of the bulldozing crew that buried alive the church leader and his wife have since been apprehended by authorities, but Li has said that he is concerned that no formal charges have yet been announced against the men.
Bob Fu, president of China Aid, echoed those concerns, and said that while it is good news that Li was given ownership over the land, justice must be carried out against the guilty parties.
"While we are glad to see that the local authorities acted swiftly and fairly under international pressure to resolve the church's right to their land, we are concerned that justice for the family of the martyr is still not done," Fu said.
"Pastor Li's wife, Sister Ding Cuimei, was brutally killed on April 14. We appeal to the Chinese authorities to hold those criminal perpetrators accountable with a fair investigation and standard judicial process with full justice and unhindered legal representation by Beijing based human rights lawyer Li Dunyong."
The Chinese government has said that the demolition of "illegal structures" is part of a so-called beautification campaign known as "Three Rectifications and One Demolition," and has told local governments to revamp old neighborhoods, industrial sites, and urban villages by removing such buildings.
In a separate statement last week, Chinese President Xi Jinping explained his vision for the country, telling his party members that they must be "unyielding atheists" who will command Christians and other religious groups in the country.
"Religious groups ... must adhere to the leadership of the Communist Party of China," Xi told senior party officials.
"We should guide and educate the religious circle and their followers with the socialist core values," he added.