Church of England Leader Welby Admits Doubts in God's Existence, But Says Doubt Is OK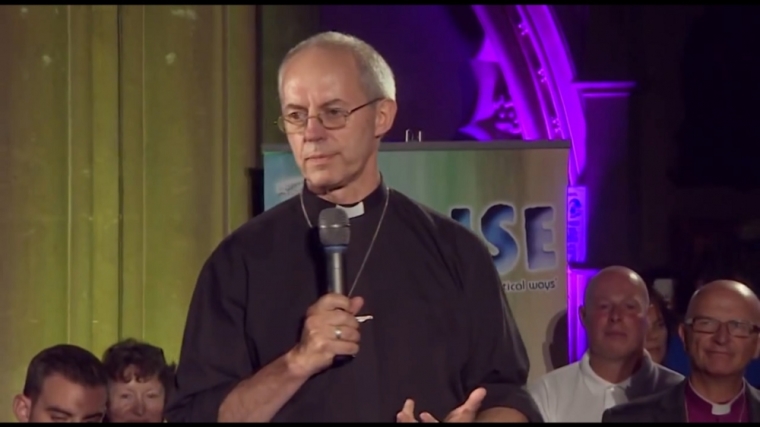 Church of England leader the Most Rev Justin Welby has admitted in a recent interview that he sometimes has doubts in God's existence. The Archbishop of Canterbury stressed, however, that there is room for doubt in faith, and that God remains faithful even when people are not.
Speaking during a recent visit at Bristol Cathedral, Welby told the congregation that sometimes he asks himself questions such as "Is there a God?" and "Where is God?"
The Archbishop of Canterbury pointed, however, to passages in the Bible that address the question of doubt.
"I love the Psalms, if you look at Psalm 88, that's full of doubt," he reflected.
"The other day I was praying over something as I was running and I ended up saying to God 'Look this is all very well but isn't it about time you did something – if you're there' – which is probably not what the Archbishop of Canterbury should say," Welby continued.
He added, however: "It is not about feelings, it is about the fact that God is faithful and the extraordinary thing about being a Christian is that God is faithful when we are not."
The CofE leader admitted that Christians do not have the answers to problematic questions such as why a good God would permit suffering, but said:
"We know about Jesus, we can't explain all the questions in the world, we can't explain about suffering, we can't explain loads of things but we know about Jesus.
"We can talk about Jesus – I always do that because most of the other questions I can't answer."
BBC News noted that the speech took place before a crowd of about 1,000 people.
A spokesman for Lambeth Palace reflected on Welby's comments: "The remarks were made in the context of an event at Bristol Cathedral during which the archbishop spoke extensively about why he believes in God and how his faith in Jesus Christ has transformed his life.
"The comments in question were made in response to a specific question about whether he had ever struggled with doubts."
Welby was installed as Archbishop of Canterbury on March 21, 2013. He succeeded the Rt. Rev. Rowan Williams, who held the post for a decade before him. Welby, who was born in London, previously served as the Bishop of Durham between 2011 and 2013.