Church of England to Install Luxury 'Pods' in Old Churches for Vacationers to Raise Funds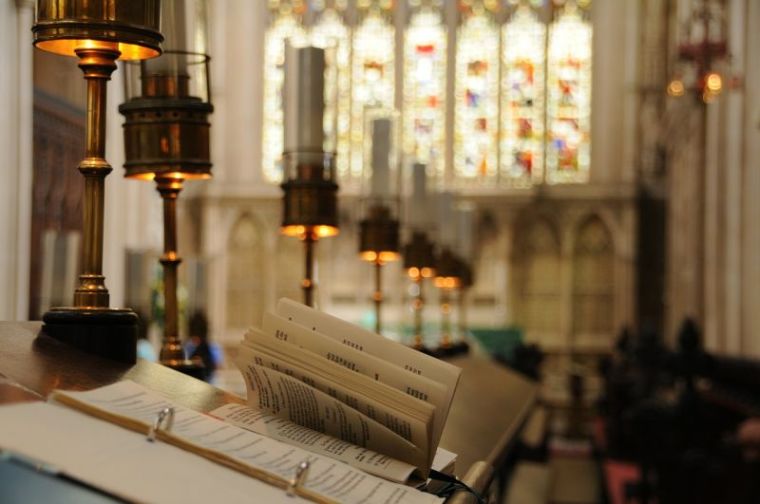 Several Anglican churches in England are preparing to install luxury "pods" for vacationers within their buildings to defray renovation expenses, bringing together glamorous camping  — "glamping" — in old churches, which is being called "champing."
For churches that are strapped for cash, the Church of England is utilizing its scenic charms by charging as much as $1,189 (£890) per week to stay in the church in new living facilities that are being constructed, according to the Telegraph.
These luxurious oak pods, which are removable and can sleep up to six people, include free wi-fi access, flat-screen televisions, under-floor heating, wood-burning stoves and state-of-the-art kitchens all inside the church buildings where regular services are held.
"The aim is for small, quite isolated churches that don't have a community around them to be able to afford to maintain the building," said Ruth Knight, environmental policy officer for the Church of England.
Churches in rural areas were "among our most cherished architectural heritage sites" as well as "community resources," Knight added. "We hope it will catch on. It is responding to a need."
Those who book the pods as vacation lodging have full use of the church buildings for days or weeks but on Sundays in those churches where services continue to occur, "their stays will have to be tailored to avoid clashes with services or weddings." Camping in disused churches, called "champing," has grown in popularity in England recently, with bookings rising 300 percent this year, the Telegraph reported.
The Church of England intends to use the money, which could total tens of thousands of pounds, to help maintain the upkeep of the buildings, which costs upwards of $100 million per year nationally; the effort comes at a time when smaller congregations are facing growing repair bills. The initiative is being steered by the Archbishops' Council, the "cabinet" of the Church of England, and is chaired by the Archbishops of York and Canterbury.
The first church building to have such a pod will be St. Michael's in Dulas, near Hay-on-Wye, a 13th century church in Herefordshire's Golden Valley. Architects have designed an estimated $186,000 prototype for the property that will be open in 2019. Costs to make the pods are expected to decrease to half of that once they become mass-produced.
Responses to this have been mixed, with some supporting the idea while others believe that making money off a space that is intended to serve spiritual purposes damages the church.
"This has the potential to destroy the prayerful atmosphere of many churches," said Anthony Kilmister, president of the Anglican Association.
"I understand the need for money in the bank, but the spiritual ethos of these buildings must be preserved. This scheme is a step too far."
Likewise, Lord Tebbit, former Conservative Party chairman, said, "I don't think a church is an appropriate place for what would be such a secular use as this, not while it continues to be a working church."
Depending on the church's size, the pod could be built far enough away from the altar and allow space needed for services to go on, church officials say.
This is not the first time in recent months that the Church of England has implemented newfangled measures usually not seen in churches in order to raise funds.
The Christian Post reported June 26 that 40 Anglican churches would begin utilizing "tap and go" digital terminals instead of collection plates passed through the aisles. The largest donation users can make at these terminals is $38 (30 pounds).
"We're aware that younger generations — and there are many people now who don't carry cash — want to give in different ways. Enabling them to give in a way that suits them is something we'd like to try," said John Preston, the Church of England's national stewardship officer.