Church of England Vicar Seen on Video Smoking Crack, Sniffing Cocaine, Talking About Hiring Escorts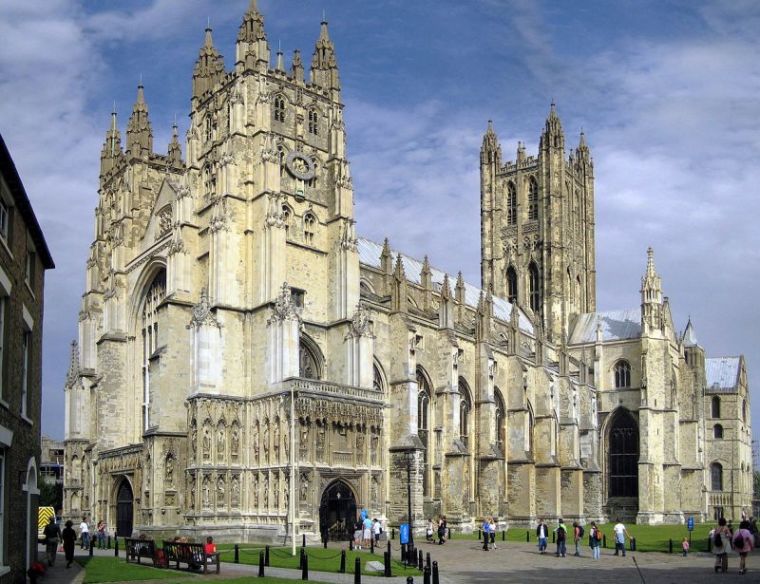 An Anglican vicar has been caught on video in his church-owned home inhaling from a crack pipe, snorting cocaine, watching pornography, and talking about using female escorts.
In footage obtained by The Sun Saturday, the Reverend Stennett Kirby — who goes by his middle name Roger and is the vicar of West Ham Parish Church in East London — is seen lighting up a crack pipe on tape with a friend.
His friend then says: "You're happy now, innit?" Kirby replies: "I'm a very happy man. I love it."
The two also talk about hiring a female escort and Kirby says: "I wish I could. If I had money, I would. I've only got £10 left."
Kirby also speaks in the video of going into Central London to go to dinner with a friend and purchasing more drugs, saying, "I'm going to sex shops to get some poppers." He is later seen uttering vulgarities, expressing sexual things he wants a woman to do him while appearing to be watching porn on a television screen.
Kirby, 64, who is not married, has reportedly been the vicar of West Ham Parish since 2007. He is considered a respected member of the community and is presently on sick leave for unknown reasons. He lives in the parish's $2.1 million (£1.5million) vicarage, which is owned by the Diocese of Chelmsford.
Stephen Chandler, an associate minister at the church, addressed the London congregation Sunday in light of the footage that has been released.
"By now many of you may have heard of an article which has appeared online today concerning your vicar, the Revd Stennett Kirby," Chandler said, according to Daily Mail.
"I am trying to support Stennett pastorally at this demanding time for him and he is very much in my prayers and Bishop Stephen's [of Chelmsford], as are you all here at All Saints."
Reports indicate that the Church of England has said it is investigating the claims and that it was taking the matter seriously.
The Christian Post contacted The Church of England's communications team for further comment and we will update this article when a response is received.
Following the announcement some in the congregation turned around and muttered to each other before singing hymns as the service began, the Daily Mail reported.
A parishioner told the news outlet on condition of anonymity that "no-one would have known about this before the announcement."
"Everyone is very shocked."