Church Planter to Fathers: Making Money Is Not Your Only Family Responsibility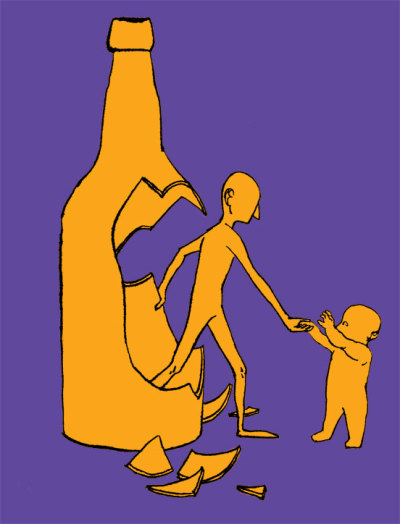 The best way to lead as a father is to formulate a plan to engage with your family, church planter Eric Mason advises.
Mason, co-founder and lead pastor of Epiphany Fellowship in Philadelphia, Pennsylvania, said in a recent interview with Tony Reinke of DesiringGod.org that Christian fathers need to do more to engage with their family, adding that the best way to do this is to formulate a plan for helping their children grow emotionally and spiritually.
The church planter uses the example of "The Incredibles" movie, saying he saw the impact Mr. Incredible's lack of engagement had on his family, especially his daughter.
"[…] I looked at that as an example of how a father matters. You saw the impact on the children and especially his daughter — the impact of him not engaging in his family. And I think that men need to recognize that. Because one of the things that especially suburban men of different ethnicities can fall into the trap of is: Because they provide — and old, blue-collar men as well — because we provide and we work hard, that is enough for the family," Mason explains.
The pastor adds that the real issue is both providing for your family and managing to stay engaged.
"[…] it is not enough to just work and come home and sit because you are drained from being able to engage your family. No, one of the things that men have to do is they have to have moments and times regularly during the week in which they are specifically engaging in knowing where their kids are," the pastor says.
Even gestures such as sharing a meal at the family table can end up being empty if there is not active engagement on behalf of the father, Mason continues.
"[…] eating at the table is not just eating at the table, because you can still be present, asking them about their day, physically engaging them and having a trajectory for their spiritual formation and development," the pastor says.
Ultimately, to ensure that you have well-adjusted, successful children and a healthy family life, Christian men need to form a plan for engagement.
Mason warns that it is not enough for the Christian husband to leave such planning up to his wife. Rather, he should take an active role in family involvement.
"The Bible says that the plans of a man are established by the Lord (Proverbs 16:9). And so, that means God is sovereign, but he sovereignly works a plan. And so, that is why I said the plans belong to man, because the answer from the tongue belongs to the Lord, because man has been given responsibility under the sovereignty of God to plan (Proverbs 16:1)," Mason explains.
"And so, for me that is something that men have to practically work on, because most men are being hit at by their wife, 'Baby, can you lead? Baby, can you . . . ?' And they see it as a nag, but the reason why they are getting nagged is because they don't have a plan," the pastor adds.
Evangelical speaker Jefferson Bethke also recently addressed the topic of fatherhood in a brief YouTube video, explaining that modern fathers should shun the stereotypical vision of a dad as being emotionless and distant and instead embrace the type of fatherhood that involves emotion and engagement.
"It's ok for you to be gentle, and tender, and compassionate," Bethke says in his video, adding that he believes fathers should engage their children and wives in their free-time activities and hobbies, instead of clinging to the concept of "me time" that may take away from family time.