Comedian Michael Jr. Says Work-From-Home Dads Can Make Schools Safer by Doing This 1 Thing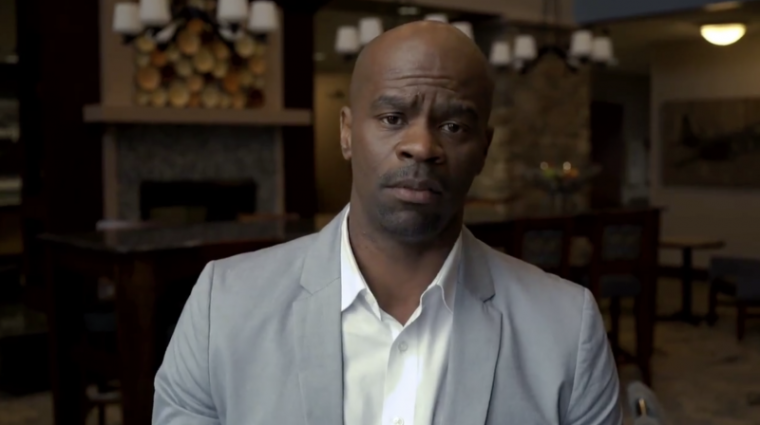 Popular Christian comedian Michael Jr. is best known for bringing the funny in his comedy shows and video posts, but following the school shooting in Santa Fe, Texas, last month, he took to his Facebook page to offer a suggestion on how fathers could help to make schools safer.
"Some of you may recognize me as a comedian and some may not, but this video you're watching right now is not going to be funny at all," Michael Jr. said.
"I do comedy, but more important [than] that I've got five kids. I'm a dad and I love being a dad. And a dad's No. 1 responsibility is to protect his family. That's No. 1," he added.
The teenager charged with shooting 10 people to death at a high school in Santa Fe on May 18 was 17-year-old Dimitrios Pagourtzis, whom his father described as a "good boy" who was bullied. 
Dimitrios opened fire at the Santa Fe High School, killing 10 people and wounding 10 others. He surrendered after the shooting although he had planned to shoot himself.
"So I'm going to throw this idea out there," Michael Jr. said. "I don't know how this would work or the details, but this could be a move in the right direction. If you're a dad out there and you can work from home or have some flexibility with your company, instead of working at Starbucks or at your home office, I think that dads should work from school."
"Imagine what it would mean emotionally if they had 12 to 15 men in the school, simply providing for their families, but at the same time to protect if needed. Some of you all would ask, 'Do these dads have guns?' Well, maybe they do and maybe they don't. That's not what this conversation is about," he said. 
Michael Jr. was adamant that these work-from-school fathers must pass background checks to be on campus. 
"There also need to be some stipulations in place. No. 1, the dads need a background check. You can't just show up in our schools. You have to get a background check," Michael Jr. continued.
"No. 2, the dad has to have a child that attends that school. This creates a greater sense of accountability as well as trust."
"No. 3, the dads need to be trained by someone in the community or maybe the police on what to do if there's an emergency situation. Like maybe there's a fire or tornado or maybe there's a gunman. I don't know a dad who wouldn't want to be there if any of those things took place so he could protect his kids. I don't know a real dad who wouldn't want to be there to protect somebody else's kids.
The Christian Post contacted Michael Jr. on Thursday to find out what responses and other suggestions he's received from viewers. 
"I'mpleased with the amount of people who believe this is a great idea, including the principalal at my child's school who is now working with me on a way to present the idea to the school board," he said. 
"I've also worked from my child's school since the post and it was pretty awesome to be providing for my family while also being fully available for the safety of my daughter and others kids who, by the way, after just being there for two days know me by name — pretty cool."
You can read CP's eight-part series on youth and school violence  here.

In his post, he admitted that he hasn't fully thought through the plans to carry out his idea, but believes it could be a step in the right direction.
"I need you, fathers, to grab your lunchbox and your laptops and show up at your school," Michael Jr. concluded. "We need to allow our teachers to be teachers. Our kids to be kids and our dads to be dads. So take this, run with it and share it with some people. Make it happen and let someone else know how you made it happen."
He captioned the video with a charge to dads everywhere and urged people to share it with everyone in hopes of saving someone's life. It has now been viewed over 171,000 times.
You can watch Michael Jr.'s message below: