Communist Authorities Remove Jesus Images, Destroy Major Way of the Cross Pilgrimage in China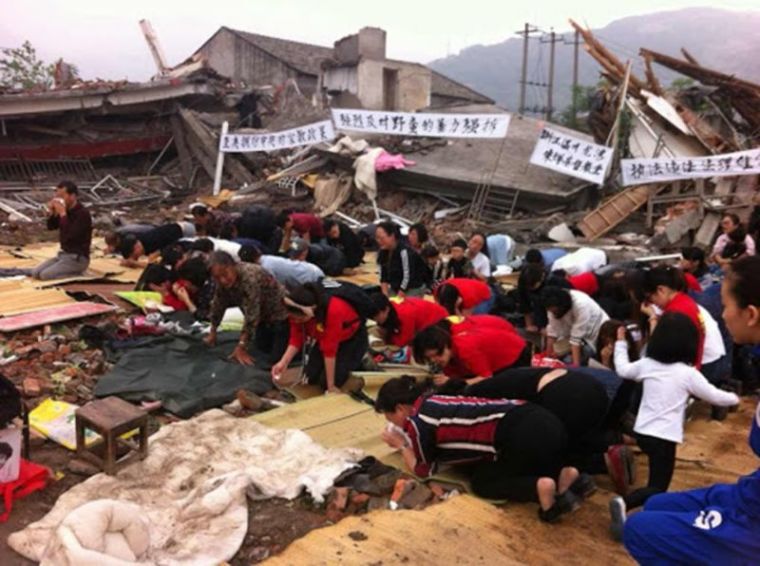 Communist officials in China's Henan province have reportedly destroyed the major Way of the Cross pilgrimage site, and have also removed images of Jesus Christ.
UCAnews reported that the demolition of the Catholic holy site took place last week in Tianjiajing village of Anyang Diocese.
Bishop Joseph Zhang Yinlin of Anyang was apparently told one month ago that the Way of the Cross must be brought down, but was not provided a reason for the decision.
As Catholic News Agency explains, the Way of the Cross pilgrimage leads to the sanctuary of Our Lady of Mount Carmel. For over 100 years, thousands of pilgrims have traveled annually from nearby provinces on July 16, though the government has attempted to limit the number of pilgrims each year.
It was built in 1903-05 as a means to thank the Virgin Mary for helping missionaries during the Boxer rebellion in 1900.
As many as 10,000 people are said to have visited the shrine on July 16, 1986.
A source, who wasn't named, shared what happened on the evening of June 5:
"Excavators and pickup trucks were driven to the site at night because authorities feared there would be too many church members in the daytime," the man said.
Local nuns are said to have taken photographs and videos of the demolition.
Religious sources said that the Communist party's policy seeks to "allow Catholicism to exist but not develop."
Christians have been facing rising persecution in Henan and across China in the last several years, with hundreds of church rooftop crosses demolished in what the government says is building code violations, though activists have argued is an attempt to stifle the growth of the faith.
Followers of Jesus in China have cried out for prayers, warning in April that Communist authorities are intensifying their campaign against them, targeting both officially sanctioned churches and underground congregations.
"The condition is deteriorating, but the obstacles tie the house churches together and direct them to God," a believer named Li from a house church in Nanyang told watchdog group ChinaAid at the time.
Of particular concern has been China's revised Religious Affairs Regulations document that came into effect February 1, placing further restrictions on the lives of citizens and believers.
Government officials have said that they want Chinese faith communities to move "to the direction of localizing the religion, practice the core values of socialism, develop and expand the fine Chinese tradition and actively explore the religious thought which accords with China's national circumstances."
The Communist party has also previously targeted images and photos of Jesus.
Back in November 2017, officials told thousands of villagers in southeastern China that if they want assistance with poverty and illness relief, they must replace their posters of Christ with photographs of Chinese President Xi Jinping.