Cosma Shi Enxiang: Catholic Bishop Dies After 40 Years in Communist Prison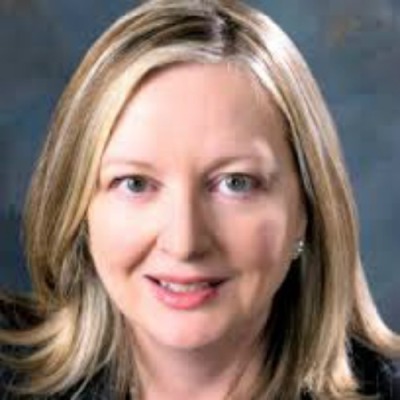 The courage and sacrifice of today's Christian martyrs should not go unnoticed and unappreciated. One such heroic figure, the 94-year-old Roman Catholic bishop Cosma Shi Enxiang, has recently died in Chinese custody, according to an official government statement, reported on February 2 by an independent Catholic news service focusing on Asia. His generation felt the brunt of Chinese Communist cruelty, but his death as a religious prisoner reminds us that religious repression in China is far from over.
Altogether, since 1954, Bishop Shi was held captive for over 40 years by the Communist government for his religion, making him one of the longest serving political prisoners of our age. (I intend in no way to minimize the suffering of Nelson Mandela and Alexander Solzhenitsyn by pointing out that Mandela was imprisoned by South Africa's apartheid government for 27 years, and that Solzhenitsyn was forced to spend eleven years in the Soviet gulag.)
He was incarcerated for refusing to submit to government religious oversight — oversight that precludes, for example, preaching against abortion and female infanticide. His final detention, at a secret location, lasted 14 years and nothing is known about it. His first prison term spanned 23 years, from 1957 to 1980, and was mostly spent doing hard labor, first at a labor camp in Heilongjiang province, then in coal mines in Shanxi province. He was rearrested in 1989 and released in 1993. Though his health was ruined, he continued to serve as bishop in the years in between.
After being arrested at his niece's home in Beijing for the last time, on Good Friday, April 13, 2001, Bishop Shi was never seen again by those who knew him. He was reportedly held without charge or due process. The January 30 notice of his death was the first and only word about the prelate in 14 years. Repeated appeals from around the world to the government for information about him always went unanswered.
"We were informed by Baoding city government officials on Friday morning but they did not say when he died exactly or the cause of his death," his great-niece Shi Chunyan, 42, told ucanews.com on Saturday.
"My parents and the bishop's other siblings are particularly sad. They had been unsuccessfully trying to discover his whereabouts for many years. Now the answer to their questions is that he is dead," she said.
Church sources told the Catholic media that four of the bishop's relatives who intended to demand his whereabouts from Yu Zhengsheng, a Politburo standing-committee member, were detained at a Baoding guesthouse for three days last week.
Bishop Shi was ordained a priest in 1947. Though he spent most of his ministry behind bars, he was not forgotten. Catholics across China spread the news of the underground bishop's death on social media, expressing their sadness and also their pride that they had another "martyr in the Church," in postings on Weibo (China's Twitter).
Bishop James Su Zhimin, 82, of Baoding, also in Hebei province, is now the only remaining bishop in secret detention, having been arrested on October 8, 1997. The charges against him remain unknown, as do his whereabouts.
He too has spent many decades imprisoned for refusing to join the Communist Party– controlled Catholic Patriotic Association. In between detentions, he told a member of a delegation led by Representative Chris Smith (R., N.J.) that, during his incarceration in the early 1990s, he was beaten so savagely by security police that the board they were using shattered. The police then dismantled a doorframe and used that to continue the beatings. At another time, he was bound by the wrists and suspended from the ceiling, while being beaten around the head, resulting in permanent hearing loss. In another episode, the bishop was confined for days in a closet-sized room with water that measured between ankle- and knee-high, making it impossible for him to sit or sleep.
In 2012, Catholic bishop Thaddeus Ma Daqin was arrested, on the day he was ordained auxiliary bishop of Shanghai. Catholic sources report that the 47-year-old Bishop Ma is now being detained by the state under a form of house arrest in a largely empty seminary. He is subject to indefinite detention without charge or trial for rejecting state religious control.
In an ominous development for religious freedom, Father Bernardo Cervellera, editor of the Catholic Asia News, reported last month that China issued a new directive for this year indicating that it no longer intends to consult with the Vatican on episcopal appointments but will appoint bishops "independent" of papal authority. Noting that Vatican authority over episcopal appointments was "one of the few points that the Church continues to ask of China," he concluded, "beyond all rhetoric, the directive effectively blocks any hope of dialogue between China and the Vatican."
Bishop Shi is an inspiration within China. His witness should inspire all Christians, and his courage to resist oppression, all of us.
Nina Shea is director of Hudson Institute's Center for Religious Freedom and co-author of Persecuted: The Global Assault on Christians (Thomas Nelson Publishers, March 2013).