Country star Tim McGraw's new single 'God Moves the Pen' shares story of faith, love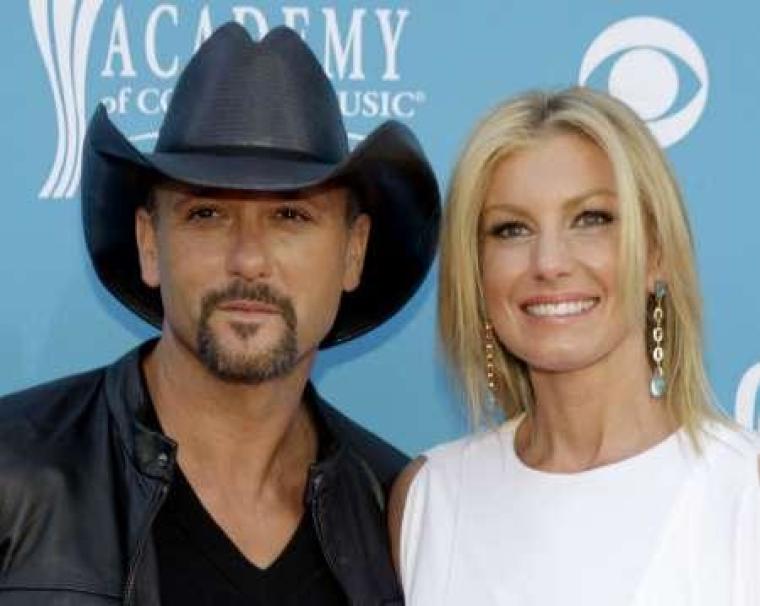 Tim McGraw released his new song "God Moves the Pen," which celebrates the power of love and will be featured on his upcoming album, Here on Earth Ultimate Edition, released Friday.
McGraw pays tribute to the love a couple has for one another in the mid-tempo track and shares the importance of showing loved ones how much they mean, even after they're gone.
"Written in the sky, written in the sand / On the back of a car draggin' old tin cans / True love declared with brush and paint / Way up there on a small-town water tank," McGraw sings in the chorus of the guitar-driven track. "Carved in an oak or tattooed on the skin / Love moves the heart, God moves the pen."
The song is just one of the 16 original tracks featured on Here on Earth Ultimate Edition that will be released on Friday. Along with those tracks, the album will also include seven other previously released songs, "Undivided" featuring Tyler Hubbard, "Thought About You," as well as "Neon Church," "Truth Is" and "Cuttin' Onions." The bonus tracks listed are "Keep Your Eyes on Me" a duet with his wife, Faith Hill, and "Gravity." 
McGraw isn't regularly outspoken about his faith, but his Christian upbringing is often reflected in his music. You can hear the Christian undertones in his songs, "When You Like You Were Dying," "Angel Boy," "Drugs and Jesus," and now his new single. His beliefs are also modeled in his lifestyle and fidelity in marriage to Hill. 
The musician and his wife have said that they lean on prayer to keep their love strong while out on the road. This also lends to the theme heard throughout his latest single, "God Moves the Pen."
The pair have been married since 1996, and along with thriving careers they also have three children. Despite their hectic schedules, McGraw and Hill told People magazine in 2018 that they're intentional about keeping their love alive.
"As we get older it's less about the big gestures and more about just spending the time together at home," McGraw said. "For our 20th wedding anniversary, we stayed home, in our pajamas and watched TV. We loved it."
The "Breathe" singer also shared a tradition they both have while they're on tour together.
"Tim and I share a quick quiet moment together before hitting the stage," Hill told People. "Always praying."
The first installment of Here on Earth was released in August 2020 and debuted No. 1 on the Billboard country albums chart. The release gave McGraw his 17th career chart-topping album.