County sues Greg Locke for zoning, noise ordinance violations; preacher plans to countersue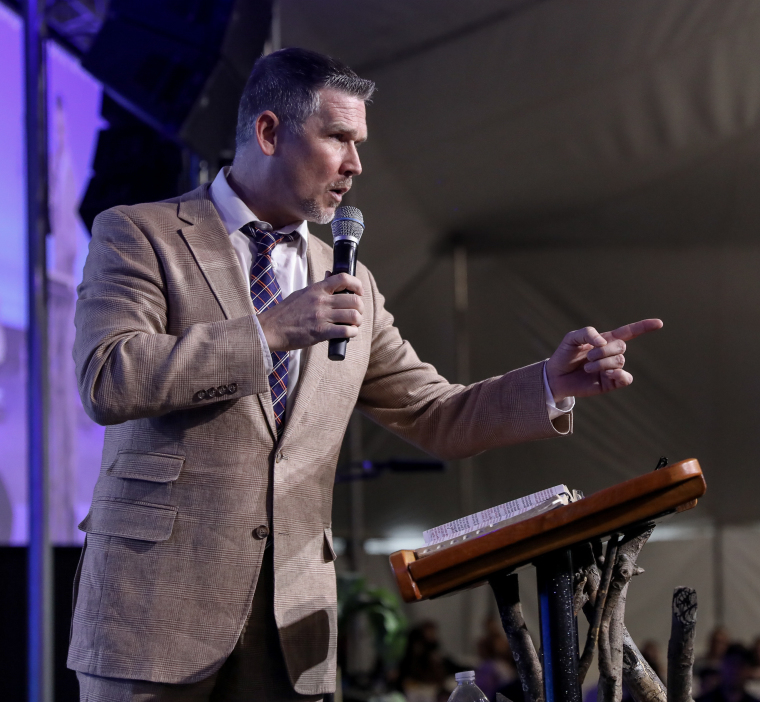 Tennessee's Wilson County has filed a lawsuit against Pastor Greg Locke and Global Vision Bible Church for zoning violations and "excessive noise," but Locke says the church won't "be bullied" and he will counter-sue the county.
The lawsuit, filed Thursday, outlines a nearly four-year history of county inspectors issuing "stop work orders" to the church for unpermitted building construction and property redevelopment, with the church allegedly refusing to comply, The Tennessean reported.
"The complaints have increased in number and the frequency from neighbors who suffer from the excessive noise, drainage from the property, and other issues," the lawsuit states.
The county has carefully framed the lawsuit by not seeking an injunction against Global Vision, which expanded its property in May 2020, to avoid a clash over religious practice protections, The Tennessean noted.
Locke, who gained notoriety for speaking out against Planned Parenthood and being a supporter of former President Donald Trump, has been involved in deliverance ministry. As his profile grew nationally, so did the number of visitors to Global Vision on Sundays, with many traveling from other states, the newspaper said, adding that an online petition calling for Wilson County officials to implement a noise ordinance due to Locke's church has garnered over 1,800 signatures.
The lawsuit argues that Global Vision Bible Church should be ordered to "remove all buildings from the property and be permanently enjoined from placing any other buildings on the property until there is full and strict compliance with the Wilson County Zoning Ordinance and the Wilson County Strormwater Regulations." 
In response to ongoing complaints about noise from Global Vision, the church erected a new tent intended to reduce sound levels. However, the county's lawsuit states that it continues to receive complaints. 
Locke asserted that his church is not in violation of any ordinances and will continue to hold services, according to Church Leaders. He said he plans to address the lawsuit during Sunday's service at the church.
While the congregation hasn't met in one of the church buildings for over three years, it is still listed in the lawsuit, he was quoted as saying. "Let me be plain: we will counter-sue the county. We will keep having services. We will not be bullied and we will continue to do all we can to minimize sound, be good neighbors and serve the community."
Locke has constantly stated that evil forces have been working together to silence him and his message of spiritual warfare and deliverance.
Locke shot to internet fame after posting a video on Facebook in 2016 criticizing Target for its new policies on gender-neutral bathrooms. He later became very outspoken in favor of Trump and then against ongoing coronavirus lockdown orders that kept some churches closed for over 1.5 years. 
Last November, YouTube removed Locke's personal account from the platform weeks after shutting down his church's account.
In 2021, Facebook removed Locke's announcement that he would hold church services during the COVID-19 lockdowns in defiance of government orders at the time against social gatherings of no more than 10 people. At the time, Facebook accused Locke of "promoting a crime."
As Locke was gearing up for the release of his new film "Come Out in Jesus Name," he told The Christian Post earlier this month he took his political views too far the past few years and he now understands that his platform was meant to highlight deliverance ministry instead.
Once an avowed cessationist, Locke said he now fully embraces the gifts of the Holy Spirit.
"Not only did I not believe it and I was anti-deliverance, fivefold ministry, anything that had what I considered a Charismaniac flair, I was completely against it! I was so cessationist," Locke in an interview with CP.