Creflo Dollar Wants You to Help Him Reach a 'Billion Souls for Jesus' for Less Than $1 a Day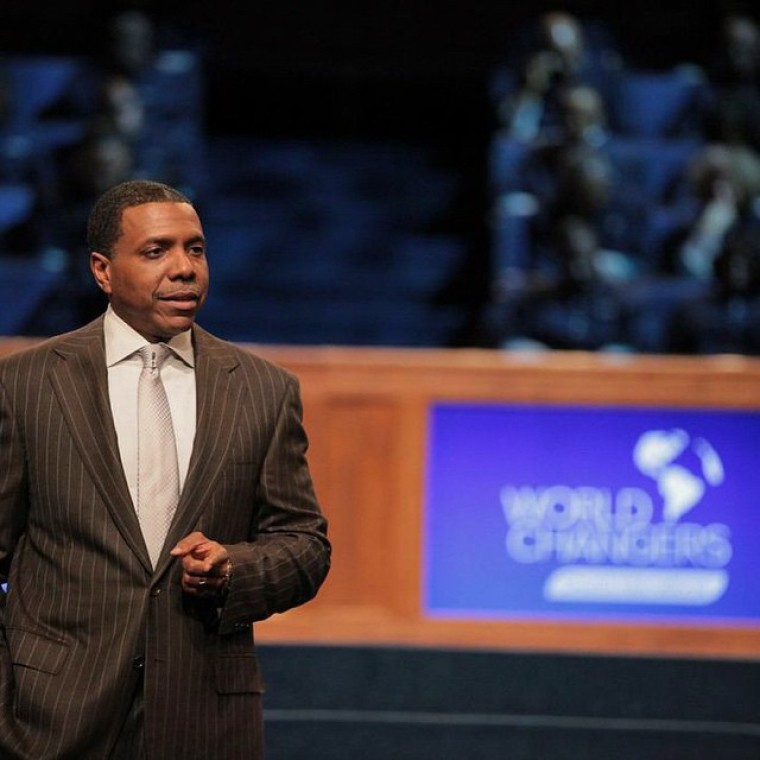 After the big hoopla over his public appeal for his donors to fund a $65 million luxury jet for his ministry, televangelist Creflo Dollar has dialed things down a bit by refocusing his efforts on touching lives with the Gospel through a project to reach a "billion souls for Jesus," and no donation toward this endeavor is too small.
"How much would you give to change the world and reach a billion souls? For less than $1 a day, $5 a week, or $20 a month, you can impact billions of people!" announces a description on the Creflo Dollar Ministries website for the 2020 Vision Partner project.
"As a 2020 Vision Partner, you have the opportunity to get 2020 vision of God's grace going into places removing burdens and destroying yokes, freeing people from shame and guilt. Get a vision of grace being preached on every continent! Get a vision of your $20 a month working every day," the appeal continued.
"As you take the equivalent of the widow's mite, and give it to God to impact billions with the Gospel of grace, you can expect grace explosions to take place in your life," it added.
The Christian Post reached out to representatives of the project for more details on Monday, but a representative wasn't readily available to discuss the project via the contact number listed on the page.
The description doesn't explicitly state how these billion souls will be reached for Jesus but it appears they will be reached through Dollar's vaunted media ministry which will eliminate the need to go "door-to-door knocking to win souls."
"This is not a new partnership program. However, it is our new emphasis on partnership. God can bless the inside walls of the Church when we're willing to go outside those walls. He needs people willing to 'go ye' into all the world and share this glorious Gospel of grace! When you do, you no longer have to go door-to-door knocking to win souls — now you can get in the house! It's so important that the Gospel of grace is preached worldwide," announced the project description.
Dollar, according to his website, is already reaching nearly 1 billion homes on six continents and airs on more than 100 stations. His website also boasts that television has been the most effective way to reach people globally.
"Long before the Internet connected people around the world, Creflo and Taffi Dollar took up the charge to preach the Gospel of Jesus Christ in every corner of the globe. In 1990, they discovered television was the most effective way to reach people on a global scale. 'Television is more than a communication medium; what we want to do is tell-a-vision; not only the vision of our ministry, but the vision of God's purpose to love every person on the face of Earth,' says Creflo Dollar," according to the website.
Despite the effectiveness of the Creflo Dollar's television ministry, however, a recent statement from the board of directors for World Changers Church International, founded by Dollar, recently insisted that the popular televangelist would get the luxury Gulfstream G650 jet, despite harsh public criticism. The board called the jet a necessity for ministry.
"It is our belief that this ministry is called to serve people globally — to literally change the world according to the Great Commission — and our infrastructure and operational plan reflect the worldwide nature of that assignment. Our pastors share the Gospel of Jesus more than 300 times per year — in churches, arenas, venues, convention centers, stadiums and other facilities across the entire planet — and are committed to aggressive travel schedules that cannot be fulfilled via any means other than private aircraft," said the World Changers Church International board in a statement posted on the website of Creflo Dollar Ministries