Cuba Plane Crash: Questions Surround Fate of 10 Orphaned Children After Deaths of Pastors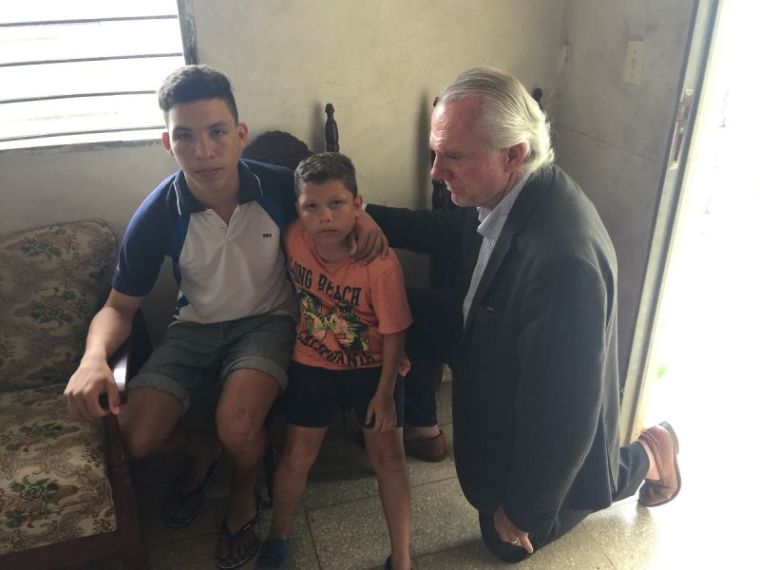 As Cuba and its Christian community continue to process the shock of the plane crash near La Haban last Friday, where 111 people lost their lives, one of the main priorities for the Church is determining what happens to the children who've been orphaned by the tragedy.
Pastor Bill Devlin of Infinity Bible Church in New York, who is also the president of REDEEM and co-chair of Right to Worship NYC, told The Christian Post in a phone interview from Cuba on Wednesday that 10 children have lost both their parents from the Church of the Nazarene.
Devlin, who said he flew to Cuba to "represent the American church" and show the Church of the Nazarene that it's not forgotten, told CP that the children are all between the ages of 8 and 17.
He noted that there are "daily meetings and discussions" going on about them, with the church looking to figure out "what families are going to take care of them," whether it be other pastors, or family members.
He explained that the 10 couples from the church, who died when the Boeing passenger jet crashed shortly after takeoff from Havana on its way to Holguin, were attending a general conference on marriage in the capital.
Devlin noted that the church ordains both women and men as pastors, and in many cases, for instance, where the husband served as pastor, the wife would have a role as a secretary or treasurer, and vice versa.
The Church of the Nazarene released the names of the 10 couples who died on Cubana Flight 972, which included Cuba East District's Nazarene Missions International president, secretary, and treasurer.
"In this moment of anguish and pain, we ask for your prayers and help to be able to get through this situation together," said Leonel López, national president for the church in Cuba.
Devlin said that he previously worked with two of the couples who died, Pastor Ronni Alain Pupo Pupo and Yurisel Milagros Miranda Mulet, NMI president, and Pastor Gelover Martín Pérez Avalo and Yoneisi Cordovez Rodríguez, district treasurer.
He noted that in late November 2017, REDEEM held a University Student Christian Conference at the Church of the Nazarene in Holguin, which was attended by over 250 people.
"We will deeply miss our sisters and brothers — we shall see them again at the Table of Jesus Christ when we all gather together," he said.
Devlin, accompanied by Pastor Luis Batista, general secretary of the Eastern District of the Church of the Nazarene, attended several funerals of the deceased this week, where he presented a gift of $5,000 to be used to support the church in its time of grief.
He shared that he met with government officials from the Cuban Communist Party, revealing that they have been very supportive.
"The government is helping pay for funeral expenses," he said, adding that it has also transported the remains of the pastors and their spouses to Holguin, taking up the costs of the cremation and the transportation.
"They have been very helpful in this whole situation," he said, noting that the Church of the Nazarene has a "very good relationship" with the government.
Devlin, who has been traveling every three months to Cuba since 2007, working with evangelical pastors, holding youth conferences, training preachers and assisting people in need in the country, said that he has "never seen any restrictions on the practice of Christianity."
He noted that in the eastern district, there are about 72 Church of the Nazarene churches, each with about 50 to 100 people. With the loss of the 10 pastors and their spouses, that is "going to [create] a real leadership gap," he said.
"Our brothers and sisters are hurting," he conveyed, adding that he felt the need to personally go to Cuba and offer his condolences and his assistance.
"We want to support you, not just through prayers and thoughts," he said of his message to the church, sharing his desire to find hope for the 10 children who've lost both of their parents.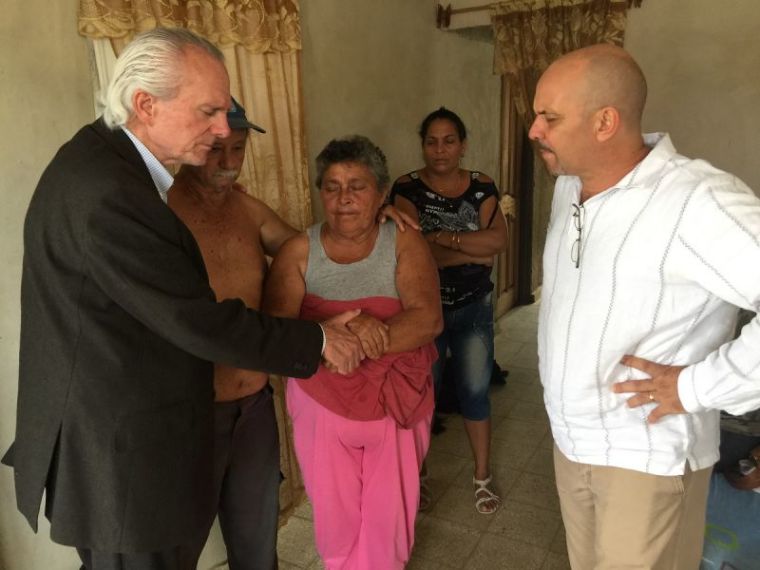 He also said that a website has been established for people to help with the funeral expenses and the needs of the surviving children, teenagers and family members.
Devlin additionally wrote a report from Cuba that he shared with CP, noting that alongside his colleague, Pastor Julio Fernandez-Freeman in Holguin, he had the opportunity to record an hour-long meeting with Pastor Luis Batista.
He said it was done "not for social media, but for local American and Canadian churches to learn about the tragic circumstances and then respond practically with Christian love and help the hands, heart and feet of Jesus."
Devlin recalled: "As we sat and listened, our eyes wet with the burden of the story, I told Pastor Luis that as soon as I learned of the crash and that there were 20 leaders on board, I began to raise money for whatever needs I might confront upon my arrival in Cuba."
"At the end of our time together, it was a great privilege to give to Pastor Luis a gift from several churches, families and individuals who had heard of the crash and decided to bless the Church in Cuba," he added.
He wrote that during his first evening in Cuba on Tuesday, he attended the funeral of husband and wife Manuel David Aguilar Saavedra and María Salomé Sánchez Arévalo.
"The facility was packed with hundreds of Cuban people, churchgoers and otherwise, who had come to pay their respects. The government provided for the costs of each funeral and all the burials," he described.
"What amazed me over my several visits to this funeral facility where the cremated remains were brought directly from Havana, was the presence of not only local Cuban Communist Party officials, but also the Provincial Secretary for the Cuban Communist Party."
Devlin visited a number of the grieving relatives of the victims in the next days, including the mother and mother-in-law of Gelover Martín Pérez Avalo and his wife, Yoneisi Cordovez Rodríguez. After comforting the grieving women, he also met two of the three orphaned sons, David and Darius.
"David and Daniel are 16 year old twins; Darius is 14 year old boy — all three now without their mom and dad. Pastor Julio and I spoke briefly to these and to five other family members who were there. I thought, 'Who would care for these young boys?'"
The American pastor continued: "Amazingly, in a meeting with Pastor Julio the day before, he told me that he and his wife, Yanet, knew this entire family and had spent time with this family just 10 days before the crash. Pastor Julio said, 'My wife and I talked and we would be willing to take these three boys in and raise them as our won!'"
Osmel Cruz, worship pastor and associate of pastor Fernandez-Freeman, responded to questions from CP providing further details about the deceased and the tragic situation.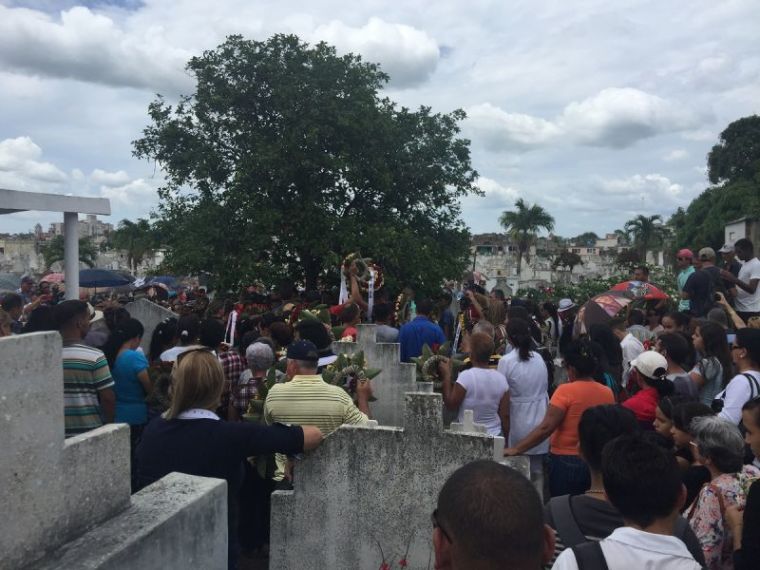 "For the most part all of these pastors with their families had their churches located at the countryside in small villages of rustic houses of wood and palm-tree roofs. According to Pastor Hector (the Presbyter of Holguin province), the average age of the passing pastors are around 45 years old," Cruz said.
"Some of them left behind small children, but others with older sons and daughters were sustaining their older parents, who now have no one to take care of them," he added, noting that many of them were living in poverty.
"All these pastoral families don't own a house, which means that for the most part they won't have a place to live in. Their churches cannot afford a sustained economic support to these families, for they barely can sustain themselves."
Below are the full names of the Church of the Nazarene couples who died in the crash, alongside their situations and children left behind, as described by Cruz and edited for clarity:
Mirza Rodríguez Rondón and Juan Luis Vega Velázquez
In their 40s, they had three young sons. Their ministry was at La Monja, Holguin countryside. They lived in the pastoral house with their parents and children who cannot provide for themselves.
Luis Manuel Rojas Pérez and Maricela Peña
Pastors at Domínguez, Holguin countryside, with grown up sons. The church has around 40 active members.
Norma Suárez Niles and Jesús Manuel García Oberto
Pastors at Uñas, Holguín countryside. They left behind an 11-year-old son.
María Virgen Filandez Rojas and Rafael Vega Velázquez.
They pastor at Guaramanao, a small rural town where poverty is not only seen but is also felt. Their ministry was known for sharing the little they had with many.
Ronni Alain Pupo Pupo and Yurisel Milagros Miranda Mulet (NMI president)
Located on Vista Alegre in Holguin City. One of the biggest Nazarene churches with a growing congregation. Their 12-year-old daughter is now left behind. She only has her older grandmother, without a house to live in.
Eloy Ortiz Abad and Elva María Mosqueda Legrá
They pastor at Estrada town, it belongs to Urbano Noris municipality. They were in their 50s and live with their older parents, who have no one now to take care of them.
Juan Carlos Nogueras Leyva and Noelbis Hernández Guerrero
Bocas, Holguin countryside. Leaving two young sons, still studying. With aged parents also.
Gelover Martín Pérez Avalo and Yoneisi Cordovez Rodríguez (pastor and district treasurer)
Church located at Ciudad Jardin, Holguin City. Three orphans, a 13-year-old son and 15-year-old twins. They leave a growing church, but with many family problems because of their mentally ill grandparents, and without a house or family to care after them.
Manuel David Aguilar Saavedra and María Salomé Sánchez Arévalo (district secretary)
María was full-time district secretary with a 15-years-old son and an aged grandmother, without family or financial support.
Grisell Filandez Clark and Lorenzo Boch Bring
They pastor at La Calera, Holguin countryside. They were old adults with older parents.