Inc. Magazine drops Dave Ramsey's company from 'Best Workplaces' list amid lawsuit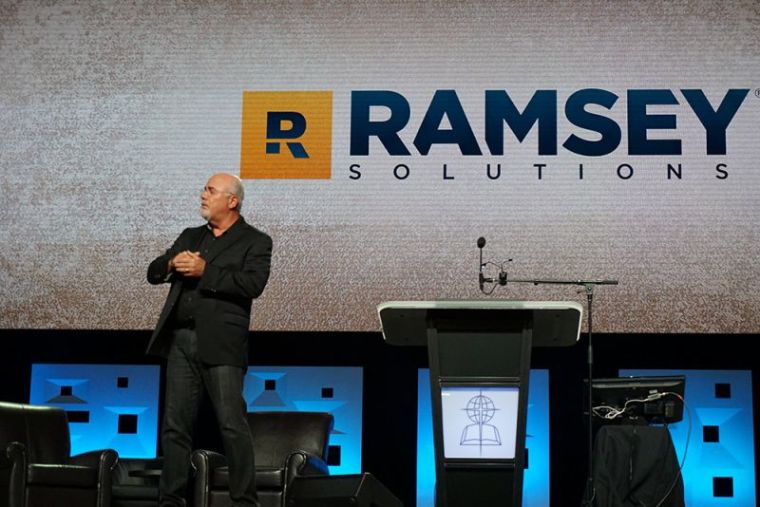 Editorial leaders at the New York City-based Inc. Magazine have axed evangelical financial guru Dave Ramsey's Ramsey Solutions from its "2020 Best Workplaces" list after the company revealed in court documents connected to an ongoing lawsuit that a pregnant employee was fired for having premarital sex.
"Ramsey Solutions was named a 2020 Inc. Best Workplaces honoree, having met objective criteria through an application and employee survey process. Ramsey has the right to manage its business in accordance with its values, and the court system will determine the merits of the lawsuit," Inc. stated in an update. 
"Upon learning about the company's 'righteous living' policy and how it is applied, we believe that it is incompatible with our standards of organizational excellence and have made the editorial decision to remove the company from our 2020 Best Workplaces list."
In a recent motion to dismiss a lawsuit filed by former administrative assistant Caitlin O'Connor, lawyers for the company said the employee was terminated last June because she isn't legally married to the father of her child.
The "Company Conduct" provision in the company's handbook states: "The image of Ramsey Solutions is held out to be Christian. Should a team member engage in behavior not consistent with traditional Judeo-Christian values or teaching, it would damage the image and the value of our good will and our brand. If this should occur, the team member would be subject to review, probation, or termination."
The company's code of conduct also incorporates a "righteous living" policy, which prohibits premarital sex.
Ramsey Solutions lawyers argue that at least 12 other employees have been disciplined for having sex before marriage in recent years. The others were either terminated or resigned before they could be fired, court documents show. 
O'Connor alleged in her lawsuit filed in July 2020 that just days after she informed the company's head of human resources, Armand Lopez, that she was 12 weeks pregnant and wanted to submit paperwork for maternity leave and other legally protected accommodations, she was fired for violating Ramsey Solutions' "Company Conduct" policy.
The company said at least two employees were fired for having extramarital sex. Additionally, every employee who engaged in premarital sex was also terminated.
Since the company's response to O'Connor's lawsuit was made public, Ramsey Solutions has faced criticism. 
"I thought it was terrible, both from a leadership and empathy standpoint," Tom Gimbel, founder and CEO of Chicago-based staffing company LaSalle Network, which has ranked 12 times on the Inc. 5000 list of fastest-growing U.S. private companies, told Inc. "The whole concept of being able to track if somebody is or is not having sex is absolutely crazy."
He further argued that a company that prohibits employees from having premarital sex could seem hypocritical if it doesn't apply that same standard to its customers or its leadership.
In a Q&A posted on his company's website, Ramsey makes it very clear that he is serious about the company's moral code of conduct and takes a zero-tolerance approach to sins like extramarital affairs.
"We have a moral code of conduct at our office. I fire people if they have extramarital affairs. The hilarious thing is I put that on Twitter and people go, 'Won't you get sued for that?' Uh, no, you're allowed to discriminate against infidelity," he wrote. "I've got a right to tell my employees whatever I want to tell them. They freaking work for me. This is an employment-at-will state, which means if I decide I don't like people with green eyes, I don't have to hire you. I don't have to keep you anymore."