DC Catholic Cardinal Critical of 'Political Pulpits'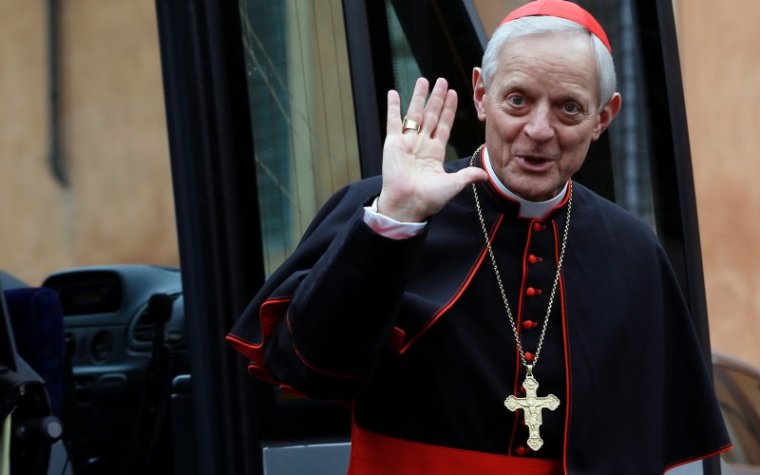 The head of the Archdiocese of Washington has spoken out against the idea of "political pulpits," stating that he believes it is not the clergy's place to be involved in political action.
Cardinal Donald Wuerl stated in an opinion column published by The Hill on Monday that laity are the ones who need to be politically involved.
"Yes, bishops and priests have a special and unique role. They are the teachers of the faith. They pass on and explain the revelation and the received tradition. They call the baptized to live their faith every day," wrote Wuerl.
"However, the translation of the Gospel and church teaching into public policy, political practice and influence and articulated cultural values is work that must include the rest of the members of the church."
Wuerl expressed concerns about the concept of "political pulpits," adding that he believed the "idea that somehow priests or bishops should be the primary church voices addressing public issues, the framing of laws and advocating for specific public policies is too narrow a vision of the church."
"The temptation might be to short-circuit this process and have clergy impose specific political approaches or policies and even proclaim their preferences for candidates for public office. Such thinking is not new," continued Wuerl.
"Shortly after the council in the late 1960s and into the 1970s, there was debate over whether priests should run for political office. I thought it was a bad idea then, as I still do now."
Wuerl's column comes not long after President Donald Trump vowed to get rid of a federal provision that prohibits churches from endorsing politicians or political parties from the pulpit.
Known as the Johnson Amendment, churches that officially endorse political candidates or parties can lose their tax-exempt status.
Many conservatives have argued that the Johnson Amendment violates the constitutional rights of religious exercise and freedom of speech.
At the National Prayer Breakfast held in February, President Trump vowed to eliminate the Johnson Amendment.
"I will get rid of and totally destroy the Johnson Amendment and allow our representatives of faith to speak freely and without fear of retribution," stated President Trump.
According to a POLITICO/Morning Consult poll conducted earlier this year, 54 percent of registered voters think that the Johnson Amendment should remain a federal law.