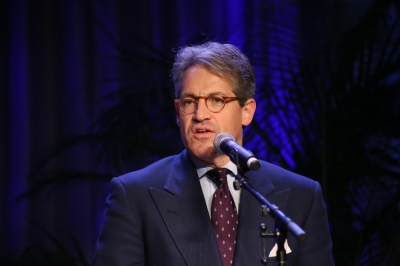 Experts tell us that the luxury car market is very competitive. Consumers have lots of choices, all of which promise performance, style, and luxury.
So a car company has to find a hook that offers buyers what their competitors can't or won't. And in the case of one brand, that "hook" is the very thing Christianity historically has taught would send your soul to Hell.
As BreakPoint editor David Carlson pointed out at the BreakPoint blog, a new ad for Lexus's new "F" performance series does not dwell on performance. Instead, it happily tells viewers that the "F" series will provoke lust, unleash wrath, incite envy, and elicit pride.
If this list of vices sounds familiar, it's because these are four of the seven deadly sins. The other three--gluttony, greed, and sloth—were left out of Lexus's standard option choices.
If Lexus can celebrate the deadly sins, maybe it's time for us to refamiliarize ourselves with them.
The seven deadly sins are also called capital sins, from the Latin word for "head," because they are the sources of particular sinful acts. For instance, lust, which is "the inordinate desire for sexual pleasure," can lead to adultery or fornication. Likewise, gluttony, which is an inordinate desire for food and drink, is manifested not only in eating and drinking too much but also in an excessive preoccupation with food and drink.
What makes these sins deadly is that they're spiritually corrupting. Whereas Christian charity inclines our hearts toward the love of God and neighbor, the seven deadly sins imprison us through a kind of self-worship. What matters is our own gratification.
A classic example is envy. Thomas Aquinas defined envy as "sadness on account of the goods possessed by another." We feel diminished by another's good fortune. Thus, instead of rejoicing with those who rejoice, as Paul tells us in Romans 12, we're tempted to resent them and seek out opportunities to put them down, and even rejoice instead in their misfortune.
When you understand what makes envy a deadly sin, you can see why Paul told the Galatians that the envious will not inherit the kingdom of God.
The same thing is true of greed or, to use the classical term, avarice. The "inordinate love of having possessions or riches" leaves little, if any room, for God or neighbor. It fosters the illusion of self-sufficiency and is, as Paul told the Colossians, ultimately a form of idolatry.
And then there's sloth, the least-understood of these sins. Sloth is more than laziness. Sloth, as one Christian writer put it, is "an indifference to character betterment, a distaste for the spiritual, a hurried crowding of devotions, a lukewarmness and failure to cultivate new virtue."
Here's a little challenge for a spiritual check-up: Tonight when you go to bed, or tomorrow when you wake up, ask the Holy Spirit to reveal to you what footholds lust, greed, envy, sloth, wrath, gluttony or pride may have in your life.
And then, again with the Spirit's guidance, resolve instead to cultivate virtue in your life—and in the life of your church. And I have a resource to suggest that will help.
Not long before he went home to be with the Lord, our friend Chuck (along with T. M. Moore and John Stonestreet) created a video series and study guide called "Renewing Virtue" to help us understand and cultivate the cardinal virtues of temperance, prudence, justice, courage, faith, hope, and love.
From
BreakPoint. Reprinted with the permission of Prison Fellowship Ministries. All rights reserved. May not be reproduced or distributed without the express written permission of Prison Fellowship Ministries. "
BreakPoint®" and "Prison Fellowship Ministries®" are registered trademarks of Prison Fellowship