Deitrick Haddon Partners With eOne Music for New Record Label, Putting TV on Backburner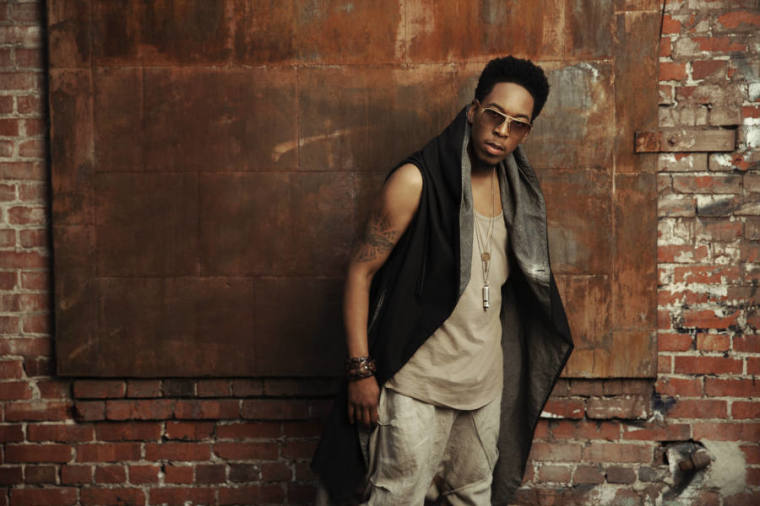 Deitrick Haddon is partnering with eOne Music for an epoch-making partnership with the introduction of his DHVisions record label.
Haddon, the 41-year-old minister, gospel singer and producer who appeared on the Oxygen docu-series "Preachers of L.A.," was signed to eOne Nashville recently where he will release new music for his DHVisions record label.
Haddon said his goal is to elevate gospel music to new heights and explained why he decided to partner with eOne Music for his latest venture to create new music on DHVisions.
"As I sat down with Phil and the entire eOne team, I realized we have the same goal, and that's to unapologetically push Gospel music to new heights," Haddon said in a statement obtained by The Christian Post. "It's rare to find a label that's on the same page as the artist. I feel that my music and my vision are in good hands with eOne! Let's Go."
Haddon took to Instagram to thank his business partner Dr. Holly Carter, CEO and founder of Relevé Entertainment, for reminding him that he was not solely a television star after his success on "Preachers of L.A." He went on to thank his family, before vowing to deliver new music to his fans.
"I spoke with a lot of companies but it was something special about EOne's passion for entertainment & the Gospel from the entire staff that moved me," Haddon wrote in the Instagram message. "First order of business is to get my supporters the music they've always loved and wanted from me!"
Haddon has recently been vocal about wanting to focus more on his music ambitions rather than television with the announcement of his new record label.
"I officially started on my new solo record this week. I'm taking a break from t.v. for a minute to put my heart & soul in this record," Haddon wrote on Instagram. "I'm in a very solemn yet creative place and I feel my good songs coming!! #newalbum2015 #Official #creativity #Art #gospel #Soulful #Dhvisions."
Phil Thornton, eOne Music Vice President and General Manager of Urban Inspirational spoke about eOne Music's decision to sign and partner with Haddon.
"At eOne Music, we are excited to partner with the critically-acclaimed, award-winning superstar Deitrick Haddon in forming this new label partnership DHVisions, as he returns to produce the music his fans worldwide have always loved," Thornton said in a statement obtained by The Christian Post. "Deitrick's multi-faceted talents and the dynamic gifts that he's brought to every project have made him an undeniable visionary artist, and we look forward to breaking new creative ground together in the field of gospel entertainment."