Democrats Don't Need White Working Class to Beat Trump, Experts Say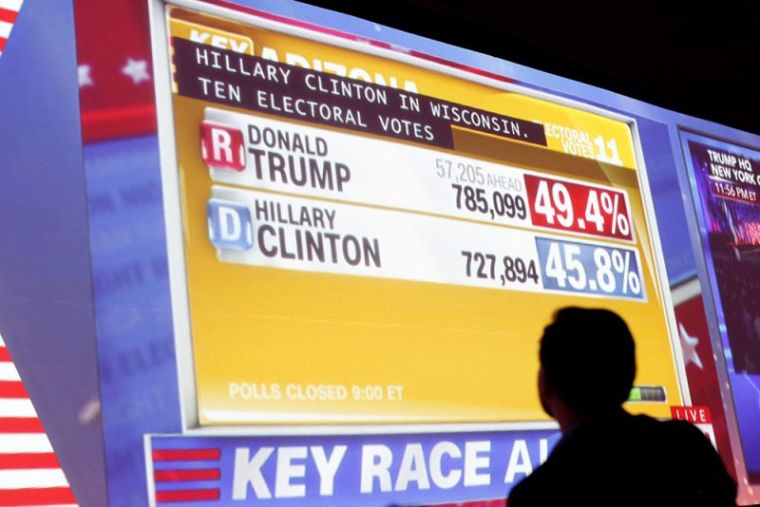 Democrats don't need to worry about reaching out to the white working class or non-college educated white voters if they hope to beat President Donald Trump in the 2020 election, a Democratic strategist said Monday citing newly released election simulations.
The Bipartisan Policy Center, a non-profit think tank, released this week a report titled "States of Change: Demographic Shifts and the Future of the Trump Coalition."
The report included election simulations for 2020 through 2036 that highlight several scenarios reflecting possible shifts in demographics and political leanings that could affect election outcomes.
As exit polls show that 66 percent of white voters without a college degree voted for Trump in the 2016 election, a scenario the report analyzed is one where Democrats increase their margins among minority and white college educated voters but suffer a decrease in their support from non-college white voters.
The scenario analyzed what would happen if Democrats increased their margins with Hispanic, Asian and other minority races by 7.5 percentage points and their margin with white college educated voters by 5 percentage points while losing 5 percentage points among white voters without a college education.
According to that particular simulation, Democrats would "win the [2020] popular vote by [five] points and the Electoral College 309-229, including a flip of Arizona."
That result is similar to a simulation conducted by political strategist Anna Greenberg, a partner at Greenberg Quinlan Rosner Research. Greenberg was tasked with writing the Democratic reaction to the new BPC report.
"Because in the scenarios that are laid out [in the report] and some others that I generated myself — there are scenarios in my paper that are not in the underlying report — you can easily win in the future solely on the votes of minority voters, white college educated, especially women, and not ever talk to the white working class," she said during a panel discussion in Washington, D.C. "There are scenarios where you can replicate Hillary Clinton's performance with white working class voters, which is historically bad, and you can just keep that constant and look at demographic changes and shifts in the margins and win easily without ever talking to white working class voters."
In her own simulation, Greenberg developed a scenario in which African-American voter turnout falls in between its high turnout numbers for Obama in 2012 and the demographic's low turnout in the 2016 election. Greenberg also factored in an increased turnout among Hispanic and Asian voters and increased the margin in favor of Democrats among white college educated voters.
"In that scenario, Democrats win the popular vote by nine points. They easily win the Electoral College," Greenberg said. "They win all of those blue-wall states and North Carolina. That strikes me. If you think about what has been happening since Trump was elected and you look at all of the special elections and the Virginia elections, that scenario seems entirely realistic to me."
"That is actually without nobody doing anything because so much of what is happening on the ground ... is actually organic, not because Democrats are doing anything to generate this level of enthusiasm," she continued. "As I say, I think the implication for Democrats is that you can win without worrying about white non-college voters. [But] I think that is problematic from a moral perspective."
Most of the simulations in the BPC report seem to paint a "rosier" situation for Democrats moving into future elections as voter turnouts in the future are expected to get more diverse, less white and more educated.
Greenberg said during the panel that the challenge for Democrats will be focusing on "what the progressive narrative is for Democrats."
Political analyst Amy Walter, the national editor of The Cook Report who participated in an earlier panel discussion on Monday, issued a similar thought.
"[For] the Democratic Party, the debate now is, 'Do we just basically write off all those white working class voters that voted for Trump?" she asked. "[The idea that] we are never going to get them back, that they are gone to us and let's just maximize like Barack Obama did with non-white voters, especially African-American voters. If we do that, according to your simulations, we win. We don't need to win that group back."
Greenberg suggests that it would not be wise for the Democratic Party to forgo attempts to attract white working class voters.
"So tactically, that is a fine strategy but philosophically for the Democratic Party, it is not such a fine strategy and it mirrors all the debates we are seeing right about what the national message is," Greenberg explained. "Is it identity politics versus populism? That can be framed in very negative and destructive ways for the Democratic Party."