Dems Anxious About Obamacare Effect on 2014 Elections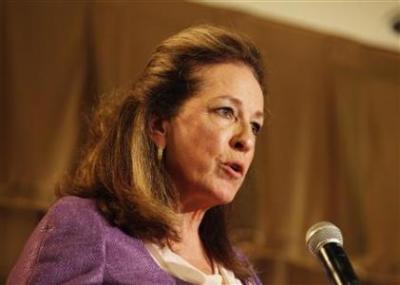 With its piecemeal rollout and general confusion among the public about its implementation, President Obama's Affordable Care Act, or Obamacare as it is popularly known, could be a liability for Democratic politicians in the 2014 elections as it was in 2010 when the act was signed into law.
In recent reports, Democratic Sen. Max Baucus who announced he won't be seeking re-election in 2014, said Obamacare would be a "train wreck" if the rollout isn't done well.
Last Monday night, Democrat Elizabeth Colbert Busch who faces off with Republican Mark Sanford at the polls for South Carolina's First Congressional District on Tuesday called the law "extremely problematic" during a debate with Sanford and attempted to distance herself from it.
"Obamacare is extremely problematic, it is expensive, it is a $500 billion [higher] cost than we originally anticipated, it's cutting into Medicare benefits and it's having companies lay off their employees because they are worried about the cost of it. That is extremely problematic, it needs an enormous fix," she noted in one report. But the worry doesn't end there.
One unnamed high ranking Democratic legislator recently told The Hill that the botched rollout of Obamacare was the leading concern going into the 2014 elections.
"The White House is going to have to step up its game," the lawmaker said. "The Republicans are doing everything they can to prevent success … The White House is going to need to understand that."
Pointing out that the Obama administration was focused on implementing the law with the assumption consumers will come to understand it in time, the lawmaker disagreed with the approach. He noted that there was a "significant disconnect" between the law and what the public understands it to be.
"While you're lining up the operational elements, you've got to start to reach out and communicate … I've said [to senior officials], 'You guys need to pivot, quickly, from the wholesale to the retail, or you need to do both at the same time,'" he noted.
At a press conference last Tuesday, however, President Barack Obama told reporters that the anxiety over Obamacare isn't unexpected.
"I think that any time you're implementing something big, there is going to be people who are nervous and anxious about is it going to get done until it's actually done," he said.
He pointed out that most of the implementation issues with Obamacare had to do with the approximately 30 million uninsured Americans, about 10 to 15 percent of the population.
"The implementation issues come in for those who don't have health insurance, maybe because they have a pre-existing condition and the only way they can get health insurance is to go out on the individual market and they're paying 50 percent or a hundred percent more than those of us who are lucky enough to have group plans," said Obama. "People who are too poor to get health insurance and the employers don't offer them. Maybe they work for a small business and that small business can't afford right now to provide health insurance."
He noted that his administration was now working on setting up Health Insurance Exchanges that will help people pool together online to get a better deal from insurance companies. People who can't afford to pay their insurance premiums will have subsidies available through the federal government, he explained. "That's it. I mean, that's what's left to implement because the other stuff's been implemented and it's working fine."
He further explained that setting up the exchanges online has been very complicated and blamed a part of the implementation struggles on partisan politics.
"When you're doing it nationwide, relatively fast, and you've got half of Congress who is determined to try to block implementation and not adequately funding implementation, and then you've got a number of members of, or governors, Republican governors who know that it's bad politics for them to try to implement this effectively – and some even who have decided to implement it and then their Republican-controlled state legislatures say don't implement and won't pass enabling legislation – when you have that kind of situation, that makes it harder," said Obama.
Despite the challenges, he said his team was working hard to overcome them. He pointed out that one point of improvement was cutting down the 21-page application form to participate in the exchange to three pages for an individual and a little more for a family.