DHS Says White House Appointee Visited Several Faith Groups Not Just Mosque of Beheading Suspect; Refuses to Answer Whether Timing Was Appropriate
DHS Says White House Appointee Visited Several Faith Groups Not Just Mosque of Beheading Suspect; Refuses to Answer Whether Timing Was Appropriate
In response to the Christian Post's multiple attempts to contact both the White House and the Department of Homeland Security, a spokesman released a statement saying that DHS Center for Faith-based & Neighborhood Partnerships Director David Myers visited "multiple faith-based groups" during his weekend trip to the mosque where it is believed beheading suspect Alton Nolen worshiped. However, DHS refused to divulge where Myers traveled and whether the agency gave any thought to the timing of the trip.
A Department of Homeland Security spokesman sent this statement to the Christian Post in regards to Myers' Saturday trip, "The Department's Center for Faith-based & Neighborhood Partnerships continuously engages with faith-based and community organizations across the country to build resilient communities and discuss Departmental initiatives. As part of this ongoing effort, Rev. David Myers met with multiple faith-based groups in Oklahoma City this past weekend to thank them for their work to rebuild the region and help affected communities in the aftermath of last year's EF5 tornado."
The official characterized the meetings as "closed door" gatherings and refrained from specifing which groups Myers met with over the weekend.
The DHS spokesman acknowledged that Myers spoke at the Greater Islamic Society of Oklahoma City, thanking them for their work on tornado recovery and reading an October 3 statement by President Barack Obama celebrating Hajj (the pilgrimage to Mecca) and Eid al-Adha, a festival commemorating Ibrahim's (Abraham) willingness to sacrifice his son to God. The statement was not specifically made for the Greater Islamic Society of Oklahoma City.
The department however refused to answer CP's questions about the trip's scheduling and whether any consideration was given to the timing of Myer's October 4 visit given the mosque's connection to Alton Nolen, the Oklahoma man who beheaded a co-worker just one week earlier.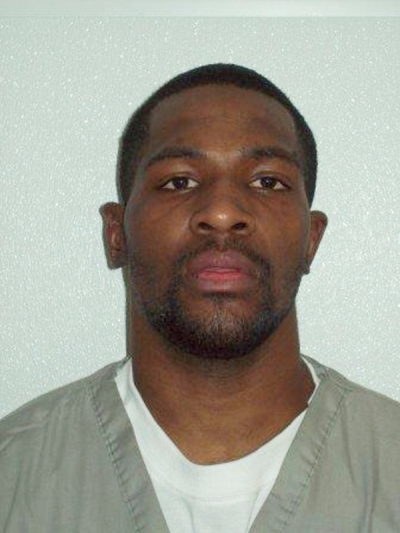 Nolen, believed to be a recent Muslim convert, allegedly beheaded Colleen Hufford, 54, and stabbed 43-year-old Traci Johnson at the Vaughan Foods Facility in Moore September 25.
Following the attack, the Islamic Society of Greater Oklahoma City's senior Imam Imad Enchassi told The Oklahoman that members remember seeing Nolen at the mosque's prayer gatherings and recalled that he identified himself as a seeker who visited various places of faith, including churches and synagogues.
Nolen's tattoos pay homage to a mixture of religions. Oklahoma Department of Corrections records show that Nolen has tattoos of the words "as-salaamu alaikum" meaning "peace be with you" in Arabic on his abdomen, "Jesus Christ" on his chest, "Judah" on his left arm and praying hands on his right arm.
Nolen, however, seemed to embrace Islam on Facebook where he reportedly referred to himself as "Jah'Keem Yisreal" and posted pictures of Osama Bin Laden and beheadings.
Enchassi and the Islamic Society of Greater Oklahoma City denounced the attack in a note posted on the mosque's website.
The note reads: "The Islamic Society of Greater Oklahoma City sends our heartfelt condolences and prayers to the victims and their families of (the Sept. 25) tragedy in Moore, Oklahoma. This unwarranted act does not represent Islam in any shape or form. We condemn and are 100 percent against the heartless and unnecessary act committed by the suspect. We stand for justice."
Still some took to social media to criticize the visit which fell just one day after Hufford's October 3 funeral. One October 6th tweet read, "Saturdy (sic) envoy visited OK Beheader's rad (sic) mosque 2THANK em (sic). No word when he'll talk2 (sic) Colleen Hufford's family"
Another tweet read, "The note was hand-delivered by DHS Director David Myers, on orders of WH.....but not one word to Hufford family."
According to the FEMA website, Myers was appointed by Obama in 2009 and "heads one of 13 such centers in the federal government under the White House Office of Faith-based & Neighborhood Partnerships."
The bio further states his position "requires daily coordination with White House and FEMA leadership."