Diamond Reynolds Begged Jesus for Help in Heartbreaking Aftermath of Philando Castile Shooting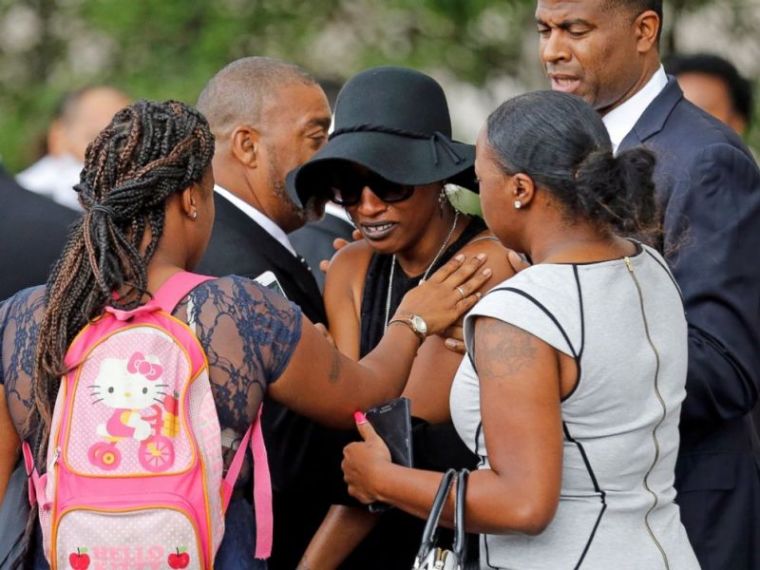 In the harrowing moments after her boyfriend, Philando Castile, was shot during a routine traffic stop in Minnesota last summer, a distraught Diamond Reynolds begged Jesus to let him live as her frightened 4-year-old daughter encouraged her to stay calm so she wouldn't get shot too.
Newly released video from the scene of the shooting shows that Reynolds was handcuffed and placed in the back of a police squad car along with her daughter, Dae'Anna, after they both witnessed Officer Jeronimo Yanez shoot Castile seven times.
"Mom, please stop saying cuss words and screaming because I don't want you to get shooted," young Dae'Anna pleaded with her mother.
"They're not gonna shoot me, OK?" Reynolds said, according to the Star Tribune. "I'm already in handcuffs."
"Don't take them off," the girl begged. "I wish this town was safer."
"That's true," Reynolds replied.
"I don't want it to be like this anymore," her daughter said.
"Tell that to the police, OK?" Reynolds said. "When they come and get me, tell them you wish that they didn't have to kill people."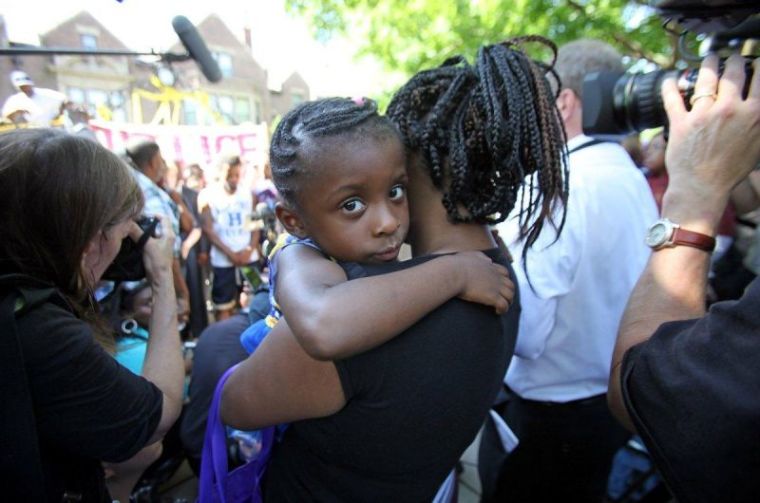 Reynolds, who first brought public attention to the shooting by livestreaming the aftermath on Facebook last summer, later gave her daughter a kiss.
"I could keep you safe," her daughter tried to assure her.
"It's okay," Reynolds replied. "I got it, okay?"
Reynolds appeared to try keeping herself composed after that but was frustrated that she was left handcuffed in the squad car while the life of her boyfriend remained at risk.
"I can't really do s*** because they got me handcuffed," Reynolds said in the recording from inside the squad car released by the Minnesota Bureau of Criminal Apprehension.
"It's OK mommy," he daughter replied again, touching her mother comfortingly.
Reynolds then howled angrily at her helplessness.
"It's OK, I'm right here with you," her young daughter replied, hugging her briefly before kneeling on the floor of the police car. She watched in silence as her mother wept.
With no apparent help in sight, Reynolds then began asking people on the still running livestream to pray.
"Y'all please pray for us Jesus. Please y'all. I ask everybody on Facebook. Everybody that's watching, everybody that's tuned in, please pray for us," she begged.
A few seconds after Reynolds made her appeal, Dae'Anna collapsed on the floor of the car and began to cry.
"Don't cry baby," Reynolds said.
"I wish I was with my Nana," her daughter replied.
"Please God, let him be ok. Please God, let him be Ok," Reynolds later prayed as she waited to find out if Castile had survived the shooting.
Officer Yanez, who was acquitted of all charges last week related to Castile's shooting, testified that he shot the late nutrition services supervisor for St. Paul Public Schools because he feared for his life after Castile told him he had a gun. Castile, 32, had a permit to carry the gun. Reynolds told investigators that Castile was shot while reaching for his wallet.
Minnesota Gov. Mark Dayton said it was difficult watching the video of the exchange between Reynolds and her daughter after the shooting.
"Seeing the little girl and her mother in the back of the squad car, hearing a child's narrative of what occurred, it was really awful," Dayton said, according to the Tribune.