Archaeological discovery of inscription referencing King Darius of the Bible is 'not authentic'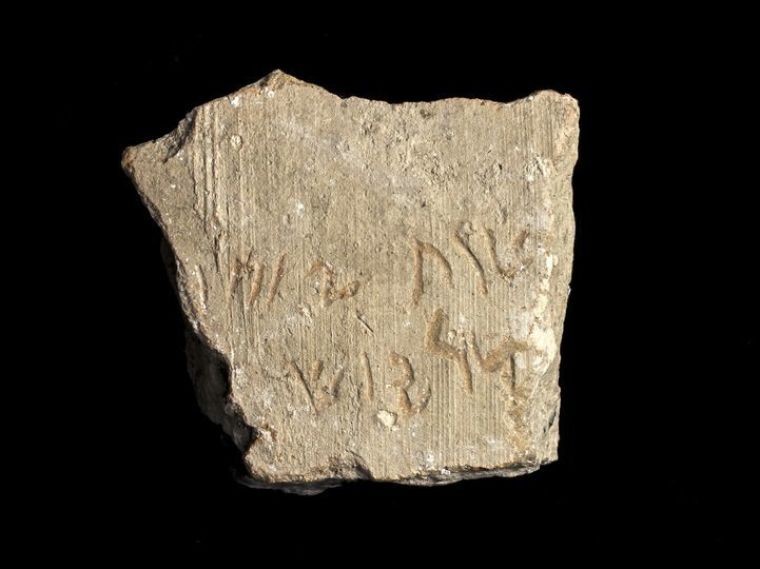 The Israel Antiquities Authority has clarified that what its archaeologists announced last week as a historic discovery — an inscription bearing the name of Persian King Darius the Great found at the Tel Lachish National Park in Israel — is "not authentic."
Eylon Levy, the international media adviser to Israeli President Isaac Herzog, stumbled upon what appeared to be a 2,500-year-old potsherd with the inscribed letters of the ancient king, and he reported it to the IAA, The Jerusalem Post reported last week.
The inscription reportedly read, "Year 24 of Darius," which dates back to 498 BCE, the newspaper said.
However, Prof. Gideon Avni, the IAA's chief scientist, said in a statement that the organization takes full responsibility for the mistake.
Avni said the IAA examined the sherd with the help of Dr. Haggai Misgav, a renowned expert in ancient Aramaic script, and Sa'ar Ganor, an archaeologist studying the Tell Lachish site and surrounding area. As a result, it was discovered that the sherd does not bear an ancient inscription.
"As an institution that strives for the scientific truth, we are committed to correcting the mistake that was made and making it known to the public," Avni said. "In terms of ethical and scientific practices, we see this as a very severe occurrence. Leaving the newly inscribed sherd on the site was careless, and led to the mistake done by the researchers and distorted the scientific truth."
Levy said he was extremely surprised when he saw the inscription on the ostracon and initially thought it was a prank. While three individuals at the IAA initially doubted the artifact's authenticity, they eventually became convinced that it was real, according to the Post.
"The event illustrates the dangers of adding modern scripts on ancient artifacts — a phenomena which troubles the entire scientific community for many years. On top of the paleographic examination of the sherd by an experienced epigraphist, the sherd was examined in various laboratories and found to be ancient," Avni said. "This once again proves that only finds discovered in controlled archaeological excavations should be considered 100% authentic. All other finds should raise questions regarding their authenticity."
Darius the Great was one of the most famous rulers of the Achaemenid Empire, also known as the first incarnation of the Persian Empire. Taking his reign during a time of chaos, he reorganized what was then the largest empire in the ancient world into provinces. He promoted the Aramaic language. 
Darius is also mentioned in the Old Testament, including the books of Haggai, Zechariah and Ezra-Nehemiah. According to The Post, some scholars believe that Darius could have been the same person as or inspiration of Darius the Mede, a figure in the Book of Daniel.