Do People Abuse Their Relationship With God When They Pray to Not Get Caught Doing Wrong? Tyrese Gibson Sparks Fiery Debate With Question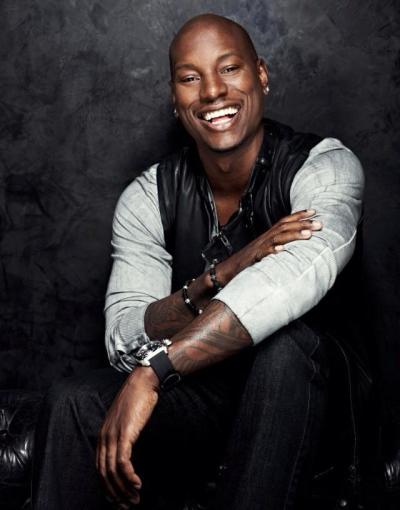 "Fast and Furious" actor and R&B singer Tyrese Gibson set off a fiery debate on his Facebook page Tuesday, when he questioned whether people abuse their relationship with God when they pray to not get caught doing wrong.
"I think it's real interesting that I find a lot of people take their access for granted. Have you ever done something really stupid and find yourself praying that you didn't get caught?" asked Gibson in a video he shared with his more than 10 million fans Tuesday morning.
The entertainer who has increasingly been tackling more existential and spiritual issues on his social media platforms since the death of friend actor Paul Walker last November implied in the video that he feels it is abusive to have that relationship with God but invited his fans to weigh in on the issue as well.
"How do you do wrong and then pray that you don't get caught? ... Cheating, lying, stealing, a bunch of other malicious horrible crimes that folks [are] doing on the regular that I won't even mention, how do you pray that you won't get caught?" he noted.
"You know how many people are praying, you know, how many people did wrong like murder somebody, did something wrong and they haven't been caught yet and [they're] praying every night that they don't get caught? For all of you God-fearing spiritual folks, I'm just really asking that question," he said. "Is that abusing your relationship with God if you're doing wrong and then praying that you don't get caught?"
The question appears to have struck a nerve among his fan-base as the video, as of Tuesday evening, had elicited nearly 2,000 comments, 1,300 shares and 10,000 likes and counting.
Many of the comments were also very deep and full of scriptural references like one from fan Denisha Houston who replied: "It is written: be not deceived, God is not mocked. His word cannot return to Him void. Whatever a person sows will he/she reap. Galatians 6:7 when we come before the throne of judgment we will all be accountable for our actions."
Others like Kara Watson didn't see the prayers of people who ask God to help them get away with wrongdoing as legitimate.
"I believe people who knowingly do bad things and are praying not to get caught are just using lip service, I believe they aren't truly remorseful, well most of them anyways, it also says in the Bible that you are not supposed to pray for God to forgive a future sin! So saying hey I'm about to go rob this bank, God please forgive me, is not acceptable to God," wrote Watson.
Bridgette Gray felt that the answer to the question isn't black and white because it depends on the person as well as the maturity of the individual doing the prayer.
"When you are young you pray to God that you will not get caught. When you are older you pray to God and say if I get through this hard situation, I will never do it again," said Gray. "God sees all and knows all. Our lives are already written for us. If you are praying to get through a bad situation and he allows you to make it, remember life is a learning experience and what goes around comes around. We reap what we sow. Stay blessed Tyrese!" she added.
Responders like Cleveland Simmons III, felt that judging whether or not those prayers are abusive is entirely in God's hands.
"In my opinion, it's completely up to God to decipher what is right and what is wrong. Our job is to be loving to our brothers and sisters. Helping them in a time of need. Giving guidance if we have been in their shoes. Anything other than that we should be praying ourselves," said Simmons.