Doing Things In the Name of 'Justice' May Not Produce 'Righteousness'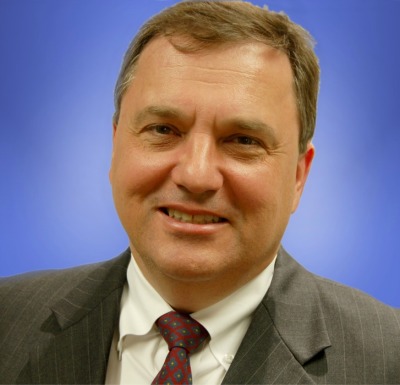 Justice is in vogue.
Few virtues have obtained the cultural cache than justice now possesses (just ask anyone in the pro-chastity movement). Compelling books, valuable Christian ministries, and innumerable blogs proliferate in its name.
Yet the term seems overused, popping up whenever an advocate wants an ally. The indignation of standing for a cause that is substantively or reputedly just fills one with a gratifying sense of rectitude. That's why justice is used as a trump card to validate everything from rescuing children from human trafficking to supporting same-sex "marriage."
Standing for "justice" in our time no longer means solely such things as opposing slavery, protecting the unborn, or defending the rights of conscience. It has been co-opted by everyone with a cause, however odious it might be, because to claim justice for your side, at least if it is culturally acceptable, is to gain a rhetorical advantage that's hard to fight.
Justice is an attribute of God (cf. Deuteronomy 32:4). Understood correctly, it's an essential Judeo-Christian character quality.
What's interesting is that in Hebrew, the word for justice (tzedek) is also the same word for righteousness. When many of us think of the latter, to mind come images of stolid, unbending, "self-righteous" people who are quick to condemn and eager to find fault.
That's not the biblical vision of the term. The New Testament teaches that Christians are persons who have been declared morally perfect in God's sight, and thus worthy of a relationship with Him, because Jesus Christ has imputed to them His moral perfection – His righteousness.
In terms of behavior, to live righteously means to be a person of moral honor in character and conduct. It is the purity of the inner life demonstrated in external conduct.
Of course, many non-Christians practice righteousness/justice in their daily lives and in the causes they support. All of us bear the image of God and have His law written on our hearts. From our consciences can flow genuine outrage at evil and true delight in what is good.
Yet righteousness and justice have a synthetic relationship. One cannot be righteous or live righteously without also being just. One cannot practice justice in his dealings with people if he has an unrighteous spirit.
Too often, though, some Evangelicals seem eager to make a distinction between the two, eagerly standing for real or perceived justice/fairness and only mumbling about the need for righteous character and behavior. For example, when an Evangelical public figure announces her homosexuality, there is much ink spilled about treating her fairly, about being non-condemnatory in our attitudes. About treating her with, as it were, a merciful justice.
That's a good thing. But what about her compliance with biblical standards of right conduct? We sometimes seem so afraid of renouncing sin that we ignore it in order to be kind. Or "just." After all, who wants to be unfair, to be unjust?
Emphasizing justice over righteousness is theologically fraudulent: It cannot honestly be done. Canadian pastor and theologian Joe Boot warns against "(importing) cultural fads" such that "the end result is a hybrid abstraction that, in the name of being biblical, reads humanistic views of justice into Christianity."
Many Christians rather unselfconsciously do what Dr. Boot forewarns: the most radical causes, veneered with "justice," become attractive and even motivating. Failed redistributive economic policies are advanced as "just," even though they do more harm than good. Extreme environmental causes are held-up as matters of justice, even though the science supporting them is dubious and their link to scriptural imperatives is at best tenuous.
In the name of justice, some believers claim that same-sex "marriage" should be legalized because, well, the gays and lesbians they know are such nice, caring people and love each other genuinely. Of course many gays and lesbians are wonderful people. But marriage is about more than affection and volition. It is about complementarity and pro-creation, masculinity and femininity, biology and morphology. To deny marriage to two same-sex partners is no more unjust than denying that a man can fly by flapping his arms: He wasn't made that way, and his desire does not eliminate his incapacity.
In Terence Rattigan's play "The Winslow Boy," the character of Sir Robert Morton, a reserved, arrogant, but honorable man, weeps in court when his client is vindicated. Explaining his burst of emotion, the usually buttoned-up barrister has this exchange with his main antagonist:
Sir Robert Morton: "I wept today because right had been done."
Catherine Winslow: "Not justice?"
Sir Robert Morton: "No, not justice. Right. Easy to do justice. Very hard to do right."
Christians would do well to ponder this. Rattigan is saying that it is easier to right a wrong, to "do justice," that to do right in the first place. Justice can also bring social approval; doing right can earn one social enmity, as right is never fully in fashion in a fallen world.
Followers of Jesus cannot minimize the one and exalt the other without also eviscerating some essential teaching of God's Word. He calls us to stand for justice and to do right. Neither command is optional.
Justice and righteousness are also interdependent; one cannot be had without the other. Justice without righteousness is only moral self-importance; righteousness without justice is moral arrogance and ready condemnation.
Being righteous means saying yes to some things which our culture disdains and no to others it rewards. Whether discussing gay rights or religious freedom, the sanctity of personhood within the womb or the corrosive, debasing nature of all pornography, staying true to Scripture and natural law brings accusations of hatred, bigotry – and injustice.
Let such accusations come. God is unmoved by name-calling. Are we? After all, it's easy to do "justice." Very hard to do right.
Rob Schwarzwalder, Senior Vice-President of the Family Research Council, was a presidential appointee in the George W. Bush administration chief-of-staff for two Members of Congress. He is a longtime member of the Evangelical Theological Society."