'Duck Dynasty' Patriarch Phil Robertson to Receive Freedom of Speech Award at CPAC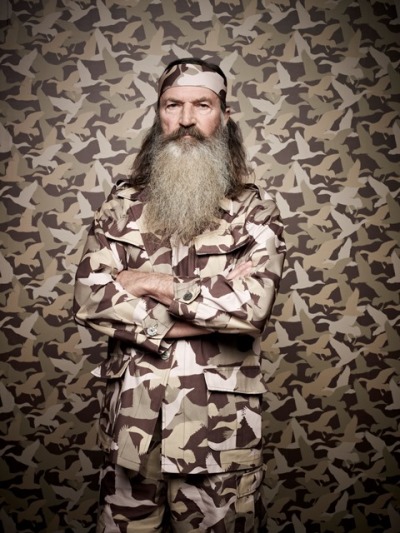 "Duck Dynasty" star Phil Robertson will be honored with the "Andrew Breitbart Defender of the First Amendment Award" at this year's CPAC conference, after being a staunch defender of his right to be who he is and say what's on his heart.
"Even when the entire mainstream media demanded he disavow his beliefs and attempted to have him fired from his own hit show for expressing these beliefs, he stood firm in his faith," Citizens United President David Bossie told The Hollywood Reporter.
Robertson found himself in hot water after giving an interview to GQ magazine in which he commented that homosexuality, like infidelity and stealing, is a sin.
"Start with homosexual behavior and just morph out from there," Robertson said in 2013. "Bestiality, sleeping around with this woman and that woman, and that woman and those men. Everything is blurred on what's right and what's wrong. Sin becomes fine."
After reading the remarks, A&E suspended Robertson from their No. 1 hit reality TV show. Family members and a large portion of the public rallied around him, and soon he was back on the air. The patriarch has never backed down from any of his comments, relying heavily on his faith to get him through the struggles. His family has also proved to be a source of comfort and strength, banding together during times of intense scrutiny or backlash.
The award is dedicated in honor of the-late Andrew Bretibart, a conservative media entrepreneur who died in 2012. The very first award went to radio host Mark Levin and was also presented at CPAC. Robertson will be honored during this year's gathering on Feb. 27 in National Harbor, Maryland.
"When one does not have the freedom to speak out loud and anywhere what one believes, freedom is dead," Robertson told the Reporter.
"Duck Dynasty" airs on A&E and is in its seventh season.