Duck Dynasty's Si Robertson Reveals Son Suffers Post-Traumatic Stress From Iraq War
Duck Dynasty's Si Robertson Reveals Son Suffers Post-Traumatic Stress From Iraq War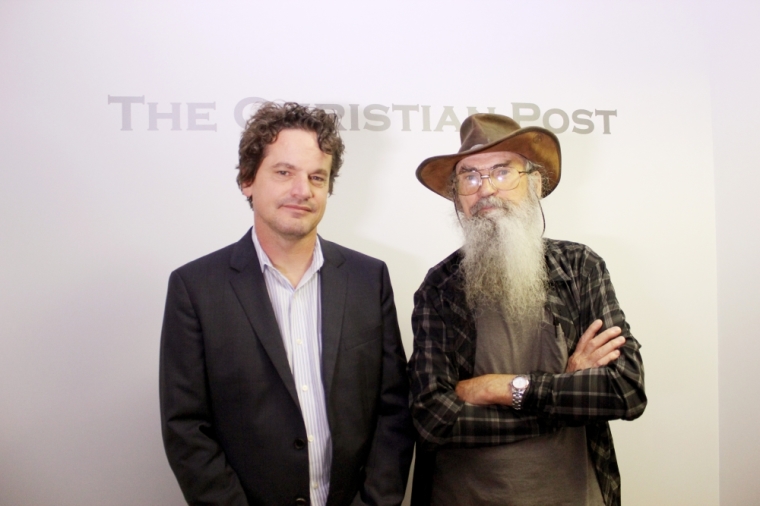 "Duck Dynasty" star Si Robertson revealed in a recent interview that his son, a U.S. Army veteran who completed eight tours in Iraq, suffers from post-traumatic stress, and urged Americans to do more to help veterans.
Robertson made the revelation in an interview with FOX411 while promoting his new book, Si-Renity.
"Look, we send them off to war, OK. We send them over there and we ought to look after them when they come back," the reality TV show and outspoken Christian said about veterans.
"My son had that post-traumatic stress from what he saw over there. He did eight tours of Iraq. I hadn't thought about it 'til he had one of those episodes one day. His wife called me, and I went over to help her because he was out of it. And afterward we got to talking and he said, 'Dad, you've got to understand, I've got three years of that in my mind,'" he explained.
The elder Robertson, who is a Vietnam veteran, admitted that he hadn't thought about it in that way until then.
"We have some of our soldiers who've done seven or eight tours either in Iraq or Afghanistan. So they're dealing with a lot of trauma. We need to do a better job when they come back. Take care of 'em better," he said.
In and in his frist book, Si-Cology, Robertson revealed that his son, Scott, who is also married and with children, suffered brain damage due to a liver problem not long after he was born, which led to a difficult time growing up and a suicide attempt when the family was stationed in Germany.
"Scott was suicidal from the time he was about 5 years old. His behavior was really erratic as a child. When Scott would get tired, he would throw his arms out and fall backward," Robertson said back in 2013.
The "Duck Dynasty" star has also promoted films about veterans, such as 2015's "Faith of Our Fathers."
Robertson repeated the call for the U.S. to take better care of its veterans in an interview with The Christian Post at the time.
"America sends these boys and women to war. They come back. [And when we came back from] Vietnam it was not a good reception. So today, we've gotten better. I've actually been in airports where a soldier walks on a plane, some people out in first class get up and say, 'Hey soldier, take my seat," he told CP.
"[It's] a neat thing. They've earned it. They went to war for us. So lets give them a good welcome home and the respect their due."