Dustin Kensrue Mars Hill Album Debut: 'The Water and Blood'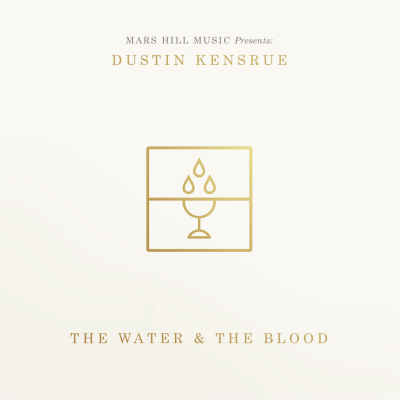 Thrice frontman and currently solo artist Dustin Kensrue is releasing The Water and The Blood on October 1.
Known for his hardcore and experimental vocals in his rock band Thrice, these tracks are scaled back original worship songs filled with deep theological truths and emotions.
Kensrue became a worship a Pastor at Mars Hill Church in 2011, where he oversees Mars Hill Music and leads worship at the church's Bellevue location.
"This project is a different creative process than when writing for Thrice, but only because the songs have a different purpose and focus," said Kensrue in a press release. "You make a lot of different decisions in the creative process when you are writing songs for people as a group to sing together in worship. As different as this may be in practice, the root of the process is still the same, as I am using the gifts God has given to me to honestly express my heart and through that, point myself and others to Jesus."
The name of the album came from a rewritten hymn line on the record.
"Water and blood are important and prolific symbols throughout scripture. While the context in the 'Rock of Ages' is on cleansing and justifying sinners, there are many other ways that the metaphors are used. As I was finishing the record I began to see two larger themes emerging. The first was shown in blood, representing God's grace for the undeserving through the sacrifice of Christ. The second was shown in water, acknowledging that Jesus is the source ultimate satisfaction, as He himself says 'If anyone thirsts, let him come to me and drink' and 'whoever drinks of the water that I will give him will never be thirsty again.'"
Kensrue wrote the album having local church music in mind. The album has elements of worship while taking advantage of his incredible songwriting ability layering on a dynamic sound.
"Growing up in the church singing worship songs, the songs always left me with a sense of pride or despair," explained Kensrue. "The focus was not on what God had done through Christ, but on what I should or could or was doing for Him. So I wanted to create songs that explicitly celebrate the truth of the gospel."
Kensrue will be leading worship at the 2013 Resurgence Conference November 5 and 6, organized by TheResurgence.com, a ministry started by Mars Hill Church.