Easter Bombing Targeting Christians Killed Mostly Muslims, White House Says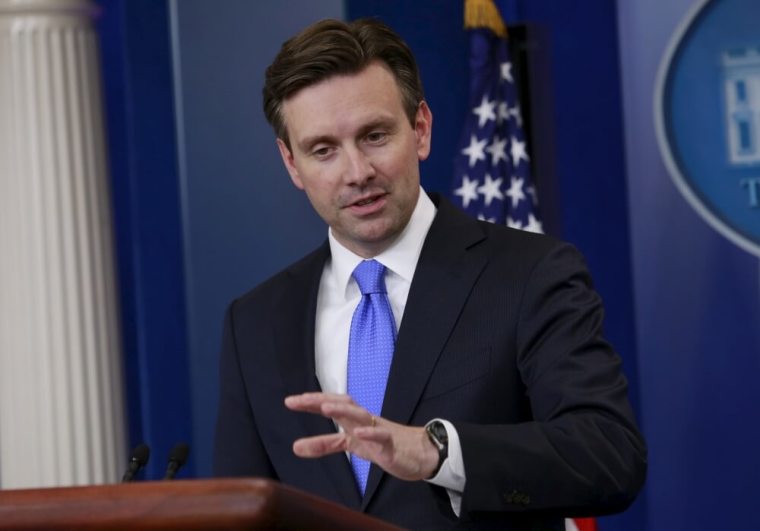 White House Press Secretary Josh Earnest claimed Sunday's suicide bombing targeting Easter-celebrating Christians in Pakistan that killed 72 people and injured hundreds had more Muslim than Christian victims.
After the United States State Department failed to mention in its statement following the Taliban-linked bombing in a children's park in Lahore that the attack was targeted at Christians, Earnest admitted the attack specifically targeted Christians, but was quick to shift attention to the Muslim victims.
President Barack Obama has habitually shied away from acknowledging religious motivations behind terror attacks that happen around the world, and often points out that Muslims are victimized by radical Islamic terror just as much, if not more than religious minorities.
TheBlaze reports that Earnest stayed true to the administration's pattern on Monday when he stated that although the Lahore attack may have been targeted at Christians, more Muslims were killed as a result.
Of the six dozen victims killed in the attack, only 14 have been identified as Christians, while the rest are believed to be Muslim, the majority religion in Pakistan.
"I think is indicative of what we talk about up here quite a bit is that even though this terror attack was targeted at Christians, a religious minority in Pakistan — again, that is in and of itself grotesque, but the fact of the matter is that based on the names that we're seeing now, the majority of the victims were actually Muslims," Earnest was quoted as saying.
"It demonstrates how important it is for the world to come together to fight this kind of extremism," he added. "That certainly has been the approach — the approach that the president has taken in making sure that peace-loving people of all faiths and of all religions must come together to fight this kind of extremism, and that certainly is what our values and our sense of morality tells us."
Earnest asserted that the world's success in fighting terrorism will largely depend on how well each country combats terrorism domestically.
"As a purely practical matter, that's also what's going to be required, and our success in fighting extremism around the globe is going to also depend on the ability of individual nations to fight extremism within their borders," Earnest stated. "And certainly, the government of Pakistan understands this today, just how critically important that is."
The bombing at the Lahore park is the third major terror attack in Pakistan in less than two-and-a-half years.
Last March, affiliates from the Pakistani Taliban blew up two churches in Lahore in an attack that killed several Christians.
In December 2014, seven gunmen affiliated with the Taliban carried out a massacre at a school in Peshawar, in which 132 students were killed.
Although the Pakistani government has increased security at some churches, the government still needs to do more to make sure that religious minorities in Pakistan are protected in other public areas, Pastor Shakeel Anjum of the Children's Chapel in the Youhanabad area of Lahore told the Guardian.
"The government has proved it cannot keep people safe so the army should take over security," Anjum, who presided over six burial services on Monday, said. "They have strengthened security at our churches but now terrorists are coming to public spaces to kill us."