Ed Sheeran Slams Pro-Life Group for Using His Song to Defend Saving Babies From Abortion in Ireland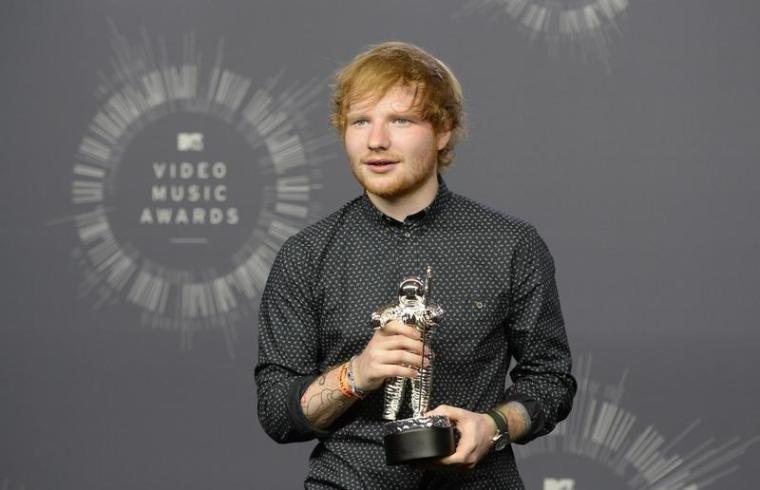 Singer Ed Sheeran is speaking out against a pro-life campaign that's been using his song "Small Bump" to support Ireland's Eighth Amendment that protects the unborn, saying that their cause "does not reflect what the song is about."
Irish citizens will vote Friday on whether the country will repeal the Eighth Amendment of the constitution, which states: "The State acknowledges the right to life of the unborn and, with due regard to the equal right to life of the mother, guarantees in its laws to respect, and, as far as practicable, by its laws to defend and vindicate that right."
If repealed, women would be able to access abortions up to 12 weeks. Abortions up to 23 weeks could be performed in "exceptional circumstances," according to Simon Harris, the country's health minister, or amid concerns for the mother's mental health, such as the risk of suicide.
Ed Sheeran's song "Small Bump" was being played in Dublin's city center by pro-life activists campaigning against abortion. The singer subsequently decided to distance himself from the campaign, which has been using his song, by stating that "it does not reflect what the song is about."
The song lyrics read: "You're just a small bump unknown, you'll grow into your skin/With a smile like hers and a dimple beneath your chin/Finger nails the size of a half grain of rice, and eyelids closed to be soon opened wide/ A small bump, in four months you'll open your eyes."
On Instagram, Sheeran, who is on tour in Ireland, addressed the anti-abortion campaign by saying: "I've been informed that my song 'Small Bump' is being used to promote the pro-life campaign, and I feel it's important to let you know I have not given approval for this use, and it does not reflect what the song is about."
Some fans backed up the musician, saying online that the song, released in 2011 from his debut album, + , was about his friend who experienced a devastating miscarriage. Pro-lifers were quick to note that his lyrical content is clearly portraying unborn children as living humans.
Abortion is only legal in Ireland in medical emergencies or if three doctors agree that a mother is at risk of suicide. It also isn't legal in cases of rape, incest or fetal abnormalities. Currently, women are allowed to travel out of the country to seek an abortion elsewhere, such as England. 
Thomas Finegan, a lecturer in theology at Mary Immaculate College in Limerick, Ireland, noted in an op-ed for The U.K. Sunday Times that abortions performed for mental health reasons "account for 97 percent of the almost 190,000 abortions per year in the U.K."
The U.K. Spectator reports that if the amendment is repealed, it "would bring Ireland in line with Britain in terms of abortion law, and in some respects go further."
"Under legislative proposals framed by the Fine Gael-led government, there would be abortion, as in Britain, up to viability (around 23 weeks) if two doctors say the pregnancy would harm the mental or physical health of the woman," the Spectator adds. ... "It also appears to allow for abortion on the basis of disability. But unlike Britain, there would be access to abortion without the formality of doctors' signatures up to 12 weeks, with 72 hours for reflection."
According to a report in the U.K. Sunday Times on Thursday, "If the Eighth Amendment is repealed on May 25 abortion will still be illegal. A new amendment, the 36th, stating that the Irish parliament has the power to set abortion law, would be added to the constitution instead."
Follow Jeannie Law on Twitter:
@jlawcp