Elisabeth Hasselbeck Slams Rosie O'Donnell for Possibly Returning to 'The View'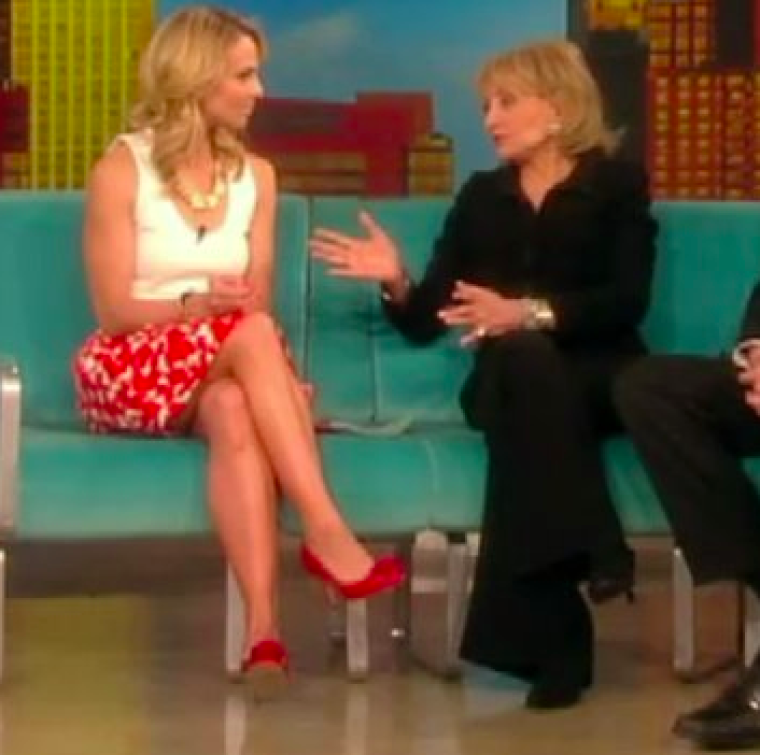 Elisabeth Hasselbeck slammed Rosie O'Donnell, who some have speculated could return to co-host "The View." The Emmy-winning daytime talk show is in need of new blood after Sherri Shepherd and Jenny McCarthy left, leaving Whoopi Goldberg as the sole host on the panel.
Elisabeth Hasselbeck, who left "The View" in 2013 for "Fox & Friends," called in to the Fox News morning show from her vacation Wednesday to discuss O'Donnell's possible return. The women were at odds numerous times while they were both on the show, and the conservative TV personality didn't hold back on her thoughts about O'Donnell.
"Here in comes to 'The View' the very woman who spit in the face of our military, spit in the face of her own network, and, really, in the face of a person who stood by her and had civilized debates for the time that she was there -- coming back with a bunch of control, ready to regain a seat at 'The View' table," she said.
"Not surprising, I think that it's been in the works for a long time," Hasselbeck added.
The "Fox & Friends" co-host theorized that O'Donnell had been planning to come back to "The View" after her last yearlong tenure for some time. O'Donnell apparently told Hasselbeck that she produced Barbara Walters' retirement episode in May of last year.
"Rosie herself, told me, on-set while we were mic'd up, that she produced the reunion show to have everybody together and that it was her idea. Now, do you think the woman who left the way that she did would be producing Barbara's goodbye show? Here's the shocker, it was actually her 'Hello' show," she explained.
"I do believe that this has been in the works for a long, long time," Hasselbeck added. "She seemed to have a lot of control for Barbara's farewell show."