ESPN Hires Lesbian Hillary Supporter Abby Wambach After Firing Curt Schilling Over Transgender Views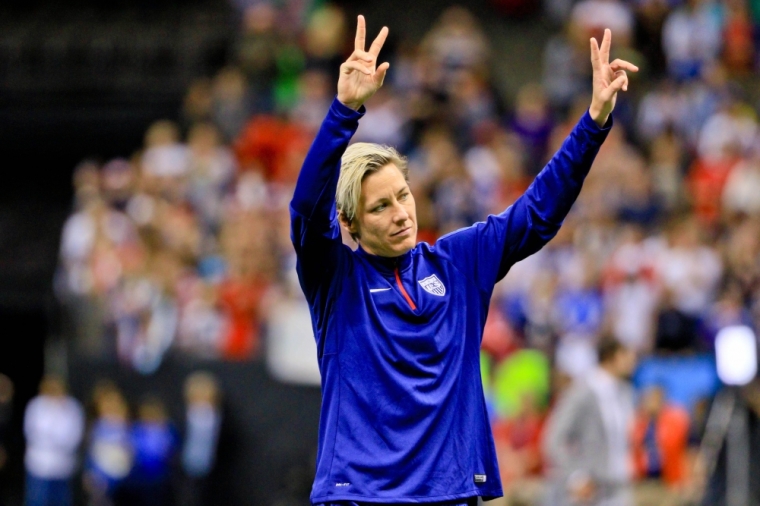 After ESPN fired analyst Curt Schilling for being too political in voicing his support for North Carolina's transgender bathroom law, the Disney-owned media company has hired former professional soccer player, avid LGBT activist and Hillary Clinton supporter Abby Wambach.
Earlier this week, ESPN hired the 35-year-old, two-time Olympic gold medal-winning American soccer player and all-time leading scorer in international play to analyze soccer games during this summer's Olympics in Rio and the Union of European Football Associations' European Championships, The Associated Press reports.
Additionally, she will also be the host of the new podcast, "Fearless Conversation with Abby Wambach," and contribute to other ESPN and ESPN Film productions.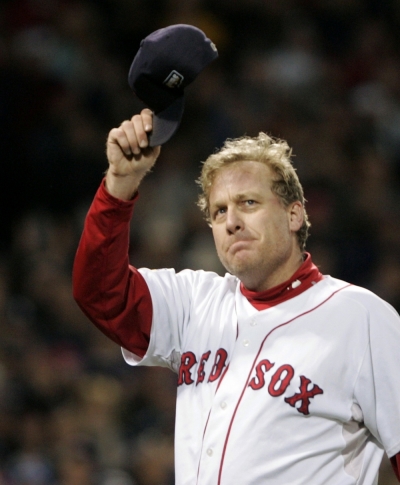 Wambach's hiring comes after the sports media offshoot of ABC ousted the 49-year-old Schilling, a three-time World Series-winning pitcher, last month after he reposted a meme on Facebook that argues against the liberal push to allow people to use bathrooms and locker rooms of the sex in which they identify.
Schilling was also suspended last summer for posting social media memes critical of radical Muslim extremists, which some considered to be demeaning to all Muslims.
After ESPN issued a memo earlier this year advising its on-air personalities to refrain from "politically editorializing," ESPN had seemingly no problem cutting the cord on Schilling's employment after he spoke out against transgender individuals going into women's bathrooms.
In a statement, the company labeled Schilling's act of voicing his conservative political views as "unacceptable" and terminated his employment in the name of inclusivity.
Following Schilling's termination, the MLB great spoke to Breitbart and explained that although ESPN encourages their on-air personalities to hush their political views, ESPN has apparently created a culture where it is OK to be political as long as you agree with the Democratic agenda.
"It was apparent to me early on that if you wanted to go off topic as a sportsperson, you had to go off topic left or you were going to get into trouble," Schilling said, adding that some ESPN employees are hesitant to let it be known that they are also Republicans.
The hiring of Wambach, who is a married lesbian who has campaigned for Democratic presidential frontrunner Hillary Clinton in New Hampshire and also plead guilty to a DUI in April, could prove Schilling's point.
Although ESPN fired Schilling for issuing his thoughts on the transgender bathroom issue, it was Wambach who presented Caitlyn Jenner with ESPN's Arthur Ashe Courage Award during last year's ESPYs.
Wambach told AP that she is happy to be with ESPN because it will give her the opportunity to speak on things that she is "passionate about."
"Talking and reporting on things that I'm passionate about really, really was the selling point to me," Wambach said. "Because I don't want the rest of my life to be based on the fact that I played soccer. I want to be able to venture and learn about different things."
Wambach, who came under fire late last year when she strongly came out against the use of foreign players on the U.S. national teams and called for the firing of coach Jürgen Klinsmann, explained that her "Fearless Conversation with Abby Wambach" podcast will not be light on controversial topics.
As ESPN's memo explicitly states that "perceived [political] endorsements should be avoided," it should be interesting to see how the company handles Wambach's ties to Clinton or if it is even an issue at all.