Evangelical Immigration Table Documentary, 'The Stranger,' Seeks Reform of Laws, Churches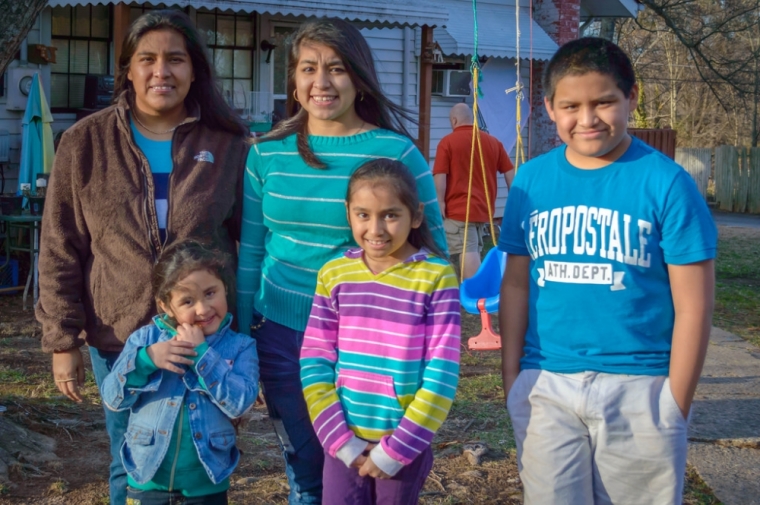 A new documentary about immigration, "The Stranger," which will be shown in thousands of churches across the United States beginning Wednesday, seeks to both push lawmakers toward reforming immigration and to make churches a more welcoming place for immigrants.
The film emphasizes the brokenness of the current immigration system by showing how that system has harmed the lives of three immigrant families. It was directed by Emmy-award winning producer Linda Midgett.
In a Thursday interview with The Christian Post, she said her goal for the film was "to put a human face on" immigration, rather than view the issue through the lens of the political process of immigration reform.
"I really wanted to bring to life the face of the people that our policies impact," she said.
Midgett previously worked with Sojourners, an EIT partner, on "The Line," a documentary about poverty in America that followed a similar format, telling the stories of three families affected by poverty.
The film does not address the specifics of current legislation in Congress. Nonetheless, its release comes shortly before Speaker of the House John Boehner may bring immigration reform legislation up for a vote. EIT hopes the film will influence the direction of those reforms toward its six principles. About a year ago, when EIT members decided to produce the documentary, they did not know the timing of the release would work out so well.
"Let's say its providential," Galen Carey, vice president of government relations for the National Association of Evangelicals, told CP Monday.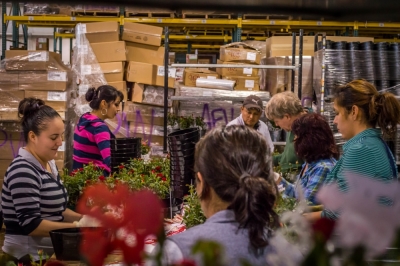 Carey recalled a similar situation last year when EIT planned an event that turned out to coincide with the introduction of an immigration reform bill in the U.S. Senate.
The film was made with two primary goals in mind, Carey added. As immigration legislation is debated in Congress, EIT wants Evangelicals and policymakers to maintain an awareness of how immigration laws influence the lives of people in their own communities and churches.
Secondly, the film seeks to build an awareness that immigrants are part of the future of the church and to "awaken churches to the many opportunities to becoming more welcoming to immigrants."
Several Evangelical leaders are interviewed in the film to discuss the connection between theology and immigration, including Reverend Wilfredo De Jesús, also known as "Pastor Choco," senior pastor of New Life Covenant Church, one of the fastest growing churches in Chicago, and Barrett Duke, vice president for public policy and research at the Southern Baptist's Ethics and Religious Liberty Commission.
The film also explores the economics of immigration policy through interviews with a small business owner (the florist seen in the trailer), and an economist, Douglas Holtz-Eakin, former director of the Congressional Budget Office.
You can find out if the film will be shown at a church near you by visiting its website, TheStrangerFilm.org. It will also be available online beginning Wednesday. Here is the trailer: