'Honor of a lifetime': Evangelical Christian shares experiences working in Biden administration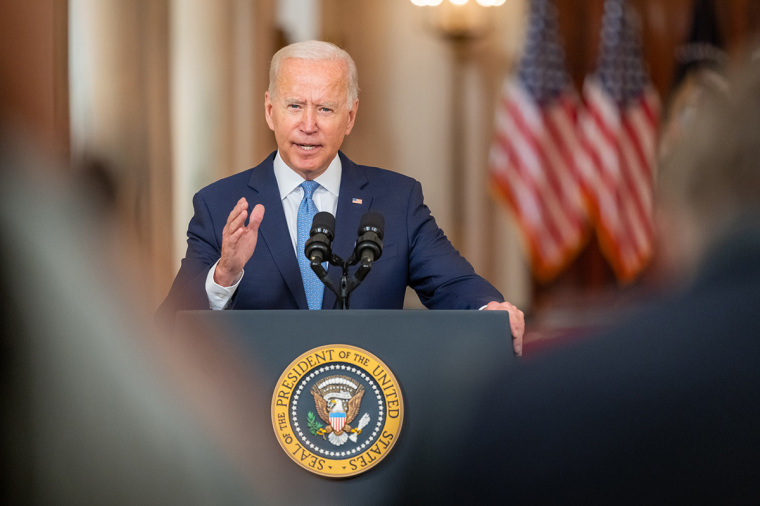 Evangelical Christian and Democrat activist Josh Dickson announced months ago that he was leaving his position with the Biden administration. But Dickson's decision to leave was not because he was disgruntled by President Joe Biden's policies, as he believes strongly that the administration's policies have led to positive changes.
As the former head of faith outreach for the 2020 Biden presidential campaign, Dickson served as senior advisor for public engagement under the president, having previously worked in the Obama administration as director of the Center for Faith-Based and Neighborhood Partnerships at the U.S. Department of Commerce.
So, what was it like to be an Evangelical working for Biden and why did he decide it was time to go?
Dickson answered this and other questions about his experiences in Washington, D.C., in an interview with The Christian Post. He also divulged whether he plans to vote for Biden in 2024, as recent polling indicates that most Americans do not want him to run for reelection.  
Dickson told CP that he had "a really phenomenal time serving the president and the vice president" and felt that it was "the honor of a lifetime."
He also felt that the climate in the administration toward him, as an Evangelical Christian, was "open" and "welcoming," adding that was also "the culture that I experienced in the campaign as well."
The following is an edited transcript of CP's interview with Dickson.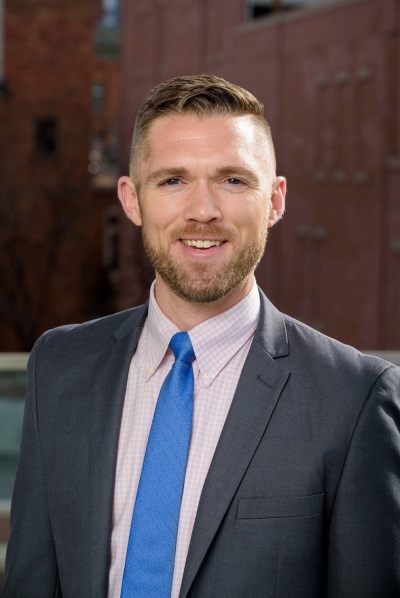 CP: Why did you decide to leave?
Dickson: The reason why I decided to leave was because I had another opportunity to step into a different role that really excited me and that aligned with my values. And so, I think with jobs in campaigns and in politics, they can be really demanding, so it was good to get a little bit of a break in between and step away and have some time with my family as well.
CP: What are you doing now?
Dickson: I stepped into a new role as vice president of public policy for United Way Worldwide. I'll be leading the public policy efforts for the entire organization and have the opportunity to work with the United Way network. We have over 1,000 United Ways around the country, and we have 700 more globally.
The role itself is focused on our efforts with Congress, our partnerships with the administration, our work in external coalitions, and then how we're collaborating with and supporting our local United Ways around the country and around the world.
CP: What were some of the things that the Biden administration did that you liked?
Dickson: I remember working on the transition team, and we had these four major areas of focus [at] the outset.
We were working to address the COVID-19 pandemic, which was rampant at the time.
We had a really difficult economic situation where the country had been hard hit. Unemployment was, I think, 6.3% in January 2021, and things still remained tough for a lot of families.
We had this moment of racial reckoning following a number of different things that happened around the country, including what happened with George Floyd. So, very, very important time for us to lean in and fight for racial equity.
And then we had the consistent challenges with the climate crisis.
I think on those four fronts. Those are all areas where I think we made a tremendous amount of progress and also where, personally, I saw folks from a lot of different backgrounds, a lot of different perspectives, be able to come together across lines of difference, and truly work together for positive solutions.
And so, more than 200 million people got vaccinated with essentially no gaps in equity across racial and ethnic lines.
That was really a major effort with a lot of different organizations, a lot of faith-based organizations, a lot of nonprofits and people just coming together and saying, "this is really important, this is going to save lives," and it's important for us to rebuild and rebuild in the right way.
On the economic front, we just saw [a] real positive impact from the American Rescue Plan and other big pieces of legislation.
We were able to work with faith-based partners and other partners to implement ... a lot of these programs that were very targeted toward those who are hardest hit by the pandemic. I look at the Child Tax Credit and the ways that we worked with organizations like the National Association of Evangelicals and Catholic Charities, and a number of the major Muslim organizations and Jewish Federations of North America and National Council of Churches, and so many others to educate congregation leaders about how they could help people know about getting access to the Child Tax Credit, which helps millions of families out of poverty.
We worked with a lot of organizations to get information on how people could take advantage of increased access to healthcare. We've seen the highest number of insured people in our country's history.
We helped create 11 million jobs over two years, decreasing the unemployment rate from 6.3% to 3.5%.
On that equity front, we've kept equity at the center of everything we've done. The president issued an executive order on day one that really made sure equity was interwoven into everything, it was integrated into everything.
We still have a huge, big focus on equity and the big bills that were passed, like the American Rescue Plan, the infrastructure bill, the Inflation Reduction Act, also and the big bipartisan gun violence prevention bill, and others. And I think that the ways in which this administration has approached racial equity ... that idea that we ran on ... and that the president was someone who was going to really base so much of his approach on that idea of Imago Dei. That everyone is made in the image of God, and that everyone deserves an opportunity to reach their fullest God-given potential.
And on the climate front, we made a lot of progress too.
Historic investments in clean energy, the Justice40 Initiative is to ensure that those who were most disproportionately impacted are really going to have so many of the resources headed their way and then the actions the president has taken to ensure that we're sure to cut emissions in half by 2030 and reach net zero by 2050.
Just going back to the beginning and looking at some of those key priorities, I see January 2021 and I see January 2023 and just the promises made and those are the things I look back on and feel just really grateful to be part of.
CP: What was it like being an Evangelical Christian working in the Biden administration? As you know, Evangelicals do not normally work in Democrat administrations. Did you feel welcomed?
Dickson: I felt very welcomed. I think the administration is a really inclusive one. I think that across the board whatever issues we were working on, folks were looking to involve and engage people of faith in whatever ways that we could. And one of the things that I liked about the administration is that for all the different key priorities, we always asked this question: who can we work with [on] this?
And there were so many coalitions and partnerships that were formed, starting off with that big pandemic response and promoting vaccination and you have a lot of folks who we were partnering with who were very left of center and we had a lot of folks who were much more conservative who we partnered with. And I think that there was an openness to doing that because, again, this is an administration that was like, "who can we collaborate with to get real things done for real people?"
I felt that personally, as someone who is an Evangelical Christian. In the administration, I felt like people were just focused on how can we work together, how can we make sure that we're delivering on the promises the president made and the things that the president wants to get done?
CP: What were some of the things that you believe the Biden administration could have done better, or that you might have even disliked?
Dickson: I think that there are always a lot of challenges and tricky issues when it comes to executive branch issues, especially with all of these different challenges that we had going on when we stepped in. I think that we're always trying to do more when it comes to getting people access to resources.
I think one of the things that I saw that was hard is how do you make sure that as many people as possible know about the resources that they can access?
So, like when we were doing work on emergency rental assistance, for example, we were really trying to make sure that those resources got out to the people who would benefit the most from that. And sometimes there were different levels that the funding had to go through and it would just take more time and more time to go through those levels. So, it was dispersed to the states, and then each state would decide the ways in which it was dispersed out through potentially other local entities and got out to the people who would benefit from it. And without there being a uniform approach, it was sometimes a little bit more difficult to push those funds out as quickly as we wanted to and as efficiently as we wanted to.
And so, there were some different bureaucratic things that I think are innately challenging about working with such a big bureaucracy like the federal government, especially when you are in a moment like we were in and you're trying to do so many things at one time.
I think that's actually one of the things that I noticed about the United Way. They were a tremendously effective partner in getting information out to people and connecting with people at the community level.
I think that we really did a good job of that, I just think we could always do more.
CP: Along those lines, though, how did you feel about some of the more hot-button issues that the Biden administration pursued, such as championing transgender ideology and pushing abortion access as much as possible after Roe v. Wade was overturned? Did you feel comfortable with those efforts?
Dickson: I think that when I look at the president, and who he is, the reason why I served in the Biden administration is because I believe in the president as a leader. I believe in what the president is doing. You sign up to work on all the different issues that come with being a part of an administration. And I think for me, knowing that we had a president who is deeply committed to the values of equity, opportunity, deeply devout himself, someone who is fully trying to find solutions to issues that are going to benefit as many people as possible, I trust in what the president was going to be doing and I think that we worked every single day to make sure that people were having a chance to experience more opportunity, that people were more included in society.
And that we were addressing a lot of the different challenges that came up from the previous administration, which was very exclusive, and which did a lot of things and hurt a lot of people. And so, I think, because of that, I had a tremendous amount of trust in the president and it was an honor and privilege to work on his team and to be a part wholescale of all the different things we worked on.
CP: Do you plan to join Biden's 2024 campaign?
Dickson: I don't know exactly what I'll be doing, but I definitely support the president and the vice president in running for reelection and think that they've done a tremendous job. They have a tremendous record to run on, and I hope to see them run again.