Evangelist Who Came Close to Suicide: Once I Pull the Trigger, What's Going to Happen?
Part Two of CP's Interview with Jay Lowder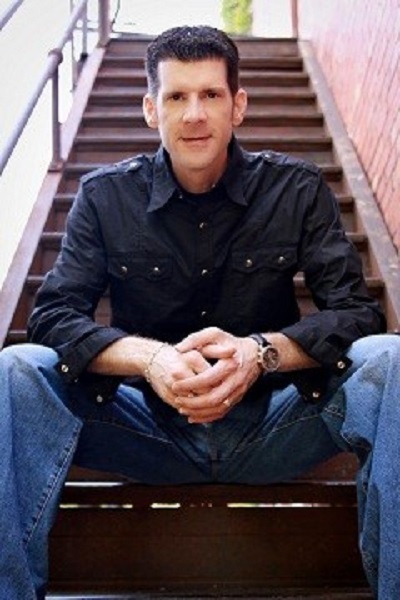 Before evangelist Jay Lowder answered questions from The Christian Post about his reaction to the suicide of comedian Robin Williams and how he talks about the subject of suicide at his conferences and speaking engagements (Part One), he shared about his own struggle with suicidal thoughts while in his twenties that led him to put a gun to his head, finger hooked onto the trigger.
Lowder has been a full-time evangelist for more than 20 years. As founder of Jay Lowder Harvest Ministries, he has participated in hundreds of community-wide events, rallies and conferences around the world. He has appeared on various national radio and TV shows in the past, and is also author of Midnight in Aisle 7.
Since the death of Williams, Lowder says he's asked himself: "What lessons can be learned? How can I play a role in helping others cope?" And he says he is reevaluating his responsibility to leverage his experience "to prevent others from the same fate."
Below is Part Two of Lowder's interview with CP that includes his testimony about his suicide attempt and a summary of how his life changed forever.
It really started to unravel about the time of my freshman year in college. I was leaving college and moving back to my home city. I moved in with an old buddy of mine from high school who was in a rebellious state as many 19-year-old guys would be. I just wanted to get out from the leadership of my mom and dad, not because of any fault of their own, [I was] just a typical 19-year-old guy who "knows everything."
His (roommate) background included the fact that his mother committed suicide when he was 10. He was at the (their) house when it happened. But it was just a real tumultuous time in my life. Everything was coming unraveled. I was no longer in school, a relationship that I had been involved in for a good two years – that relationship became a broken relationship. On top of that, I lost the car that I was driving and lost my job. So, it was just a series of traumatic events, especially when you take into consideration (I'm kind of fast-forwarding to the age of around 21) all these things happened over about a two-year time frame. If you put [all those things] in the context of most 21-year-old guys – your car, your job, your relationship, college – these are things you really wrap-up your identity in. The losses were things that were very important in my life and probably in the lives of young men that age. I felt like I had lost my identity.
I had a real bout with depression, a real bout with not knowing who I was or what I wanted to do, no real direction in my life. And this pressure came not only with the breakup of this relationship, but this came with the financial pressure of not having a job on top of that and to look for an escape. For me, alcohol was a great way for me to avoid the reality of where I was in life. Of course, if you abuse alcohol very long and you get to a state where you become not only physically dependent but you become emotionally dependent because it's a coping mechanism. That was my way to escape from reality of where I was in life after months of pain in that continued state – it's just like a hole. I don't know how else to say it other than it's like being in emotional quicksand. It's that proverbial tunnel, but besides that it's a cave. There's just no way that you can find to escape.
Very few people knew the depth of this emotional struggle that I was going through. Obviously, my parents knew I was going through a difficult time in my life, but I was afraid to communicate the depth of my struggle. I really got to a place where I feared living more than I did dying. That's really what suicide is. It's not that the fear of death, it's the fear of life. It's the fear of tomorrow.
The constant abuse of alcohol. I thought it would be an escape and it was an escape temporarily, but it eventually led to an even deeper, darker depression, struggle, emotional handcuffs that I couldn't escape. So, I contemplated, thought about ending my life a few times. I actually considered maybe just wounding myself. Of course the idea behind it sounds foolish, but at the time – if I just wounded myself then it would get some of the attention that people would recognize that something wrong.
Finally, one day I decided to end my life. I woke up with a tremendous hangover about 12 noon, in the place we were living in that was kind of a shack. I had nothing, didn't have any furniture, I slept on a sofa. I walked into the bathroom as I normally did and splashed cold water in my face, as a way to wake-up and gain a little bit of consciousness. For some odd reason when I looked in the mirror I saw myself in a different capacity than I had ever before. I came from a successful home, my dad was a successful entrepreneur … was really a business mogul in many ways. When I looked at myself in the mirror I was thinking, 'Man, I'm just a complete loser. I came from this great family, a successful home, and here I am, 21 years of age with an alcohol issue in my life, a depression issue in my life, no job, no car, no girlfriend, nothing. So, I decided to end my life. I walked back to the sofa and pulled out a 22 caliber pistol. I had it since my earlier years, I used to take it out when I rode horses out in the country. …I loaded the gun and I was sitting there in my underwear, tears rolling down my cheeks, and I pulled back the hammer, and was about to end my life.