Evolutionary Theory Cannot Logically Fault a Human for Killing Cecil the Lion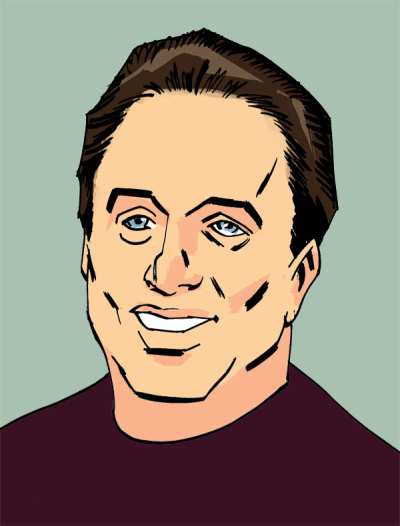 An evolutionary worldview cannot logically fault a dentist from Minnesota for killing a well-known lion, anymore than it can fault a lion for killing one of its own. Evolution provides no logical basis for morality. That's not to say individual evolutionists don't have their own personal definitions of right and wrong. But their subjective opinions are rooted in feelings rather than fact.
Man has his own primal instincts. And for the evolutionist, man is simply another expression of the animal kingdom. Lions have the instinct to kill, and so why can't a dentist?
The doctrine of evolution knows nothing of man having a soul. And without a soul, can a dentist really be blamed for killing Cecil the Lion? After all, lions don't have a conscience. And isn't that dentist just an advanced version of the lion? So why blame the dentist? He doesn't know any better. That is, if evolution is true, and God is dead.
And without God, man is free to do whatever he feels like doing.
So who are you or I to say that humans should be kept from killing animals, or that animals should be kept from killing humans? Does evolutionary theory have the right to make such a judgment? If right and wrong is up to the individual, then who are we to interfere with someone else's sense of adventure? So maybe the dentist went a little overboard. Or maybe not. Who's to say?
No wonder millions of unborn babies are slaughtered by abortionists. Those butchers feel they have the right to kill helpless infants. And if God is dead, and man has no soul, then what does it matter?
I suppose none of this explains why nearly 700 people would sign a contract selling their soul to the devil. A secretive satanic ceremony took place in Detroit recently at an undisclosed location. It involved the dedication of a bronze statute in honor of the prince of darkness, and those who wished to attend were required to first sign the contract.
I wonder how many of those Satanists are atheistic evolutionists? Talk about illogical. "I don't believe God created man, but I do believe in Satan." Hmm? Strange.
And then consider how the devil is described as "a roaring lion looking for someone to devour" (1 Peter 5:8). How ironic. A dentist from Minnesota roams Africa to kill a lion. Meanwhile, a spiritual lion roams the earth seeking to devour human souls. How so? By blinding them from seeing Jesus and the light of the Gospel (2 Cor. 4:4). And Scripture tells us this lion known as Satan didn't evolve out of nothing. Instead, he was created by God to serve the Lord.
Unfortunately, Lucifer went rogue in his thinking to the point of rebellion. That is, if God is real and His Word is true. And if God is real and His Word is true, then an evolutionist would be wise to give far more consideration to those who have souls, as compared to animals. By doing so, an evolutionist could evolve in his thinking and come to discover that God is not dead. And Satan is real. And the cross is man's only hope for deliverance from sin, death, and the devil.
That is, if an evolutionist cannot logically fault a human for killing Cecil the lion.
By the way, there is talk of erecting a life-size bronze statue of Cecil at Hwange National Park in Zimbabwe. Minus the satanic ceremony of course. I am guessing attenders won't have to sign a contract to sell their soul.
If truth be told, most unbelievers don't need to sign a contract selling their soul to Satan. The evil one already has them in his jaws, and he would prefer to keep any talk about the devil restricted to fringe discussions. That way, people can continue to live life without much alarm over their sin and their need for the Savior, Jesus.
Meanwhile, throngs of folks seek security in evolutionary theory. It keeps the mind occupied, and it helps a person pretend that spiritual beings like God and the devil are nothing more than make believe. "If Christians want to believe that stuff, fine. But I've got my own theory, and I'm sticking with it."
Oh really? Well would anything cause you to change your mind? I sure hope so, for the sake of your soul.
Funny thing about souls. They exist whether their owner is fully aware of his nature or not. One day, everyone comes to realize the eternal nature of their existence. It's just that right now all of these references to eternity tend to get lost in some sort of fog.
Hmm? Who do you suppose creates the fog? Once you discover the answer to that question, you will be one step closer to coming out of the fog of evolutionary theory, as well as the fog which blinds man to his sin and his need for the Savior.
In the meantime, just remember. It's a jungle out there.
Dan Delzell is the pastor of Wellspring Lutheran Church in Papillion, Neb. He is a regular contributor to The Christian Post.