Ex-Obama DHS Adviser: ISIS Gave Coptic Christians What Was Coming to Them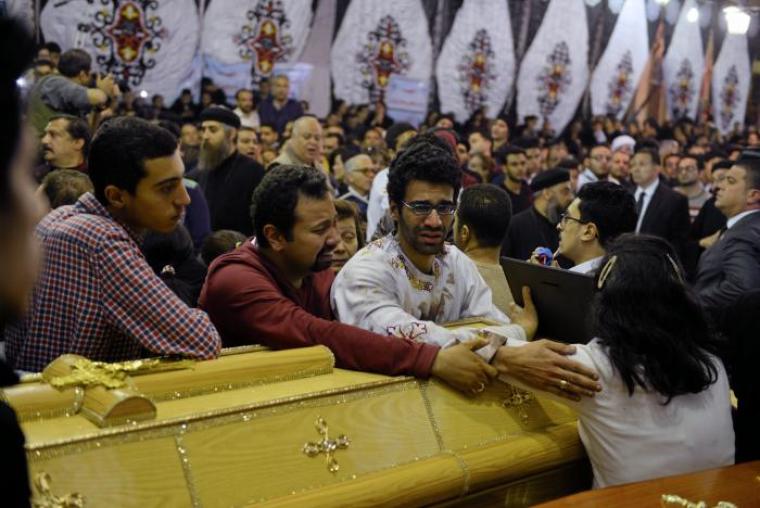 A former senior member of President Barack Obama's Department of Homeland Security Advisory Council has reportedly commented on the Islamic State's killing of Egyptian Christians by implying that Coptic Christians got what was coming to them.
Since the end of last year when the Islamic State claimed responsibility for bombing a Coptic church in Cairo, there has been a drastic increase in Coptic Christians being targeted and killed by extremists in Egypt. Most recently, a total of 45 people were killed in church bombings claimed by the Islamic State that took place in Tanta and Alexandria on Palm Sunday.
The Islamic State also recently signaled that there will be more attacks against Christian gatherings in Egypt. In an article published in the latest version of its English-language magazine, Rumiyah, Muslims have been advised to stay away from Christian gatherings in Egypt, as well as gatherings for the army and police. The magazine also tried to state that the killing of "belligerent" Christians is justified under Islam, saying that Christian blood is "waste."
Mohamed Elibiary, who once served as a member of the DHS' Homeland Security Advisory Council, took to Twitter to comment on the latest Islamic State magazine, The Daily Caller News Foundation reports.
"Reading ISIS's latest mag 'otherizing' Egypt's Copts," Elibiary tweeted. "Subhanallah [Arabic for 'glory to Allah'] how what goes around comes around. Coptic ldrs did same to MB Egyptians."'
As Daily Caller national security reporter Jonah Bennett points out, Elibiary's tweet seems to be praising Allah for the fact that Coptic Christians are being killed by the Islamic State because he sees it as "retribution for Coptic leaders doing the same to members of the Muslim Brotherhood in Egypt."
After issuing the tweet, Elibiary was asked by Bennett to clarify, considering the fact that the Islamic State article in question calls for the killing and destroying of Egyptian Christians.
"It's a shame Egypt & the Egyptian social fabric was destroyed to this degree by the entry of the military into politics & economics," Elibiary wrote in response.
In September 2014, Elibiary was let go from his role at DHS after he was widely criticized for issuing questionable remarks and even "extremist statements" on Twitter, according to PJ Media.
One of Elibiary's most questionable statements came as the Islamic State took over swaths of territory in Iraq in the summer of 2014. Elibiary tweeted that he believes that the return of the Islamic "caliphate" is "inevitable."
Specifically, Elibiary was asked on Twitter if there was any need to be "outraged" by the reports on the Islamic State.
"As I've said b4 inevitable that 'Caliphate' returns," Elibiary tweeted. "Choice only whether we support #EU like Muslim Union vision or not."