'Exodus: Gods and Men' Exclusive Clip: Christian Bale Tackles Role of Moses with Intensity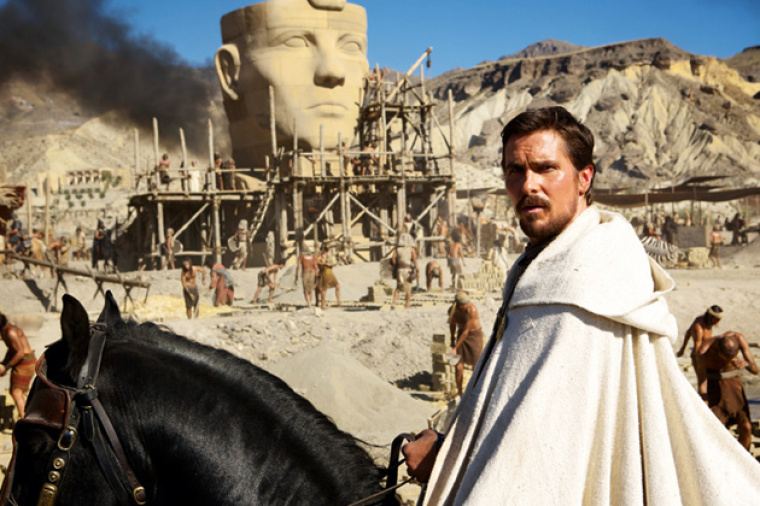 Ridley Scott's latest film "Exodus: Gods and Men" starring Christian Bale is headed to theaters on Dec. 12, but an exclusive clip offers an early look at the pivotal role of Moses on Wednesday.
Bale, who is best known for his roles in "American Psycho" and "Batman," takes on the part of Moses with an impassioned concentration that harkens back to his aforementioned films. In a clip exclusively released to The Christian Post, the Oscar-winning actor's Moses confronts Pharaoh Ramses, portrayed by Joel Edgerton.
"I've been told that things here have become much worse," Moses says when confronting Ramses in the stable during the teaser.
Moses then commands that the enslaved Hebrews working for Ramses be released.
"They're Egyptians, they should be treated as Egyptians, they should have the same rights they should be paid for their work or you must set them free," the prophet continues.
However, Ramses maintains that the Hebrews are slaves who "wouldn't know what to do if all the sudden they were left to fend for themselves like animals." The statement causes Moses to abandon his calm demeanor, and the message of warning becomes a threat.
"Do not call them animals," Moses booms in response.
Toward the end of the heated clip, Moses reveals that his information about the slaves as well as the message for them to be freed comes from God.
The first look at Bale's performance as Moses reveals the actor's preparation for the role. In recent months, the actor admitted that his knowledge of Moses was nonexistent before his role in "Exodus," but that he had extensively researched his character using the Torah, the Koran and Jonathan Kirsch's "Moses: A Life."
More recently, Bale compared the Egyptian prince-turned-prophet to both a freedom fighter and a terrorist.
"He was so much more human than I had ever imagined… [He] had all sort of temptations and indulgences that he had grown up with," Bale said, according to ABC News. "[He was] absolutely seen as a freedom fighter for the Hebrews, but a terrorist of the Egyptian empire."
Meanwhile, "Exodus" will hit theaters on Dec. 12. The film, based on the Bible, also stars Sigourney Weaver, Ben Kingsley, "Breaking Bad" star Aaron Paul, Ben Mendelsohn and John Turturro. For more information on "Exodus" visit the official website here.
Watch the exclusive "Exodus" clip here.
See an brand new featurette from the film here.