Facebook Blames 'Spam Detection Tool' for Blocking Catholic Pages With Millions of Followers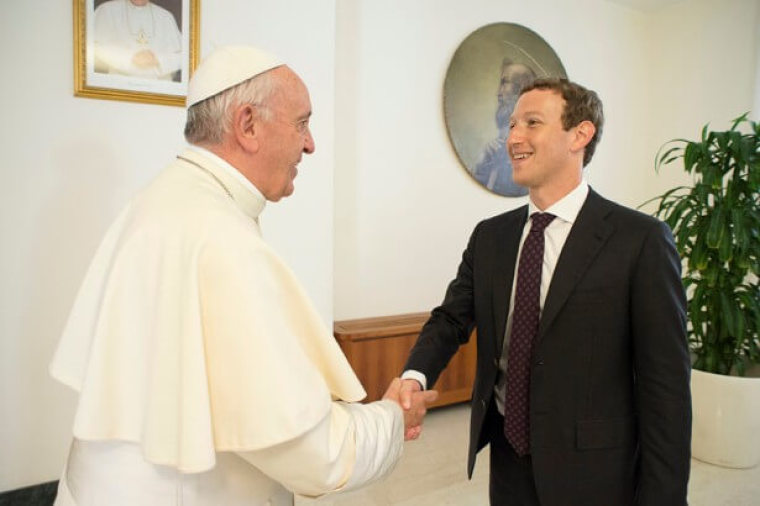 Facebook has restored close to two dozen Roman Catholic Facebook pages it blocked earlier this week, and blamed a "spam detection tool" for the error.
"All pages have now been restored. This incident was triggered accidentally by a spam detection tool. We sincerely apologize for the issue this has caused," a Facebook spokesperson told Catholic News Service on Wednesday.
A number of the Facebook pages that were blocked had millions of followers, such as the "Jesus and Mary" page, run by Godwin Delali Adadzie of Ghana.
Adadzie previously told ChurchPOP, "This page is the joy of my apologetics ministry online. It is like the digital heartbeat of my ministry."
Father Francis J. Hoffman, the executive director of Relevant Radio, said that his "Father Rocky" page was blocked on Monday, with page administrators unable to log onto the social media giant.
"This serves as a wake-up call and we urge all Relevant Radio listeners and Facebook followers to download the free Relevant Radio App as a secure and reliable resource for the daily Mass and inspirational programs," Father Rocky said after access to the page was restored on Wednesday.
Conservative commentators, such as Fox News contributor Todd Starnes, demanded that Facebook provide an explanation for why so many Catholic pages had been blocked.
"You might recall that Facebook has a dark history of blocking Conservative and Christian pages," he wrote.
"Let's hope people of faith stand alongside the Catholics as they try to persuade Mark Zuckerberg to reinstate their pages — because one day — Facebook might shut down the Baptist pages or the Lutheran pages," he added, speaking of the Facebook founder.
In the past, Facebook has claimed that the blocking of other conservative pages was also made in "error."
Elizabeth Johnston, an Ohio homeschool mother of 10 who runs the popular blog and Facebook account "The Activist Mommy," saw her page frozen in February after she wrote a post about the Bible's condemnation of homosexuality.
Johnston received a message that her post was removed because "it doesn't follow the Facebook Community Standards," and saw her page suspended for three days.
After regaining access to her account, Johnston argued that Facebook is trying to censor the Bible — but that post was also removed, with her account frozen for an additional seven days.
Facebook later offered an apology, with a spokesperson telling The Christian Post that the actions were done by mistake and "in error."
"The post was removed in error and we restored it as soon as we were able to investigate," the Facebook spokesperson told CP. "Our team processes millions of reports each week and we sometimes get things wrong."
"We are sorry for any inconvenience this may have caused," the spokesperson added.