Father of Teen Charged in Brutal Florida School Bus Beating Says Son Is 'Sorry'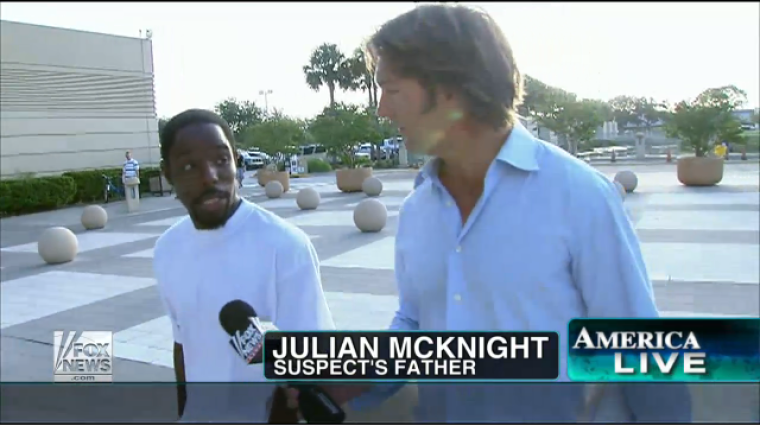 The father of one of three teenage Florida boys charged with the brutal beating of a sixth grader on a school bus that left him with a broken arm and blackened eyes in July says his son is "sorry" for his role in the attack that made national headlines.
On Tuesday, the three 15-year-old boys, Joshua Reddin, Julian McKnight and Lloyd Khemradj who were arrested shortly after the July 9 incident for aggravated assault, appeared in the Pinellas County Court.
According to a Fox News report, the juvenile court judge presiding over the case told the teens that they were lucky they were only 15, otherwise they would have been facing adult charges that are felony second degree and attract serious prison time. Prosecutors in the case recommended nine months of probation, no contact with the victim and random drug tests.
Each of them appeared with a parent and a public defender and none of them commented on the case after the hearing except Julian McKnight's father, Julian McKnight Sr.
"All I can say is that he had his consequences already, you know?" the senior McKnight told Fox News. "This is life. I am sorry what happened to the victim. It's just the way it is. My son ain't never been no bad person, he just got mixed [up] with bad people, that's all. … He's sorry."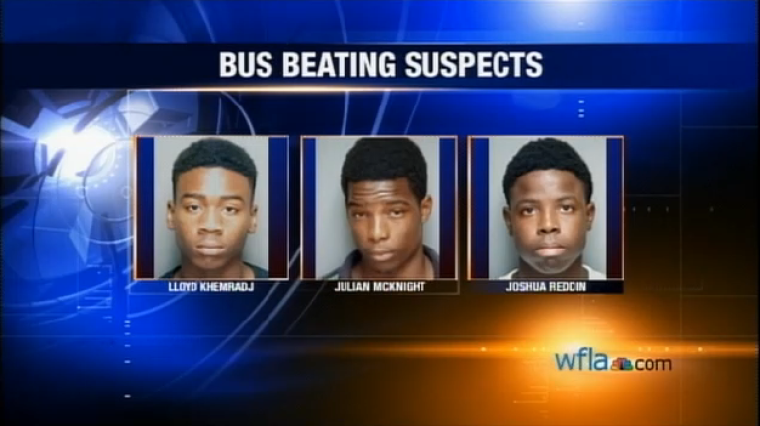 All first-time offenders, the three teens were ordered to return to court on Aug. 27 when the prosecution hopes to play the recording of the brutal beating before the judge hands down a sentence.
According to the police, the 13-year-old unidentified sixth grader was attacked by the three boys after he told officials at the Lealman Intermediate School in the St. Petersburg-area community of Gulfport that one of them tried to sell him marijuana. The victim could testify on Aug. 27.
Surveillance video of the brutal beating sparked outrage, and caught the attention of national media after it went viral on social media. It also ignited a huge discussion on race because the aggressors were all black while the victim is reportedly white.
Gulfport Police Chief Robert Vincent told Fox News that the beating did not appear to be racially motivated.
Former Florida Rep. Allen West, complained that popular civil rights leaders like Al Sharpton and Jesse Jackson did not comment on the attack as they did in the Trayvon Martin case.
"Three 15-yr-old black teens beat up a 13-yr-old white kid because he told school officials they tried to sell him drugs," he wrote on his Facebook page. "Do you hear anything from Sharpton, Jackson, NAACP, Stevie Wonder, Jay-Z, liberal media, or Hollywood? Cat got your tongues or is it that pathetic hypocrisy revealing itself once again? Y'all just make me sick."
In an earlier CP report, Brendon Carr noted that: "I don't think it can be classified as a 'hate crime,' simply because there is another motive for the attack. Race is incidental. The story here is that one of those three black kids tried to sell drugs to the white victim at school, and the white kid reported it to the principal. They beat him up for getting them in trouble. 'Hate crime' is defined as a crime not simply involving a victim of another race, but a crime motivated by the race of the victim."