Fired Crossroads Pastor Patrick Garcia Thanks Elders as Hundreds Call for His Reinstatement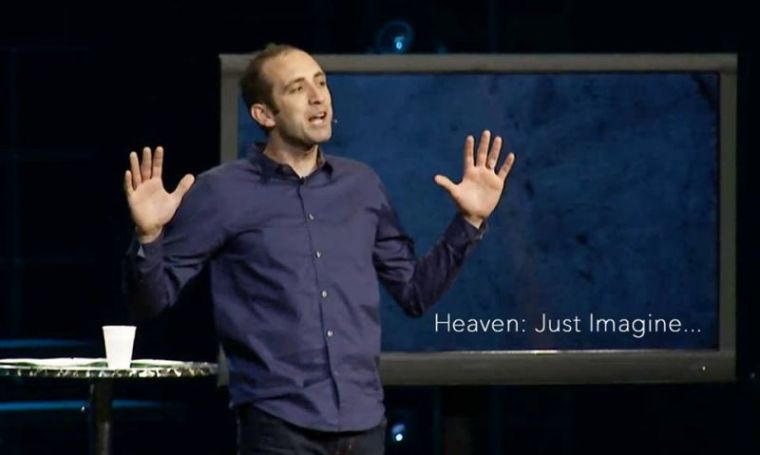 Two days after elders at Crossroads Christian Church in Indiana described him as a power-hungry, inexperienced leader who wanted "complete control," fired Pastor Patrick Garcia thanked them for the opportunity they gave him to lead.
He also urged the church community divided by his firing to practice "kind grace" even as hundreds signed a petition calling for a vote seeking to reinstate him.
"The Elders. Thank you for taking a chance on me 2.5 years ago when you called me to this role. Like I said in our meeting last week, serving Crossroads as the Lead Pastor has been one of the biggest honors of my life. While we may disagree on some things, you guys are brothers in Christ," Garcia wrote in a statement posted on his Facebook page Monday.
"We've spent much time laughing, praying, and dreaming together. Each of you have taught me a lot. I'll be praying that the Lord fills each of you with discernment, wisdom, and vision for the kind of church Crossroads can be. Thank you for allowing me the privilege of playing a small part in the Crossroads story."
The posture taken by Garcia comes after elders at Crossroads Christian Church told congregants Saturday that they were forced to fire their lead pastor because he is power-hungry, lacks wisdom and humility, and is resistant to correction.
"Patrick has indicated an ongoing desire for complete control without input from the elders up to and including the hiring and termination of staff without review. He's asked for complete financial authority. He's recommended the removal of multiple layers of accountability and has been resistant to coaching and has been resistant to counsel despite very, very, direct feedback," lead elder Matt Volkman told the church.
"He's been non-responsive to requests for accountability on performance metrics. In addition, Patrick has demonstrated failures in judgement and leadership. He demonstrates a lack of humility. He demonstrates a lack of maturity, he demonstrates a divisive nature with our elder board," Volkman added.
Garcia, who is one of five pastors who have either resigned or been fired from Crossroads Christian Church in recent weeks, said Satan is rejoicing over the megachurch's debacle but he believes in the end God will be glorified.
"The past few days have been extremely difficult for the Crossroads family we dearly love. Satan is the only one smiling through this, but very soon his grin will be trampled by the mighty power of King Jesus. It's never been about a leader, pastor, ministry, or method. Jesus is the enduring foundation of the church, and He is the 'same yesterday and today and forever' (Hebrews 13:8)," Garcia wrote.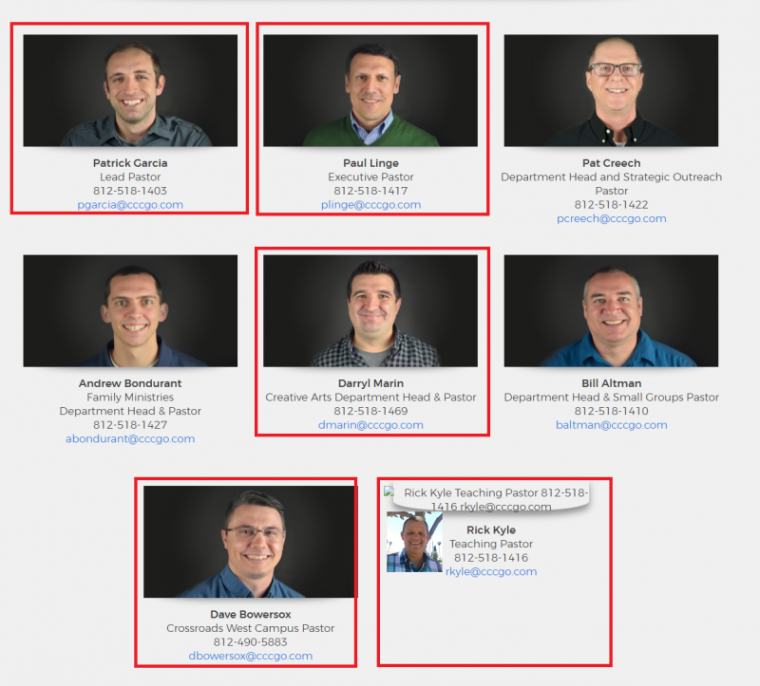 Since their decision to fire Garcia was made public last week, the elders of Crossroads Christian Church, which attracts some 3,500 people at weekend services, have faced skewering criticism from many members of the church community.
A Facebook group called "Saving CCC" established "to discuss the decision made upon the treatment of our church and it's pastor" has attracted more than 750 members as of Tuesday and a petition seeking a vote to reinstate Garcia and fired Pastor Rick Kyle had more than 500 signatures.
"The entire community has been caught off guard by the sudden firings of Pastor Garcia and Pastor Kyle at Crossroads Christian Church, as well as the recent two resignations. The elders have spoken and still we do not have clear answers. The congregation at Crossroads has a right to voice their opinions/concerns since we are the church," the petition says.
The petition also calls for clearly stated and openly available documentation that applies to church policies and staff expectations as well as "an immediate vote on the current elders in a format that may also allow new leadership to be voted in."
When asked for a comment on the demands in the petition Tuesday, a representative of the church told The Christian Post that "we have no comment."
In his statement to the Crossroads community Tuesday, Garcia acknowledged that "the church is a messy place" and urged members to practice the grace that was displayed through the cross.
"The Crossroads Family. We love you so much. Like we've talked about many times before, the church is a messy place. But the pain and dysfunction within every church are opportunities to practice the kind grace that's been extended to each of us through the cross (Titus 2:14)," he wrote.
"Being a part of the church often reminds me that I am 'more sinful than [I] ever dared believe, yet at the very same time more loved and accepted in Jesus Christ than [I] ever dared hope' (Tim Keller). Keep living on mission where you live. Point the people in your life to Jesus with a sense of urgency. Resist listening to and taking part in gossip. Fight against bitterness at all costs. Protect the unity of the church. Don't give up on the church. Keep fighting to make the church a safe place for the lost, broken, and hurting sinner. Don't give into the pressure of putting on a perfect appearance. I'm just as messed up as you are," he said.
"There's no telling where I'd be if it weren't for prayer, pills, and people! Jesus isn't surprised by our sin because 'God made him who had no sin to be sin for us, so that in [H]im we might become the righteousness of God' (II Corinthians 5:21)."
Pastors Darryl Marin and David Bowersox announced their resignations from Crossroads Christian Church in a joint statement shortly after elders addressed the congregation about the firing of Garcia and Kyle Saturday.
A church representative also told CP last week that Paul Linge, who as of Friday was listed on the church's website as executive pastor, also resigned in recent weeks.