First ever baby born from dead woman's transplanted womb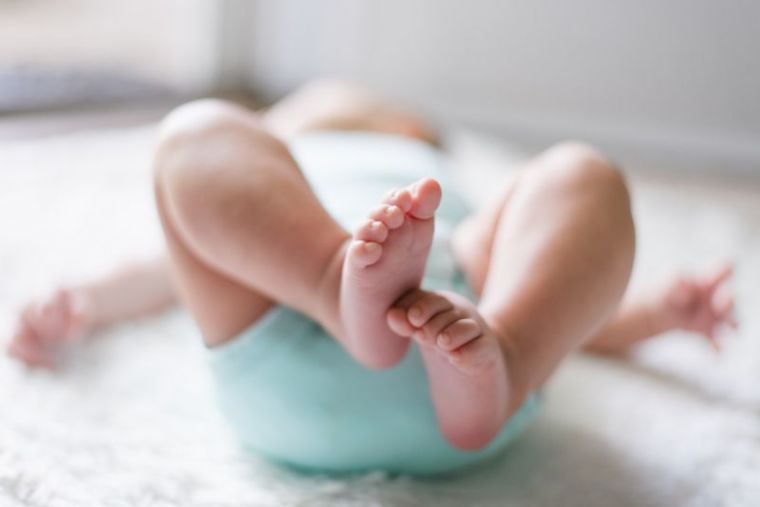 A baby girl was born in Brazil to a mother whose womb was transplanted from a dead woman, which is believed to be the first case of its kind in the world.
The Lancet reported that the birth, which is being revealed now by the Hospital das Clínicas at the University of São Paulo School of Medicine in Brazil, was delivered on Dec. 15, 2017. 
A 10-hour surgery had been required in September 2016 to transplant the deceased woman's womb to the transplant recipient, who was 32 years old at the time.
The mother, who wasn't named, suffered from the rare Mayer-Rokitansky-Küster-Hauser syndrome, a condition that affects one in 4,500 women and causes the vagina and uterus to be either absent or underdeveloped.
"The results provide proof-of-concept for a new treatment option for absolute uterine factor infertility," wrote co-authors Dr. Dani Ejzenberg, an ob/gyn at the University of Sao Paulo and Hospital das Clínicas in Brazil, and Dr. Wellington Andraus, a transplant surgeon at the Sao Paulo University School of Medicine in the study.
There have been previous successful births from a transplanted uterus, the first such recorded in 2014 in Sweden, though those were from a living womb donor.
BBC News noted that all 10 previous transplants from a dead donor had all failed. 
The donor in this case, who wasn't named, was a mother of three in her mid-40s who died from bleeding on the brain.
The baby in Brazil was born weighing 6 pounds, and was delivered by cesarean section. She is said to be healthy.
"The first uterus transplants from live donors were a medical milestone, creating the possibility of childbirth for many infertile women with access to suitable donors and the needed medical facilities," Ejzenberg said, according to CNN.
"However, the need for a live donor is a major limitation as donors are rare, typically being willing and eligible family members or close friends."
Dr. Andrew Shennan, a professor of obstetrics at Kings College London, told the Science Media Centre that what is unique is that the uterus (womb) "was without oxygen for eight hours before transplant."
Shennan added that the case "opens the possibility of women donating their womb following death, as with many other organs."
He suggested that it gives hope to women who are infertile other than only relying on living donors.
In February 2016, the first successful uterine transplant patient in the U.S. said that she "prayed to God" that she would be able to get pregnant.
"I have prayed that God would allow me the opportunity to experience pregnancy, and here we are at the beginning of that journey," the Texas woman identified only as "Lindsey" said at the time.
"I am so thankful to this amazing team of doctors and all the nurses and staff who have worked around the clock to ensure my safety," the patient said, speaking of the team of medical professionals at Cleveland Clinic in Ohio.