Florida Pastor Claims Mayor Insulted His Christian Faith, Called Him a 'Black Piece of S***'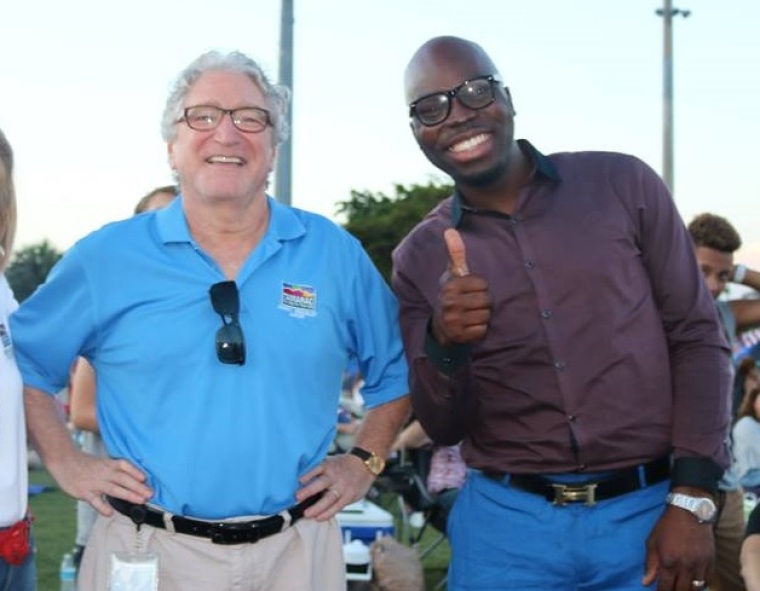 Marlon Bolton, a pastor who also serves as commissioner in Tamarac, Florida, claims the city's mayor, Harry Dressler, insulted his faith and called him a "black piece of s***" last Wednesday after a fight over the city's decision to institute a 180-day moratorium on new permits for churches and places of worship.
A Tamarac Talk report which noted that a moratorium was also placed on new permits for medical marijuana treatment centers and overnight clinics or rehab facilities, said Dressler got upset when Bolton stepped off the dais at the Tamarac commission meeting after commission members voted 4-1 in support of the moratorium on church permits.
Bolton said he stepped away to get medicine from his office as well as a packet for a city resident but Dressler was left without the minimum three persons required for a quorum. Vice Mayor Michelle Gomez and Commissioner Julie Fishman were attending the meeting by phone from Washington, D.C.
Realizing what had happened, Dressler, City Manager Michael Cernech and City Attorney Sam Gorin followed Bolton to his office where the pastor said he was attacked by Dressler.
"Michael was coming to see if I was leaving the meeting permanently, and Gorin came to advise me that without me, there was no quorum," Bolton told Tarmac Talk. "That is when Harry came into my office, which is off of the commission chamber, and started cursing at me saying, 'You black piece of s***' 'F— you and your religious bullshit' and 'Don't disrupt my f—-ing meeting.'"
Bolton who is senior pastor at Praise Experience Church of North Lauderdale was not happy with the commission's decision to restrict or limit houses of worship from expanding, growing or moving into the city.
The dispute began when the city manager issued an administrative order to implement a zoning in progress from February 20, 2018 to August 19, 2018. The zoning in progress order prevents religious organizations from obtaining a business license from the city or applying to expand their current building.
After July 11, city staff also recommends a new land rewrite to regulate where churches can be established.
"The [churches and synagogues] make up the fabric of the community. They offer spiritual guidance. I don't understand why the city would discriminate against churches. What other businesses do they ban like this?" Bolton reportedly asked during the meeting.
He called the decision to restrict all churches "unconscionable" and called it an attack on God and insinuated that there would be consequences for the city.
"We should not play with God, because this is a direct attack on God and his people. And if city hall chooses to go against God, my God is a jealous God," Bolton warned.
He further noted that Dressler's use of racially offensive language was not an anomaly.
"This has been on more than one occasion," Bolton said. "I feel like all the progress we're making in other parts of the country just isn't happening here. Things like this coming from my leader really is repulsive."
He explained that he was just trying to get medicine for his sinus when he left the meeting.
"I had a sinus infection. It was getting worse and I had to get the medication from my bag. On top of this, it was a dramatic and emotional night. When I headed back, Dressler yelled, 'You're done, you're done', and with that he ended the meeting," Bolton said.
The meeting which was filled with religious leaders and their supporters also heard concern from Pastor Bob di Scipio, of Hope for All Nations Christian Fellowship, who has lived in the city for 17 years.
"Early in this meeting I heard you [the city] issued over a hundred new certificates of occupancies," di Scipio said. "Literally every single day people are moving into this city and to a place that's called a City for your Life. The fabric of the city and community is to have churches for people to go and worship," he said.