Former Mars Hill Pastor Mark Driscoll Reports Death Threats, Attacks at His Home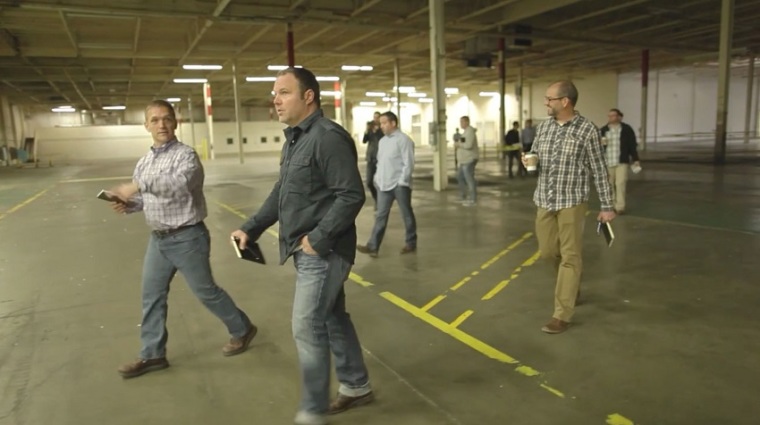 Former Mars Hill Pastor Mark Driscoll told the audience at the 2014 Gateway Conference Monday that his family is going through "a very trying season" of death threats, physical attacks, and night terrors.
Driscoll, who was previously slated to speak at the October 20-23 conference, chose instead to come as an attendee.
After Gateway Pastor Robert Morris invited him on stage to greet the crowd, Driscoll asked everyone to pray for his family. "We've had a very trying season and (I'm) just trying to figure out how to be a good pastor to my family first. We all know that's the most important thing."
Driscoll went on to describe how his life has changed since the growing controversy surrounding his leadership style became public. The former Mars Hill pastor told the crowd that he has "cried a lot lately."
"We've got five kids, three boys, two girls ages eight to seventeen. We've moved three times for safety issues: people arrested at our home, death threats, address posted online, all kinds of things and more recently it's gotten more severe," he explained.
Driscoll detailed the terrifying lengths that some are taking to elicit a response. "We came home from break [and] there were rusty nails all over the driveway," he said.
Then, there was another incident when Driscoll and his kids were physically attacked as they camped out in their backyard. "We were in the tent all night and woke up in the morning at about 6:30 or so and huge rocks about the size of baseballs come flying at my kids 8, 10 and 12 years of age. (We) call the police and flee into the house for their safety."
Driscoll said the attempts to rattle him have really taken a toll on his youngest son. "A few days later, I think it was, I don't even remember, a member of the media flies overhead with a helicopter and is trying to flush us out for a story and that night we're hiding in the house my eight-year-old son comes down and he's wearing a military jacket, he's loading up his Airsoft rifle and he looks at me and he says, 'Hey dad, is this jacket bullet proof?' and I just started crying and I said, 'Why is that little buddy?' and he says, 'Well, it's bad guys in the helicopter coming to shoot the family right?' He didn't have any concept of media coverage. He thought it was bad guys coming to kill his family and he was going to defend his sister." He reported that his eight-year-old son has also struggled with night terrors.
Driscoll stepped down as pastor of the church he founded in 1996 after a number of troubles came to light over the summer, beginning with accusations of plagiarism. He was also accused of hiring a marketing company to ensure that Real Marriage, a book he co-authored with his wife Grace, made the New York Times best-seller list.
He also faced criticism about remarks made under a pseudonym on the church's website 14 years ago. Driscoll reportedly used the false name to condemn Christian men for being "Promise Keeping homoerotic worship loving mama's boy sensitive emasculated neutered exact male replica evangellyfish." He is also charged with calling America a "pussified nation" in his post which was taken down shortly after it was published.
Driscoll acknowledged in his resignation letter that he is "an imperfect messenger of the gospel of Jesus Christ." He also said that he has confessed and repented of his wrongs both privately and publicly.
Morris, pastor of Gateway Church, urged conference goers not to believe everything they read online about Driscoll. Morris admonished the church for being "the only army that shoots at its wounded." He said the church has two options in the matter: "One is we can crucify him, but since someone's already been crucified for him, the other choice is we can restore him with a spirit of gentleness considering ourselves less we are also tempted."