Former Megachurch Pastor Perry Noble's Book on Dating Put on Hold After Firing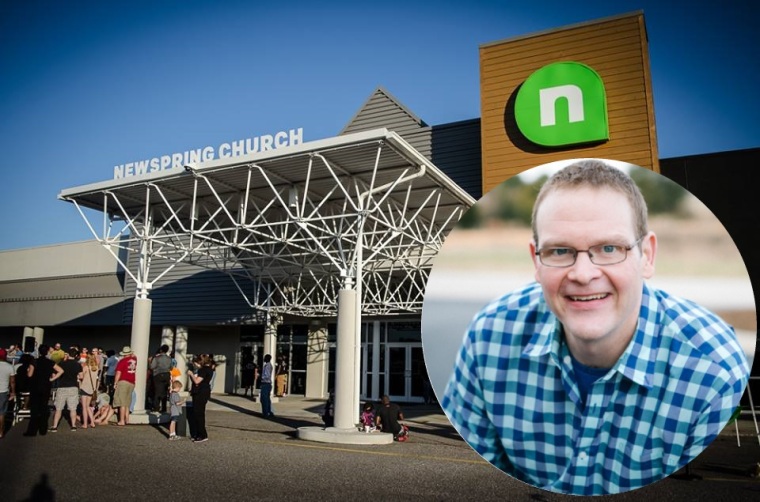 Tyndale House Publishers has decided it will not go ahead with the scheduled release of a book by former NewSpring Pastor Perry Noble, who was recently fired for alcohol addiction and other "unfortunate choices and decisions."
The former South Carolina megachurch pastor's latest book, 11 1/2 Questions To Help You Date Without Regret, which had been scheduled for launch on Sept. 27, has been moved to "unscheduled status," a spokeswoman for Tyndale House told Independent Mail.
"We plan to review this status at a future date and then evaluate the viability of releasing this book at another time," Margie Watterson was quoted as saying. She added that other titles by Noble will remain available for sale.
However, on its website, Tyndale has not removed the tag "Coming Soon" from the book's page. Amazon's website also continues to have the book listed for Sept. 27 release.
"We live in a culture that doesn't see dating as a big deal. Dating is just what you do on the weekend so you don't have to binge-watch shows on Netflix. Popular speaker and pastor Perry Noble knows better," says the book description on Tyndale's website.
"How you date and whom you date can literally change the course of your life," the description adds. "Over the years, Perry has met hundreds of people with a lot of questions — and tragically, a lot of regrets — about dating. Today's fast hook-up culture has created a wasteland of emotionally damaged people. This book is written around the eleven questions that can transform your perspective on dating — and a 'half' question that people should be asking but are not."
On July 9, NewSpring Church Executive Pastor Shane Duffey announced Noble's removal to the congregation during the worship service, saying that while it was "the most difficult and painful decision we've had to make, unfortunately it was necessary." He added, "Perry has made some unfortunate choices and decisions that have caused us much concern."
About three weeks later, Noble checked into a treatment center to begin his journey to recovery.
"Well hello, I wanna say 'hey' to my Facebook family and let you know that I'm doing good. I've had a lot of people hit me up on social media asking me how I'm doing and I'm doing very well," the former pastor said in a video message posted to Facebook.
"Tomorrow I'm taking my next step. Tomorrow will be the day that I'm checking into a treatment center. I'll be there for about 30 days. I am going to be under the care of some excellent doctors, excellent psychiatrists," he continued. "They are going to work with me and I'm going to do whatever it takes to get better."
Noble had admitted to and apologized for alcohol abuse. "I wish this were a joke, a part of a sermon illustration…however, it's true," he said in a statement, posted on the church's website after he was fired.
"I have often told you that NewSpring exists to help hurting, imperfect people. I have joked that you should not attend NewSpring if you are already perfect because I will mess you up! That was my way of telling you that I am traveling on a journey each day alongside each one of you to try to take my next step to become more like Jesus. If you have attended NewSpring for any length of time, you know I've never claimed to be the perfect pastor, or even more, the perfect Christian. What we've seen the Lord do over the past 16 years has been a modern day miracle. However, in my obsession to do everything possible to reach 100,000 and beyond – it has come at a personal cost in my own life and created a strain on my marriage."
He also said, "In my opinion, the Bible does not prohibit the use of alcohol, but it does prohibit drunkenness and intoxication. I never had a problem drinking alcohol socially, but in the past year or so I have allowed myself to slide into, in my opinion, the overuse of alcohol. This was a spiritual and moral mistake on my part as I began to depend on alcohol for my refuge instead of Jesus and others. I have no excuse – this was wrong, sinful and I am truly sorry."