Franklin Graham Requests Prayers for 'Extremely Weak' Billy Graham
Franklin Graham, son of well-known evangelical leader Billy Graham, has requested prayers for his 95-year-old father on Wednesday as the leader's health reportedly continues to decline following a trip to the hospital in late November for respiratory problems.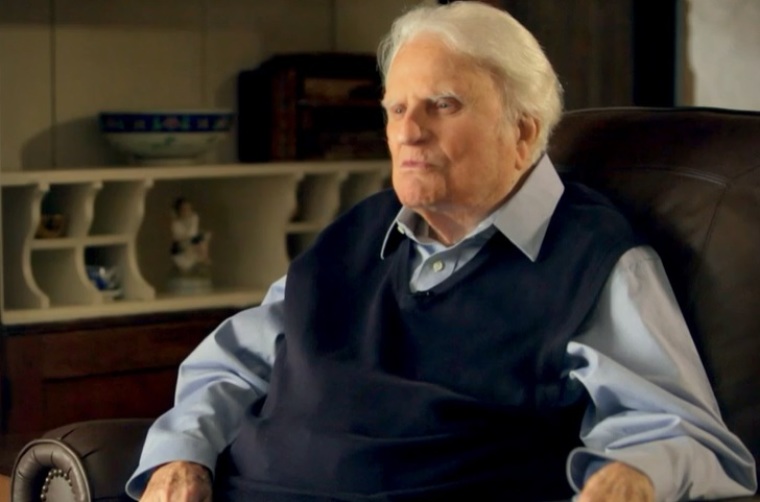 The younger Graham writes on the Billy Graham Evangelistic Association's website that his father is "extremely weak but his vitals are good. Our family would appreciate your prayers for him that the Lord would strengthen him."
Since Graham was hospitalized for a respiratory infection shortly after his 95th birthday party on Nov. 7, he has reportedly returned to his home in Montreat, North Carolina to recuperate.
"To all who have stood with us-some for sixty years-supporting us financially and undergirding through prayer, thank you for your faithful support. We are encouraged with how God has blessed the proclamation of the Gospel through My Hope," the statement from Graham continues, referencing the association's current "My Hope" campaign.
"We value your prayers-in fact, we depend on them. We find words of comfort and praise in the psalms, 'Oh, bless our God [..] and make the voice of His praise to be heard, who keeps our soul among the living, and does not allow our feet to be moved. Come and hear, all you who fear God, and I will declare what He has done for my soul. Blessed be God, who has not turned away my prayer' (Psalm 66:8-9, 16, 20 NKJV)," Franklin Graham concluded.
In early November, Graham released what some are touting as his last message for America, "The Cross." The pre-recorded message that aired on Fox News, God TV and other cable networks carried both a sad and hopeful tone. In the video, Graham lamented the current state of America's morals, but also rejoiced in the possibility of a great "spiritual awakening" for the nation.
"I know where I've come from, I know why I'm here, I know where I'm going, do you?" Graham asked his viewers in "The Cross," which is part of the Billy Graham Evangelistic Association's "My Hope" campaign.
Graham has suffered an array of health problems in recent years, including Parkinson's Disease and complications with his respiratory system. In 2005 Graham retreated to his mountain home in Montreat, North Carolina after almost 60 years of preaching, and in 2007, his wife, Ruth Bell Graham, passed away. They were married in 1943 and had five children together.