Franklin Graham Says the US Government Has an 'Anti-Christian' Bias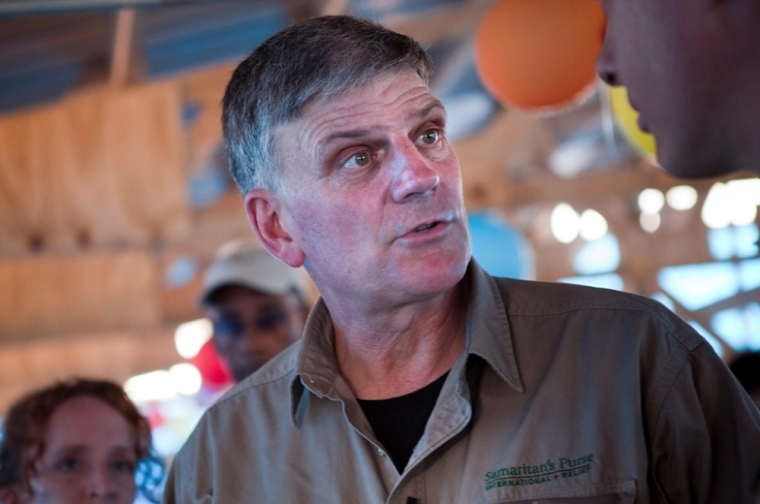 Rev. Franklin Graham spoke out against the "anti-Christian" way things are being presented by President Barack Obama and Attorney General Eric Holder.
"There is an anti-Christian bias that is now in our government, has permeated our government, that's also permeated Washington but [also] at the state and local level. It's the progressives, whatever you want to call them, that are trying —and the president is into this and the attorney general is into this 100 percent — and that is, forcing on the American people a new morality," Graham said during an interview on "Washington Watch With Tony Perkins."
During the program, in which Graham spoke of the conflict in the Middle East and the murders of American Christians, which he explained was due in part to Obama's upbringing.
"One of the problems we have, the president, his father was a Muslim and his stepfather was a Muslim—[he] lived in Indonesia and went to Muslim schools. His mother must have been a Muslim. We don't know that, but she married two Muslim men, so there must have been something there. The framework that our president has [had] growing up, his influences on his life were that of Islam. My influences, growing up in this country as many in this country, were under the Christian influence and the biblical influence. But our president did not have that; it was Islam. Many feel that he's protecting Islam. I don't know that, but it certainly seems that way," Graham added.
Graham, who helps run Samaritan's Purse, an international aid agency, has been quite active within the group, helping to fill a void in Iraq. He noted that his greatest fear for Christians in the country is that they will be "completely wiped out" before adding that he is disappointed that the United States is not doing more to help Christians abroad who are being persecuted for their beliefs.