Franklin Graham Tells Ashley Madison Users That God Will Forgive Them of Sins, 'Cleanse Them From All Unrighteousness'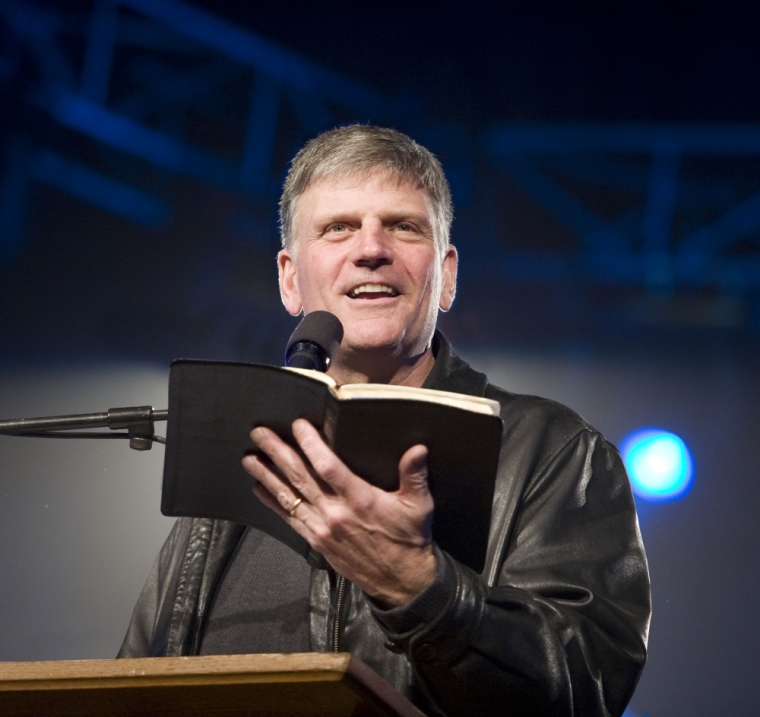 As the aftermath of the Ashley Madison cyber attack that exposed millions of people for using the confidential extramarital affair facilitating website continues to take effect on marriages and lives across the world, leading Evangelist Franklin Graham is reminding members of the website that it's not too late to ask for God's forgiveness.
After Internet hackers revealed last week the names and personal information of over 32 million of Ashley Madison's 37 million members, a number of marriages are now at risk, while some exposed users have been faced with extreme humiliation and have even committed suicide.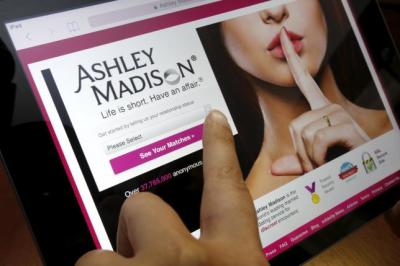 Although most Ashley Madison members used the site to cheat on their spouses and commit the sin of adultery, Graham, the president of the Billy Graham Evangelistic Association and Samaritan's Purse, took to Facebook on Tuesday to inform users that now is the time for them to repent.
"[Ashley Madison's] slogan is 'Life is short. Have an affair.' This is partly true — life is short! Much shorter than imagined for some. Tragically, some have committed suicide over the shame and embarrassment of their sin being made public by the hacking and exposure of as many as 37 million of the site's users," Graham wrote. "The ripple effect of this disclosure has been multi-faceted [sic], including scams and extortion of clients desperate to stop the exposure of their infidelity."
"If you are living in fear because of your sins, I want you to know that your sins can be forgiven," Graham continued.
As exposed users have become overwhelmed with sorrow and shame since their wrongdoings have been exposed for the world and their families to see, Graham cited 1 John 1:9 to explain that God can heal the pain of guilt, but only if sinners are truly seeking to end their immoral ways and stay true to God's design for their life.
"God can take away your guilt and shame and give you a new life. But you have to be willing to turn from your sin and put your faith in His Son Jesus Christ — to trust Him as your Savior and follow Him as your Lord," Graham asserted. "The Bible says, 'If we confess our sins, He is faithful and just to forgive us our sins and to cleanse us from all unrighteousness.'"
"Don't you want to trust Him and have your sins forgiven?" Graham asked. "Don't you want to have your guilt taken away? Life is short. Get ready for eternity today. Jesus is waiting and eager to hear your prayer."
Graham's posting was included with a link to a website called forgive.me, which lists four steps on a sinner's path to forgiveness.
"All you have to do is believe you are a sinner, that Christ died for your sins, and ask His forgiveness," the website explains. "Then turn from your sins — that's called repentance. Jesus Christ knows you and loves you. What matters to Him is the attitude of your heart, your honesty."
A number of prominent Christians were exposed as subscribers to the website, with the most notable being former former Family Research Council Action executive director Josh Duggar, who is the oldest offspring on the now-canceled reality show "19 Kids and Counting."
Duggar admitted a day after hackers revealed that he paid nearly $1,000 for two subscriptions to Ashley Madison that he has cheated on his wife, Anna, and developed an addiction to porn. Additionally, porn star Ashley Lewis said in an interview with In Touch Weekly that she was twice paid to have rough sex with Duggar while Anna was pregnant with their fourth child.
The Duggar family announced on the their website Wednesday that Josh has checked himself into a rehab center.
"Yesterday Josh checked himself into a long-term treatment center. For him it will be a long journey toward wholeness and recovery," Duggar's parents, Jim Bob and Michelle, said in a statement.
"We pray that in this he comes to complete repentance and sincere change. In the meantime, we will be offering our love, care and devoted support to Anna and our grandchildren as she also receives counsel and help for her own heart and future. During this time we continue to look to God—He is our rock and comfort. We ask for your continued prayers for our entire family."
Although it is uncertain if it was a response to her brother's use of Ashley Madison, Jessa Duggar shared a picture of a Bible opened to 1 John 1:5-9 on Istagram Sunday as a way to show that God is forgiving. Duggar's post received over 40,000 likes.
Christian YouTube vlogger Sam Rader, whose video went viral a few weeks ago when he posted footage of him surprising his wife with the announcement that she was pregnant after secretly testing her urine, was also exposed. Rader made six payments to the website.
Rader, however, maintains that he never met a single woman through the site and stated that his wife and the Lord have forgiven him for establishing the account.
"She has forgiven me for this mistake that I have made in opening the account. I have sought forgiveness from God and he has forgiven me," Rader said. "So I have been completely cleansed of this sin."
While Ashley Madison's parent companies Avid Dating Life and Avid Life Media are facing an over $578 million class action lawsuit because of the company's failure to protect the personal information of its users, Avid Life Media has put a $377,000 bounty up for information on the cyberattackers that perpetrated the hack.