Franklin Graham: Tim Tebow Is 'True Leader On, Off field'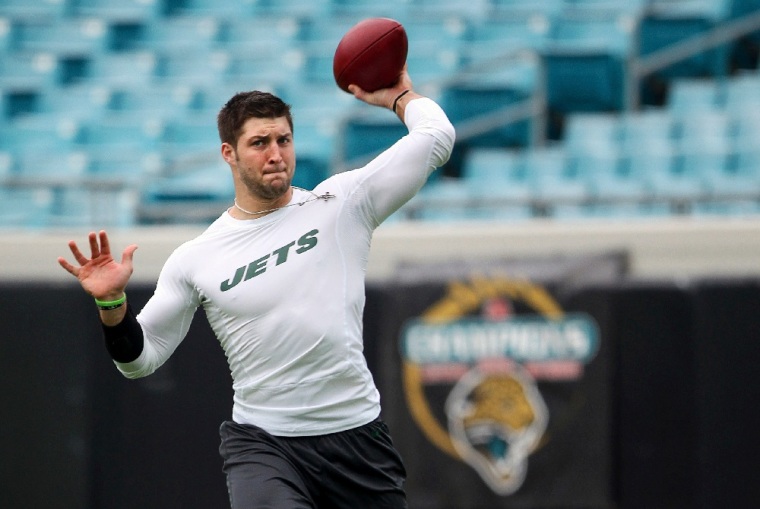 Evangelist Franklin Graham called Christian NFL player Tim Tebow, who will be playing for Philadelphia Eagles this season, one of his favorite players and said he is a "true leader both on and off the field."
"Football season is around the corner! I don't have a favorite team, but I do have favorite players that I follow. One of them is Tim Tebow," Graham, who leads the Billy Graham Evangelistic Association, wrote in a post on his Facebook page on Friday.
"He's not only a great quarterback who can throw and run the ball, but he's a true leader both on and off the field," Graham wrote. "Most importantly, Tim lives out his Christian faith at every turn."
Graham prayed that God would bless Tebow. "I hope he has a great season! He's already a winner," he said.
Along with his remarks, Graham shared a link to an article about Eagles' linebacker Brandon Graham statement on Detroit radio station WGPR that he believes Tebow will play "a lot."
"Tim Tebow is going to shock a lot of people, because he is going to make the team," the linebacker said. "And I think he will play a lot."
The Facebook post has received more than 102,000 likes, over 11,500 shares and 3,100 comments.
"Good luck Tim," reads one of the comments. "Go out there and show them you're stuff. We all believe in what you're capable of doing. Go Gators n Eagles. This is your chance to shine! You're such a positive role model and a + influence on everyone you meet. Can't wait to see you play. May God be with you."
Tebow is outspoken about the primacy of faith in his life as well as sports career.
"You get bashed against the rocks sometimes," he said earlier. "But when you have a relationship with Christ ... One of my favorite quotes is, 'I don't know what my future holds, but I know who holds it.' I know what my rock is. I know who's holding my future. It's easy to get hurried and too busy and distracted from your priorities. Mine are faith, family and football, in that order. When those get jumbled up, you're putting the wrong things first in life."
Tebow, who was born in the Philippines to missionary parents, recently started a hospital in his native country.
The Tebow CURE Hospital in Davao City, Philippines, began last December to provide care to low income children with critical orthopedic needs. The hospital has partnered with Christian organization CURE International to perform 100 surgeries since its opening, which is being showcased on the Tim Tebow Foundation website.