Funeral home performing assisted suicide services in showroom for $700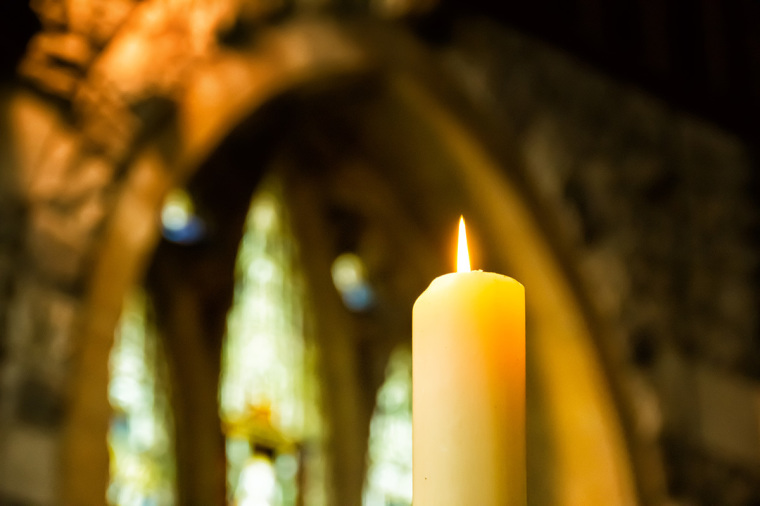 A funeral home in Canada provides clients with assisted suicide services in its showroom amid reports of an increased number of people seeking to end their lives prematurely. 
Mathieu Baker, the owner of the Haut-Richelieu funeral home in Quebec, began offering what is referred to as a "turnkey" package, reported La Presse last month. 
Under the package, clients pay $700 to hasten their deaths in the showroom, and then the funeral home prepares the body for burial. 
While Quebec saw only 63 Medical Assistance in Dying deaths in 2015-2016, the number rose to 3,663 in 2021-2022, the Canadian French-language newspaper reported. 
"We were a little cautious at the start, because it may seem opportunistic for a funeral home, but honestly, our approach to customers is always done in a state of benevolence," Marie-France Renaud, family counselor at the funeral complex, told La Presse. 
The outlet reported on the stories of two clients who received assisted suicide services at the funeral home.
One man arrived in the morning with his family and met with Dr. Richard Dumouchel, who asked the client more than once whether he wanted to proceed, and the man answered that he did. The song "Hallelujah" by Leonard Cohen played as the man died in one of the funeral home's rooms. 
Another client shared a pizza with her daughter and a salon employee, listened to the movie "Maleficent" and smoked a cigarette before ending her life. The woman had been estranged from her family for years but reconnected with her daughter in those final moments. 
Dumouchel shared with the outlet that he knows of a doctor who administered MAID in a hotel after a client requested it. As for Dumouchel, he does not see an issue with providing assisted suicide services at a funeral home. 
"It is certain that each change leads to a reaction," he told La Presse. "Me, what I understand is that I give patients the options between the hospital, the home or other resources that offer this service. People choose. In my opinion, there is no problem with that." 
The family doctor contested that the funeral home workers are "experts in grief" and they perform this service for the "right reasons."
"With all the hours they put into it, it's not the most profitable," he said. 
The president of the Quebec Society of Palliative Care Physicians, Olivia Nguyen, believes that the situation in the Canadian province "raises complex ethical issues, including the monetization of death."  
Dr. Claude Rivard, an expert practitioner of MAID at the Pierre-Boucher hospital in Longueuil, referred to the funeral home's latest service as a "business opportunity," stating that there is "a craze for this end-of-life mode." 
Canada legalized doctor-assisted suicide in 2016 but was limited to citizens or permanent residents at least 18 years old with "a serious and incurable disease, illness or disability" that included "enduring and intolerable suffering." 
Canadian Parliament expanded the law in 2022 to patients with non-threatening physical disabilities, intending to offer assisted suicide to people with mental illness by March before the Canadian government announced a temporary delay last December.
In a February 2023 op-ed published by the Canadian magazine Maclean's, MAID provider Dr. Madeline Li expressed concerns that the program has gone too far and is "missing fundamental safeguards for vulnerable people."
The doctor, who has overseen hundreds of patients hasten their deaths through the program, voiced disapproval towards offering assisted suicide to people with mental illnesses or patients with curable conditions that refuse care. 
The provider recalled a cancer patient determined eligible for MAID despite his condition having a 65% chance of a cure. The MAID assessors approved his case just because the patient declined care and had a "grievous and irremediable condition." 
"[I]t was irremediable because they didn't want the treatments available. That's what the law currently states: as long as the patient doesn't want the treatment, their condition is considered irremediable — even if there are effective treatments," Li wrote.
"But not treating a cancer with such a high chance of cure goes against medical practice standards. The doctors involved had a lot of moral distress about this person's request for MAID. This person signed consent for me to share their story, but I feel differently about it than they did. They saw it as an expression of their autonomy; I saw it as dystopian."
In March 2022, the Churchill Park United Church of Winnipeg became the first church in Manitoba to host an assisted suicide ceremony. The event was held for one of its members diagnosed with ALS, who requested to receive the lethal injection at the church in the presence of family and friends.