Garth Brooks Thanks God After Winning Entertainer of the Year at 50th CMA Awards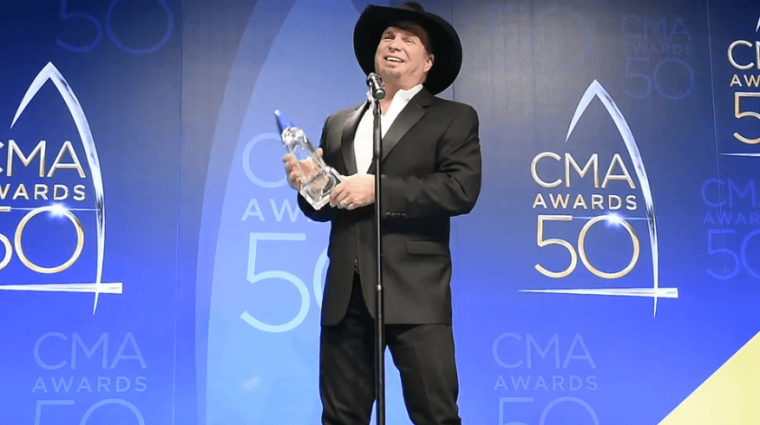 After two decades of being a country music icon, Garth Brooks won the entertainer of the year award at the 50th annual CMA Awards Wednesday night.
Pop singer Taylor Swift presented Brooks with the award after acknowledging her own journey to Nashville stardom. Before Brooks took to the stage, he gave hugs to the other nominees including, Carrie Underwood, Luke Bryan, Chris Stapleton, and Keith Urban.
"I want to thank God for this," said the singer as he clasped the translucent award shaped in the CMA insignia.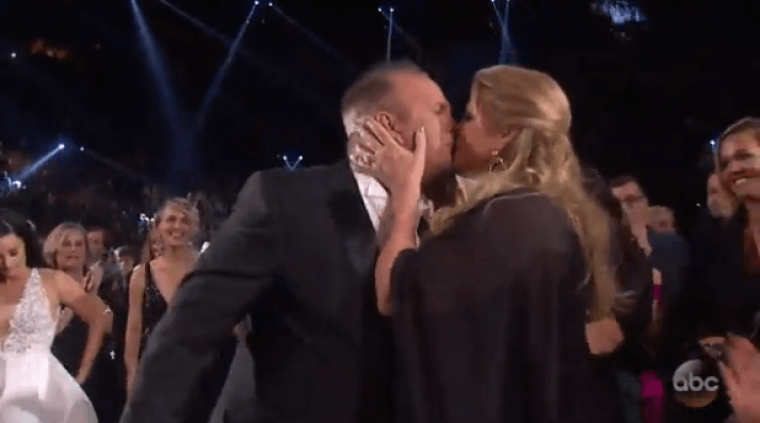 Brooks, the top-selling solo artist in U.S. history, also thanked his manager, Bob Doyle, his "road family," band and crew, as well as his wife, Trisha Yearwood, whom he said was "the coolest touring mate you could ever ask for, the love of my life, the breath I breathe in and out."
He also expressed appreciation for the Country Music Awards, saying the CMAs were "sweet" and that it has been a "wonderful ride."
The singer concluded his award speech saying, "People, tonight this is what it's all about. It could not have ended better for me. ... We are so [expletive] lucky to be part of this thing called country music!"
During a press conference following the awards show the musician said, "I kind of went numb when they called my name. I don't know ... [I] went into a vacuum. You've been with me since day one. When we left I never thought I'd get to come back. Then when you come back you think you'll never get to hold one of these again. Pretty good night." Brooks was likely referring to his 13-year hiatus from the limelight.
The singer jokingly said that he would turn the crystalline trophy into a ring and wear it for the rest of his life.
But the country singer wasn't the only act who had long been absent from the CMAs. The Dixie Chicks made their return to the awards show after a lengthy dearth of time.
Aside from the country girl group, perhaps one of the biggest surprises of the night was pop star Beyonce, who accompanied the Dixie Chicks in her first-ever performance at the CMAs. The Texas native belted out her song "Daddy Lessons" and encouraged the crowd to get on their feet and join in.