God's Not Dead 2 Legal Battles a View of What's to Come?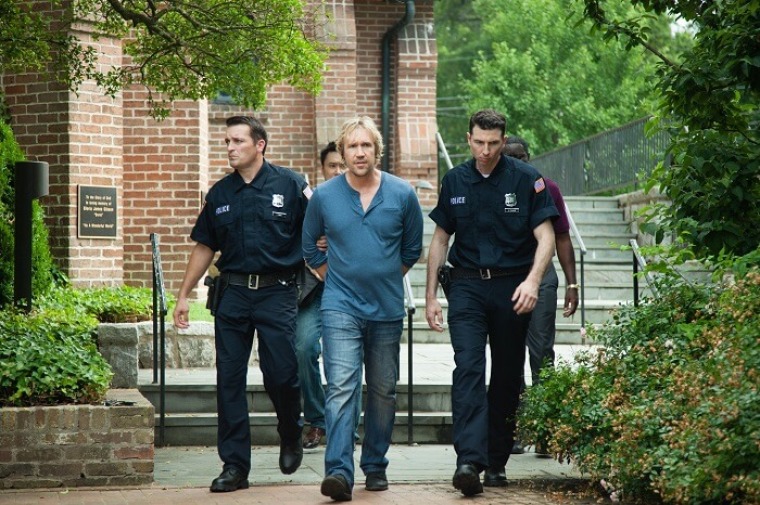 There are no special effects or bloody battle scenes featured in "God's Not Dead 2," but the movie does depict a war.
"Whether we want to admit it or not we're at war. The war of Ephesians 6," David A.R. White says in the film, where he reprises the role of the Rev. Dave from the 2014 prequel "God's Not Dead." "If we insist on denying that then we've already lost."
Erik Stanley, a senior legal counsel from Alliance Defending Freedom, has defended clients with cases similar to those showcased in the latest Pure Flix Entertainment Film. In fact, at the end of the film, dozens of real life ADF cases are featured.
Stanley can attest to the fact that "God's Not Dead 2" is more than entertainment and visualizes the battles that Christians are actually facing.
"It certainly does illustrate a lot of the cases that we at ADF see in the real world every day. We've represented a number of different students, teachers, and other Christians who have found that their ability to simply live their faith and share their faith is under attack," Stanley told The Christian Post. "I think the movie portrays what we've seen throughout the years that ADF has been in existence."
The premise of the movie focuses on multiple battles, the most prominent being one fought by teacher Grace Wesley (Melissa Joan Hart). After the 11th grade history teacher answers one student's question comparing the teachings of Jesus Christ to that of Martin Luther King Jr. and Mahatma Gandhi, her career is put in jeopardy in the court of law.
With the help of firecracker lawyer Tom Endler (Jesse Metcalfe), Wesley is forced to rely on God as she fights against all odds to defend her faith before a jury.
Stanley, however, says he defends cases like these in real life and believes it is only a taste of what's to come.
"I think we're only going to see more of these (cases)," he said. "I believe that the next great battle for religious liberties are going to be fought in the courtrooms of this country for the next decade or so."
The film foreshadows some of these concerns by introducing a relevant subplot featuring David A.R. White reprising his role as the Rev. Dave.
While Rev. Dave provides comedic relief throughout the film, he is also a part of a group of pastors whose sermons are being subpoenaed. Much like the real life case of pastors in Houston, Texas, who were called upon by their local government officials to submit their sermons for review in 2014, pastors in "God's Not Dead 2" are faced with the same situation.
Stanley served as the legal counsel defending those Texas pastors and sees similarities between his clients and those in the film.
"They found themselves in the crosshairs of an intimidation tactic by the city that was really meant to silence them. It sent a message of punishment that if you stand up and you speak your beliefs then we will intimidate and silence you," Stanley told CP. "Now these pastors weren't intimidated and I think that's the other flip side of this. The teacher in the movie did stand up for her faith and we see that every day with our clients who stand for their faith."
For Stanley, there is a definite message in the movie for both those who are aware of the threats of their civil liberties and those who are not.
"I hope there are a couple of messages that people walk away with. Of course this is a movie and this is dramatized but there are actually real cases with real people and there are numbers of them where religious freedom is under attack," he said. "Secondly, when Christians find themselves in the crosshairs...when they do stand, they can and they do win. So there is an attack but when we stand together we can and do win."
Newsboys drummer Duncan Phillips makes a cameo appearance in the film along with his popular CCM band members. Phillips expressed his excitement for people to witness a Christian movie discussing a subject matter that is so relevant in today's society.
"It's very poignant with what's happening in our country right now and I think people are going to resonate deeply with this one," the Newsboys drummer told The Christian Post. "I just can't wait to see what God's going to do with this thing."